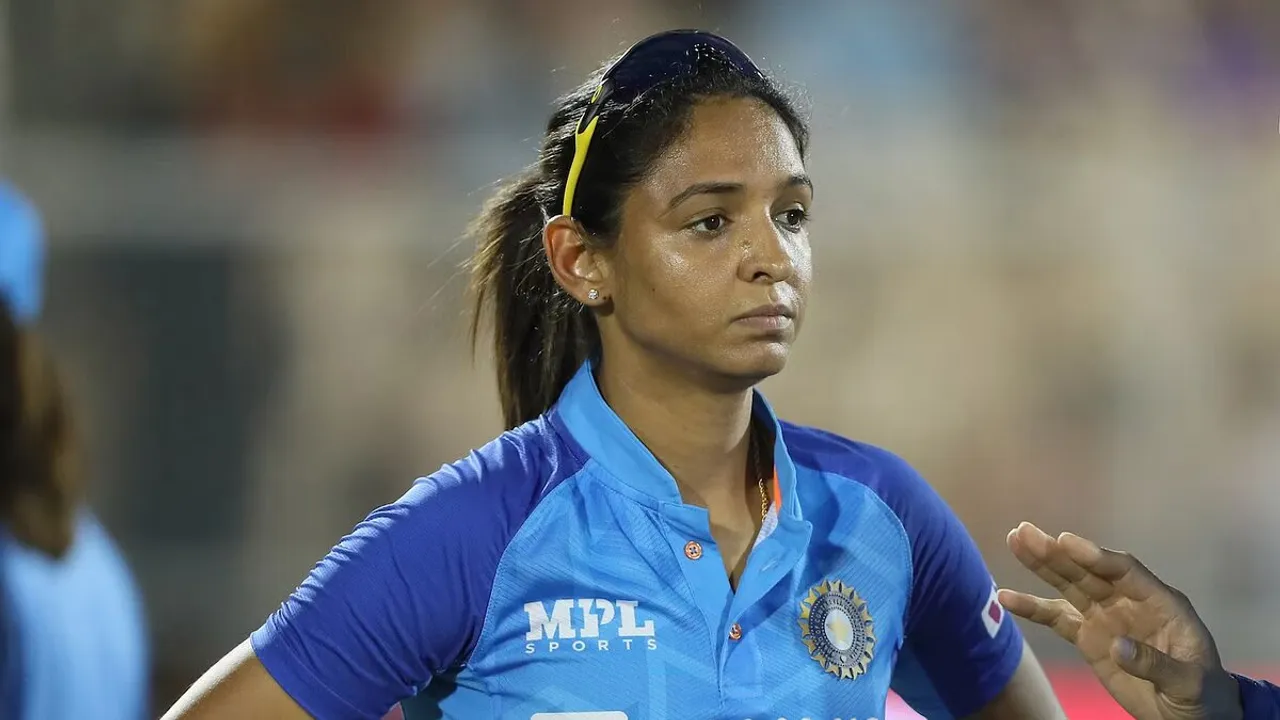 In a shocking turn of events during the third ODI against Bangladesh, Indian captain Harmanpreet Kaur's ill-tempered behaviour on and off the field has sparked controversy, drawing criticism from former skipper Shantha Rangaswamy. 
The incident took place in Dhaka last week, where Harmanpreet's aggressive display after being adjudged leg before, and her subsequent comments targeting match officials, led to her being handed a two-match suspension. Rangaswamy condemned the outburst, stating that it does not befit the image of an Indian captain.
Former Captain Calls Out Harmanpreet Kaur For Outburst
Shattering stumps and public criticism of match officials were among the boorish actions displayed by Harmanpreet during the game. Speaking to PTI, Shantha Rangaswamy expressed her dismay, saying, "Her behaviour was deplorable. If she had stopped after her dismissal, it would still be acceptable to some, but what she did at the presentation was not good for the game. It was rash and she went overboard."
The former India captain went on to highlight that Harmanpreet's actions undid the positive efforts the made by cricket boards of both India and Bangladesh. "She is our best batter, no doubt, but to behave like this is not acceptable. An act like that undoes the good work done by the boards of respective countries. India is leading a country in the region and it needs the support of other nations."
Shantha emphasised that Harmanpreet represented India as a brand ambassador and should have maintained decorum accordingly. The captain's actions have raised concerns about sportsmanship and the responsibility of representing the nation on an international platform.
During the match, Harmanpreet was dismissed leg before off a Nahida Akter delivery while attempting a sweep shot. In a fit of rage, she claimed to have edged the ball and expressed her displeasure by breaking the stumps before making her way back to the pavilion.
The situation escalated further at the post-match presentation ceremony when Harmanpreet openly criticised the level of umpiring, labelling it as "pathetic." She even sarcastically suggested that the umpires should join the teams for the trophy ceremony, adding to the volatile atmosphere.
Harmanpreet's rude behaviour didn't go unnoticed by Bangladesh skipper Nigar Sultana, who walked away with her team and urged the Indian counterpart to learn some "manners," emphasising the importance of mutual respect in the game.
The incident has raised concerns not only about Harmanpreet's conduct but also about the broader impact on India's reputation in the cricketing world. 
As fans and cricketing authorities closely observe the aftermath of this incident, the focus remains on ensuring that players uphold the spirit of the game and lead by example on and off the field. 
---
Suggested Reading: Harmanpreet Kaur Called Out For On-Field Outburst: What We Know
---