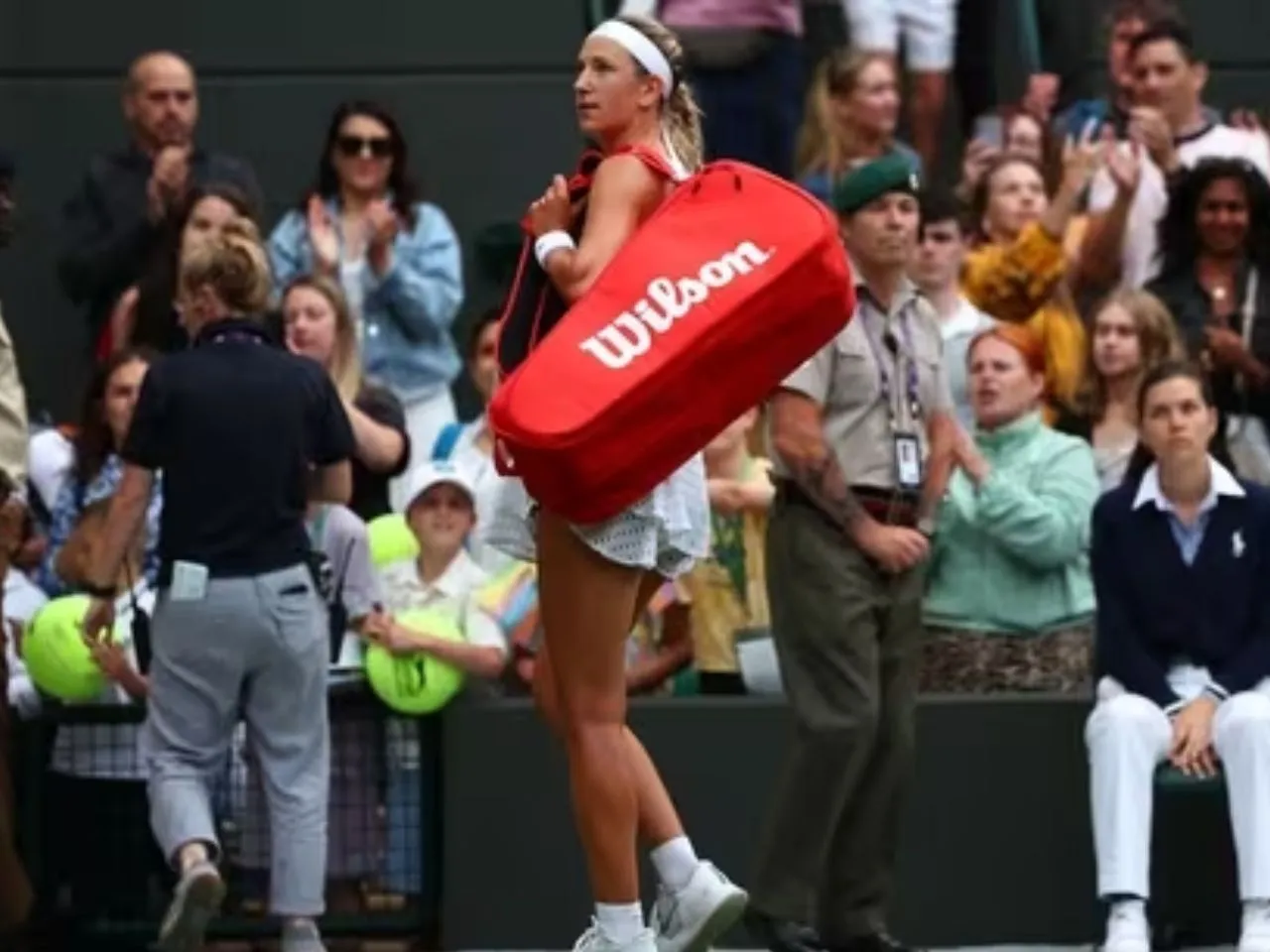 The conflict between Russia and Ukraine is no longer limited to the borders of the countries; the tension can now be seen in international sports as well, where Ukrainian and Russian players are not on good terms, like what happened to Victoria Azarenka at Wimbledon.
Belarusian tennis player Victoria Azarenka, who currently ranks 20th in the world ranking, played against Ukrainian player Elina Svitolina at Wimbledon's fourth-round match. The Ukrainian player first refused to shake hands with the Belarusian player, a treatment she gave to other Belarusian and Russian players as well because of the ongoing war between Russia and Ukraine and Belarus' support to Russia. If that wasn't enough, Azarenka was booed off the tennis court by the audience after she lost the match, which was disappointing to the player.
---
Suggested Reading: Minnu Mani Becomes Kerala's First Woman Cricketer To Play For India
---
Victoria Azarenka Booed Off At Wimbledon
Azarenka tried to shake off the handshake incident and even appreciated her opponent after she won the match with a hand gesture on the court. However, as she was walking off the court, the audience started booing, which caught her off guard. She halted and then shook her head in disbelief. In a statement that she reportedly gave after the incident, Azarenka said that what happened to her was not fair. She said that she could not have done anything about the situation, so she just walked off.
She said that she respected her decision not to shake hands with Russian and Belarusian people, but what can she do about the crowd? She said that she thought that it was a great match and the audience was enjoying the competition but was disappointed to find out that they were only focused on handshakes.
Meanwhile, Svitolina reportedly said that she was given the same treatment by the crowd at French Open. Talking about the fact that she didn't shake hands with Russian and Belarusian players, she said that she thought that the tennis organisations had told Russian, Belarusian and Ukrainian players, but did she not know whether other players were aware of it?