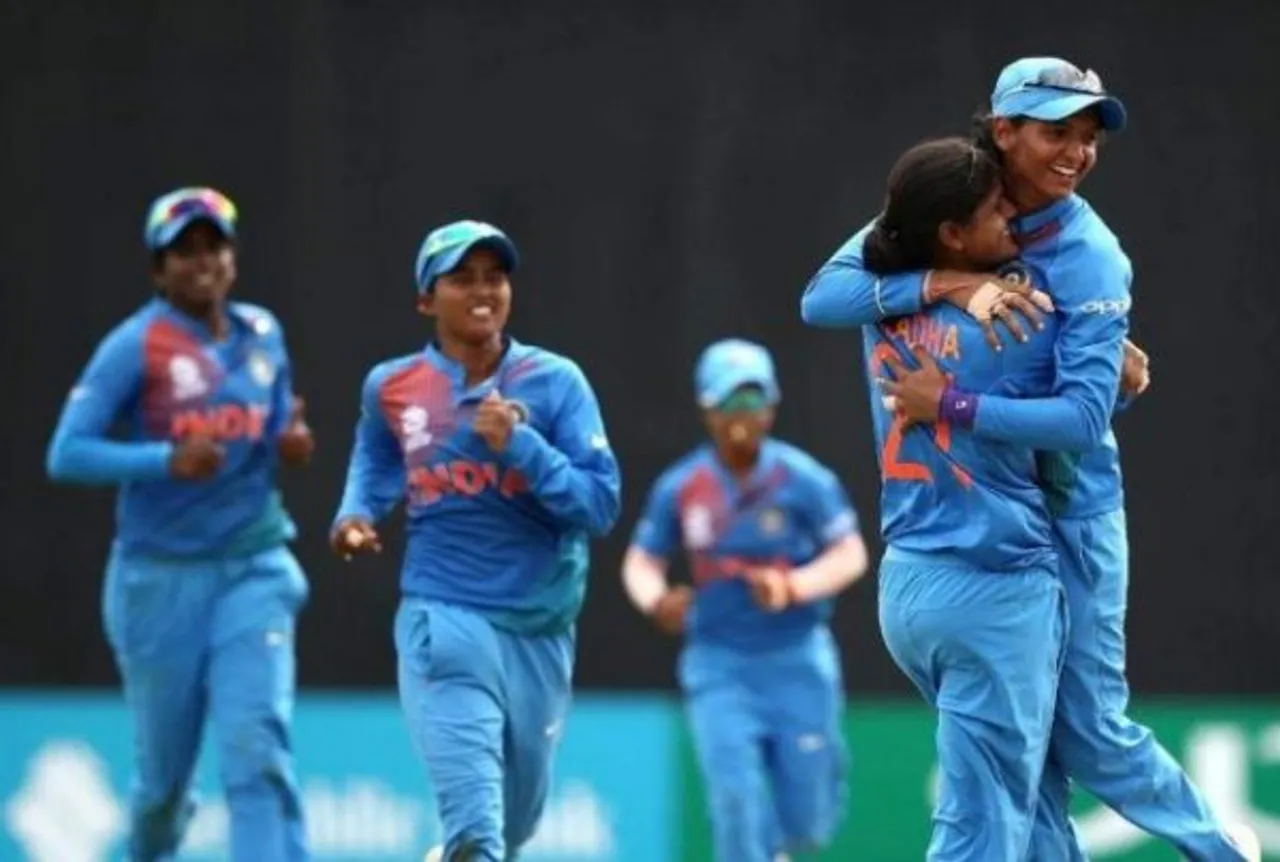 In 1970, legendary Tennis player Billie Jean King led the fight towards equal pay in her sport at the Italian Open. Billie stated, "Everyone thinks women should be thrilled when we get crumbs. I want women to have the cake, the icing and the cherry on top, too." In 1973, she threatened to sit out of the US Open if the prize money was unequal. She took a stand, and the authorities gave in. Tennis and cricket are not related, but the struggle of women athletes across sports is. And today, five decades after Jean King raised her voice for all women not to settle for crumbs, we're still getting there.
In a historic decision on Thursday, the International Cricket Council (ICC) announced that all men's and women's teams competing in ICC events will receive equal prize money. Greg Barclay, ICC Chairman, said in a statement, "This is a significant moment in the history of our sport and I am delighted that men's and women's cricketers competing at ICC global events will now be rewarded equally."
In 2022, in an announcement that bears fruit to the decades of struggle for women in sport to be called equal to men, the BCCI declared that the country's centrally contracted female cricketers will now receive the exact match fee as the Indian male cricketers for their appearances in international matches under the board's new pay equity policy. In recent news, the England Cricket Board (ECB) too has announced that all male and female cricketers will recieve equal prize money for all matches.
Women cricketers to receive equal pay in India 
In 2022, the announcement of equal pay came days after the BCCI declared that the inaugural Women's IPL would be held in March 2023, a move that powers towards better inclusivity and diversity. Women cricketers, like their male counterparts, will receive INR 15 lakh for a Test match, INR 6 lakh for an ODI match, and INR 3 lakh for a T20I game under this scheme. These sums are much more significant than the existing INR 1 lakh fixed fee for an ODI or T20I appearance and INR 2.5 lakh for a Test match. However, no changes have been made to the board's annual retainers for female players. As the situation stands, women in the highest retainer bracket receive INR 50 lakh, those in Grade B stand with INR 30 lakh, while the Grade C cricketers have valued at INR 10 lakh is much less compared to their male counterparts. While there's still more scope towards bridging gaps, the equal pay announcement starts shaking things up at the grassroots level, attracting aspiring girls to take up the sport they desire to embrace but hesitate to go forward with.
There was a time when the BCCI paid the top woman cricketer a lesser fee than a male cricketer who was a part of the Grade C contract - the lowest-graded group. In 2021, when Smriti Mandhana was asked to comment on the gender pay gap at a presser, she said, "We must understand that the revenue we get is through men's cricket. The day women's cricket starts earning revenue, I will be the first to ask for equal pay. But now, we can't say that. I don't think any of my teammates are thinking about this gap because the only focus right now is to win matches for India, get the crowd coming in and earn revenues. That is our aim, and if we perform well, everything else will fall into place."
While some lauded Mandhana for her authenticity back then, some said she should aim higher and take a stand to bridge the gap. Mandhana wasn't wrong in stating the obvious. As a high-performance player, she has been a part of the system long enough to know that equality cannot be a result of one factor, and for her to have a closer look at reality from the inside and make a comment like this was unpretentious, if not ambitious. Part of what she said was true: performance is necessary, but the system is rigged. Have we, as a country, watched and supported women cricketers enough?
Former Team India Captain Mithali Raj called the equal pay decision of the BCCI a historical one, stating how "we're ushering into a new era." Like her colleagues, fans of the games, and everyone rooting for equality in sports, Raj has battled, waited and hoped for a movement like this which was a long time coming. Women athletes' insurmountable struggle to be at equal par with their male counterparts, to be treated with equal respect, and for their teams to be given identical opportunities just like men has shown in their efforts over the years. The team has not only been garnering the attention of massive crowds and generating ticket sales but has also displayed their mettle through solid performances on home turf and foreign pitches.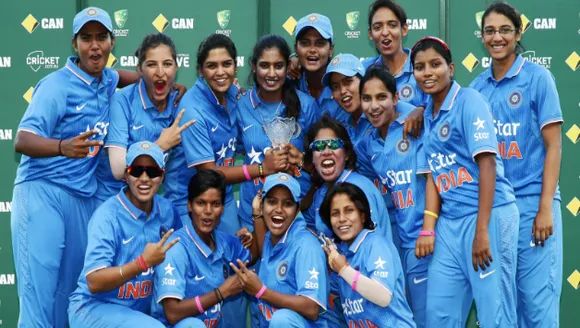 Indian women's cricket team (Photo by Cricket Country)
The team recently beat Sri Lanka to grab a seventh Asia Cup Title in Bangladesh. They grabbed a silver medal at the 2022 Commonwealth Games in August and followed it with a 3-0 ODI series win over England in September. The growth of women's cricket in the past five years has been tremendous, not just with their performances on the ground but also considering their endorsement, adulation and rise in viewership.
Women's Premiere League 2023
I was 14 when I first started watching cricket, and when IPL launched in 2008, not for a second did I even think of why there is not a league for women cricketers. As guilty as I am of writing this, women's cricket was non-existent for me for several following years until I came to terms with what I was missing. Again, it wasn't just one factor. I never found enough coverage of women's cricket to know enough about them. I started supporting and rooting for the women's team last decade and never looked away. People I know who never followed women's cricket support their game religiously now, just like they do for the men's team. I mention this timeline because the trajectory of viewership of women's cricket has somewhat contributed to the revenue generation of the game for female cricketers. The audience has grown, and significantly so.
How the WPL will change the money dynamics in the game
There was a time when everyone wished for equality in sports, but only some went out to purchase a ticket to watch women's cricket. The era has changed, perceptions have transformed, and India will now host its own Women's Indian Premiere League fifteen years after launching the IPL for men. The BCCI announced the WPL at its Annual General Meeting this month. Its ongoing agenda to obtain television rights and franchise owners will surely set the course for altering the sport's financial dynamics.
IPL may have had its share of controversies but the kind of opportunities, fame and financial security it has given to players we never heard of, and players who were slowly climbing the crowded hill of recognition, is unmatched if we talk about cricket leagues across the world. One of its kind, IPL thrives in the shadow of some huge financial players in the market, government backing, extensive media coverage and consistent viewership by the audience. With women cricketers entering a league of their own, the financial dynamics are bound to surge with or without an auction coming inaugural session. Companies are now willing to bet on female cricketers as brand endorsements are on the rise, and the coming IPL will surely set a new course of deals, backing and connectivity for women in the game.
Jean King was right five decades ago, and I write this as a woman myself - Women don't deserve crumbs in any circumstance. The equality that female cricketers deserve will never just be based on a just parameter of equal pay. It has to also come from an increase in viewership, from significant coverage by the media and the cricket fans in the country. Fans, who, I consider, should be the fans of the game regardless of the gender of the team. They're all cricketers, and getting equal pay for the game they all love, respect and work hard for is the first action to make the sport a similar ground for generations to come and learn from.
The views expressed are the author's own.
---
Suggested reading: Australian Women Cricketers Enjoy 66 Percent Hike In Pay