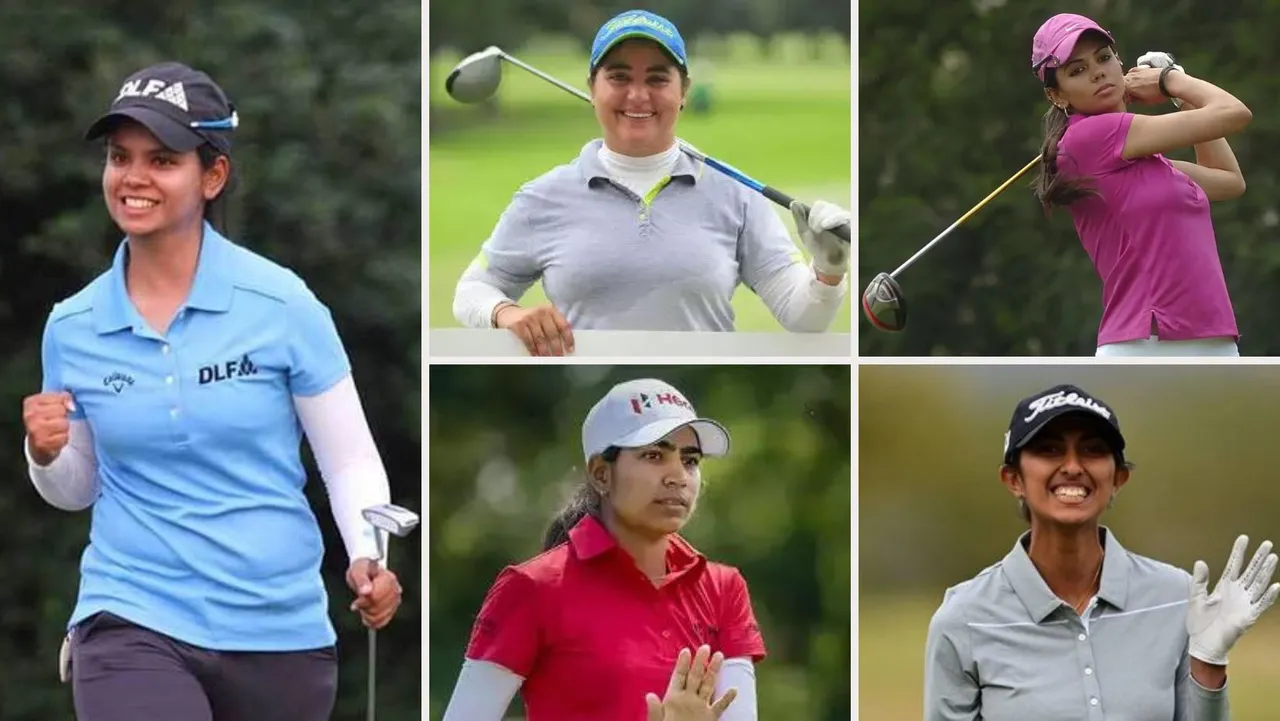 Golf, often regarded as a sport of precision, patience, and skill, has witnessed a remarkable surge in popularity among women in India. Women have not only excelled in a traditionally male-dominated field but have also made significant contributions to the sport on both national and international stages. Here are the five exceptional women golfers every Indian should know about. 
1. Aditi Ashok
One of India's most promising golfers, Aditi Ashok made history by becoming the youngest and the first Indian to win a Ladies European Tour event when she triumphed at the 2016 Hero Women's Indian Open. Aditi has represented India at the Olympics and has consistently performed well on the international stage.
2. Diksha Dagar
Another rising star in the Indian women's golf scenario, Diksha Dagar achieved a major breakthrough by winning the 2019 South African Women's Open, becoming the youngest Indian woman to win on the Ladies European Tour. Diksha's talent and potential have garnered attention both in India and abroad.
3. Sharmila Nicollet
A well-known figure in Indian women's golf, Sharmila Nicollet started playing golf professionally at the age of 18 in 2009, making her one of the youngest Indian women to join the golf circuit. Sharmila has numerous victories on the Women's Golf Association of India Tour and has been an advocate for women's golf in the country.
4. Vani Kapoor
Kapoor turned professional in 2015, embarking on her journey as a pro golfer. A prominent Indian golfer with several titles on the Women's Golf Association of India Tour, her consistent performances have earned her recognition in the domestic golfing circuit, and she continues to inspire aspiring golfers in India.
5. Amandeep Drall
Known for her achievements on both the domestic and international fronts, Drall has clinched titles on the Women's Golf Association of India Tour and has represented India in various international competitions. Amandeep's dedication to the sport has made her a respected figure in Indian women's golf.
As they continue to shine on the golfing horizon, these women's stories serve as a testament to the power of determination and the potential for greatness that exists in every individual, regardless of gender. They have not only made their mark in the sport but have also left an indelible impression on the hearts and minds of all Indians who aspire to reach new heights, both on and off the golf course. Their stories are a source of pride and inspiration for the nation, demonstrating that the future of women's golf in India is indeed bright.
Suggested Reading: India Gears Up For Historic Women's Cricket Debut At Asian Games