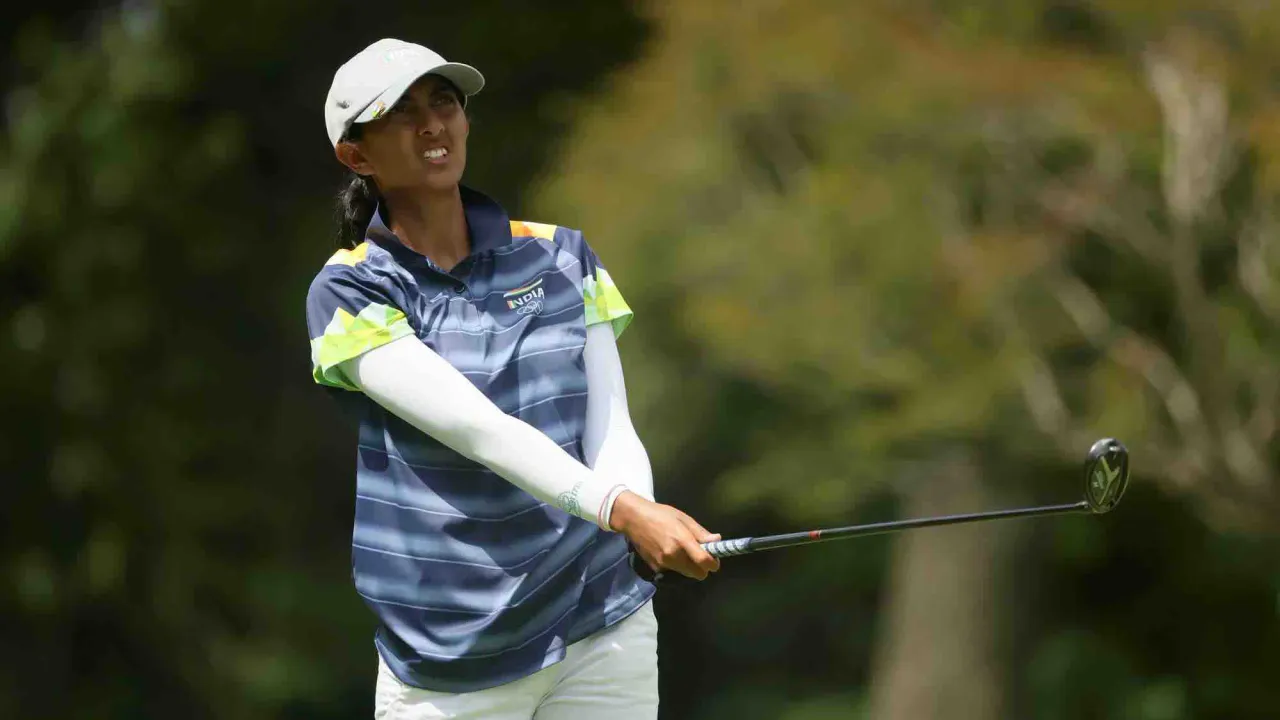 Aditi Ashok, India's number 1 golfer grabbed 4th position at Mizuho Americas Open and her performance was dazzling throughout the competition. Golfer Rose Zhang won the 2023 Mizuho Americas Open. She is now set to receive the
Kempegowda International Award by the
Karnataka government on June 27.
Bengaluru resident Ashok is one of the world's top 50 women golfers. Ashok was drawn to golf when she was only five years old after she spotted the golf course at the Karnataka Golf Association. While juggling her academics at Bengaluru's prestigious Frank Anthony Public School and her love of the sport, the Indian golfer began routinely practising at the course and competing in local events.
Now, Aditi Ashok is the first Indian female golfer to break into the top 50 after finishing T5 in the LPGA Founders Cup. Ashok also recently competed in her record 25th major at the US Open. She finished tied for 33rd place at the tournament, which was heavily dominated by Allisen Corpuz. With her win, Corpuz is now the first American in two decades to bag this feat. 
Who Is Aditi Ashok?
Aditi Ashok won her first state-level titles as a 13-year-old, the Karnataka Junior and South Indian Junior titles. That same year, she won the national amateur title too.
Ashok competed in the Youth Olympic Games in Nanjing, China, in 2014, finishing fourth in the solo event and taking silver in the mixed team event. She also represented India at the 2014 Espirito Santo Trophy, a biannual amateur women's team golf competition held in Japan.
Eventually, her hard work and her perseverance earned her a scholarship at the IMG Academy in Florida in 2012. She stayed at the academy for a year, where she got top-tier instruction and had access to world-class facilities.
Ashok's stay at the IMG Academy aided in the development of her talents and prepared her for the rigours of competing at the top level of the sport.
Aditi Ashok has also represented India at the Olympics, competing in the Rio Olympics in 2016 and the Tokyo Olympics in 2020. She finished tied for 41st in Rio and tied for 4th in Tokyo, just missing out on a medal.
Ashok has generally had a successful professional career, solidifying her place as one of the best golfers from India and a rising star in the world of golf.
---
Suggested Reading: Women's British Open: Aditi Ashok Finishes Second At Qualifier