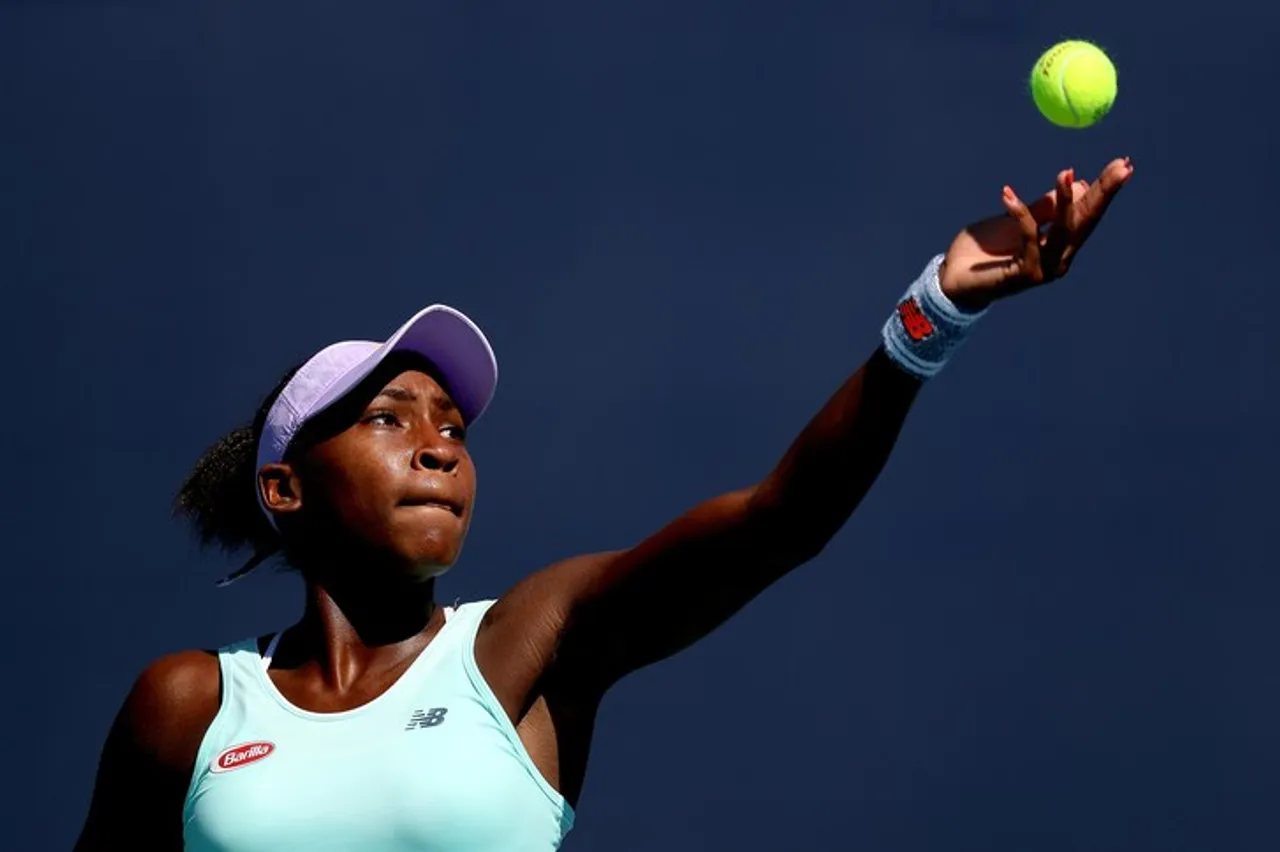 Monday's US Open match saw Coco Gauff advance into the second round after her victory over Laura Siegemund. But the match has become a hot topic online for much more than that- Gauff's arguments with the chair umpire over Siegemund's prolonged preparations before the former's serve have become a widely discussed topic online. 
Gauff, who was unhappy with Siegemund's behaviour before her serve, finally went to the umpire with her concerns during the third set of the sports match. 
"I don't care what she's doing on her serve but on my serve she has to be ready," Gauff said. "She's never ready," she added.
Coco Gauff Confronts Chair Umpire
During the US Open match on Monday, American tennis player Coco Gauff was set to play against  Germany's Laura Siegemund. During the match; however, Gauff grew increasingly frustrated with Siegemund's lengthy preparations before Gauff was set to serve. Her unhappiness reached its peak during the third set, when she finally went to the chair umpire asking that penalties be imposed on the German player for the latter's numerous time violations. 
Gauff's argument with the chair umpire for the match, Marijana Veljovic, was caught on camera, and went viral on social media platforms. Veljovic's answer was visibly dissatisfying to the young tennis player, frustrating Gauff further. The youngest Grand Slam finalist, Gauff expressed her frustration at the chair umpire calling the score immediately after the point was over, leading to Siegemund's increasingly lengthy preparations. 
"Everybody in this crowd knows I've been quiet this whole match," she said. "That first set, it was like every point."
"I didn't say (anything), but now it's ridiculous," she stated. "I don't care what she's putting on her serves, on my serves she has to be ready," she added. 
Reaction
Gauff's argument with Veljovic regarding Siegemund went viral online, with many people on social media expressing their support for the American player. 
I have no idea what she's talking about but I'm on her side pic.twitter.com/QF85n9pahb

— chris evans (@notcapnamerica) August 29, 2023
serena & venus used to advocate for themselves during a match only to get boo'd by crowds and villainized by the media (when yt peers & men got away with it).

refreshing to see coco gauff passionately advocate for herself & the rules of the us open and have the crowd's support. pic.twitter.com/ycScR4O0Pj

— luca (@LucaGuadagnegro) August 29, 2023
Gauff won 3-6, 6-2, 6-4 against Siegemund after the nearly 3 hour match at the Arther Ashe Stadium, advancing to the second round. 
Suggested Reading: Coco Gauff Responds To Sexist Comment On TikTok, Says Sports Is About Skill Not Gender