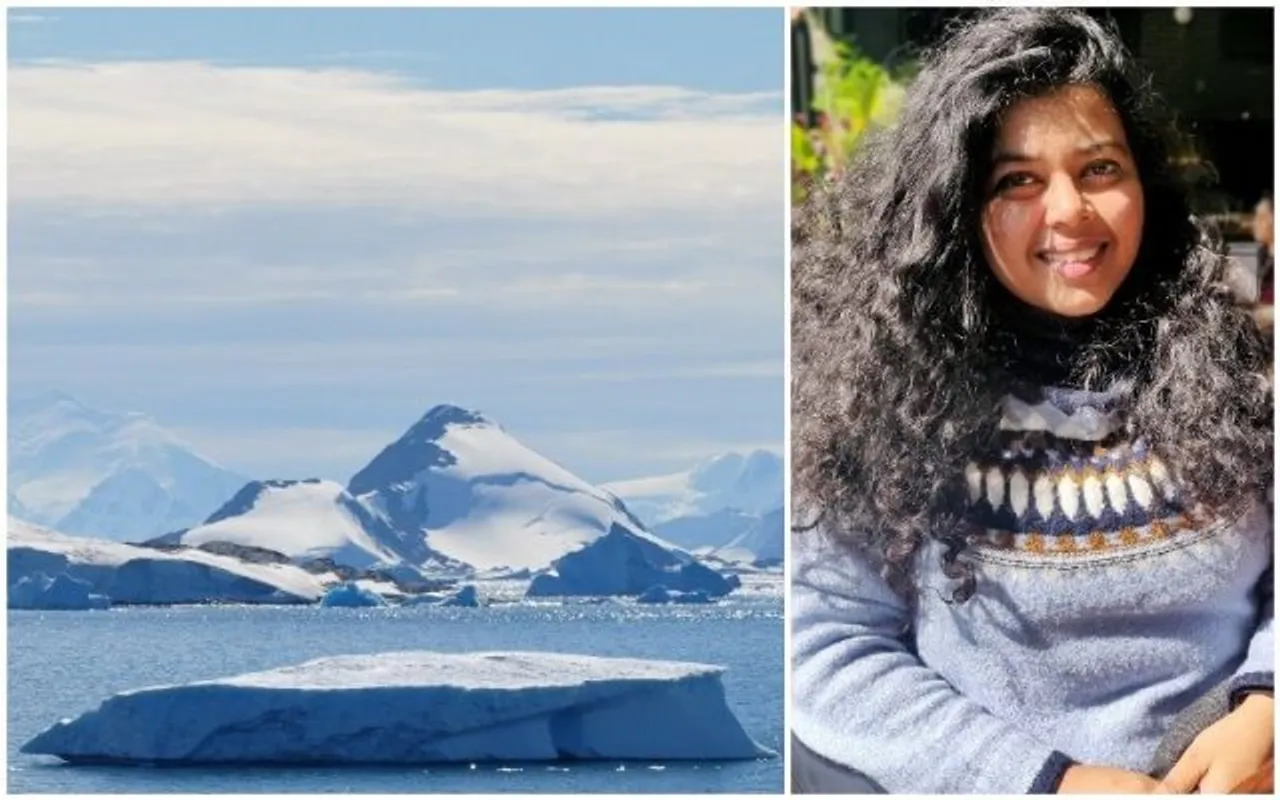 I always call myself an accidental Commerce student because had I known that I could make a career, saving the environment, I would have studied something else. Among all the ecological challenges the world is facing today, climate change is personal to me.
Climate Crisis
I had witnessed the climate crisis even before I understood what it means. I started travelling to the Himalayas when I was in college and as beautiful as it seems, the entire ecosystem is struggling to hold up. In over three years, between 2015 – 18, I observed the snow cycle in Uttarakhand and Himachal Pradesh. After discussing this shift with subject experts and local communities, I learnt how it affected their economy due to shifts in tourism, increased atmospheric hazards, and had thousands of farmers shift their apple farms to a higher altitude as the lower altitude started to warm up.
Also Read: First ever all-women scientific expedition to Antarctica
How climate change and anthropogenic activities affect health, is something I learnt last year when I succumbed to Delhi's
air pollution.
A common cough continued to get worse until it developed into allergic asthma and only subsided after seven months, when I had to temporarily move out of Delhi. I found these experiences daunting while I could afford healthcare and was aware enough to take precautions, that had me wonder how these situations impact vulnerable communities. Both of these experiences have not only made me empathetic but have kept me motivated to keep fighting climate change.
Having worked with the leading NGOs, I have closely witnessed climate change and its detrimental impact on communities. In the last four years, I have worked on capacity building of different communities, climate-resilient rural practices, waste management, air pollution and sustainable livelihoods.
I found these experiences daunting while I could afford healthcare and was aware enough to take precautions, that had me wonder how these situations impact vulnerable communities.
Ozone Hole
I was attending a course on sustainable development where we studied about the Ozone Hole found over Antarctica in 1985. While I had known about this for years, but I never really understood was how could Chlorofluorocarbons (CFCs) emitted across the world could cause an ozone hole over Antarctica where there is no settled civilization? That is when I came to know about the jet streams, Antarctica's position in holding 90% of the world's ice and 70% of the world's freshwater. This is when I realised how climate change is a global issue. It's immensity and global climate influence is something that fascinates me about Antarctica.
Also Read: Mangala Mani: ISRO Scientist Who Was In The Historic Antarctica Mission
I was, however, more astonished to find how Antarctica has been impacted in the past 50 years. More than 80% of the western glaciers of Antarctica are in retreat, their ecosystem is hurting, and biodiversity reducing at an unprecedented rate. But a few selected individuals and organisations are working tirelessly to give Antarctica Conservation a voice and protect this global thermostat from further deterioration. I get to become a part of this journey when I will join Sir Robert Swan (O.B.E., F.R.G.S.) on the 2041 ClimateForce Antarctic Expedition in November 2021.
Sir Robert Swan (O.B.E., F.R.G.S.) on the 2041 ClimateForce
This Expedition is a unique opportunity to get trained by Sir Robert Swan, founder of 2041 Foundation and the first man on Earth to have walked on both the poles. I am honoured to be selected as one of the 80 participants across the world to join him on the expedition and attend the program that will train us on climate science, and ecosystem conservation. These two subjects are very relevant today, especially, when the international policies are also trying to integrate climate and ecosystem conservation.
My work and my social engagements heavily align with the Sustainable Development Goal (SDG) 13: Climate Action. I am associated with global communities like UNLEASH, and Climate Reality that is a great way to engage with phenomenal individuals and communities across the world and increase the scope and impact of our climate actions. All these engagements over the years have greatly influenced my life choices and I am happy that I have an opportunity to act to protect the global climate regulator, Antarctica.
Also Read: IPS Officer Aparna Kumar: Lucknow to Antarctica's highest peak
The journey to make on this expedition is not less challenging. The expedition comes at a huge cost and arranging the required funds is an important part of making it to Antarctica. Currently, I am working towards raising funds to support the expedition fees and reach out to businesses for fruitful partnerships. I hope that in the next few months I can arrange for the funds and for the coming years, I am able to raise required awareness on Antarctic Conservation and contribute meaningfully for its preservation.
The views expressed are the author's own.