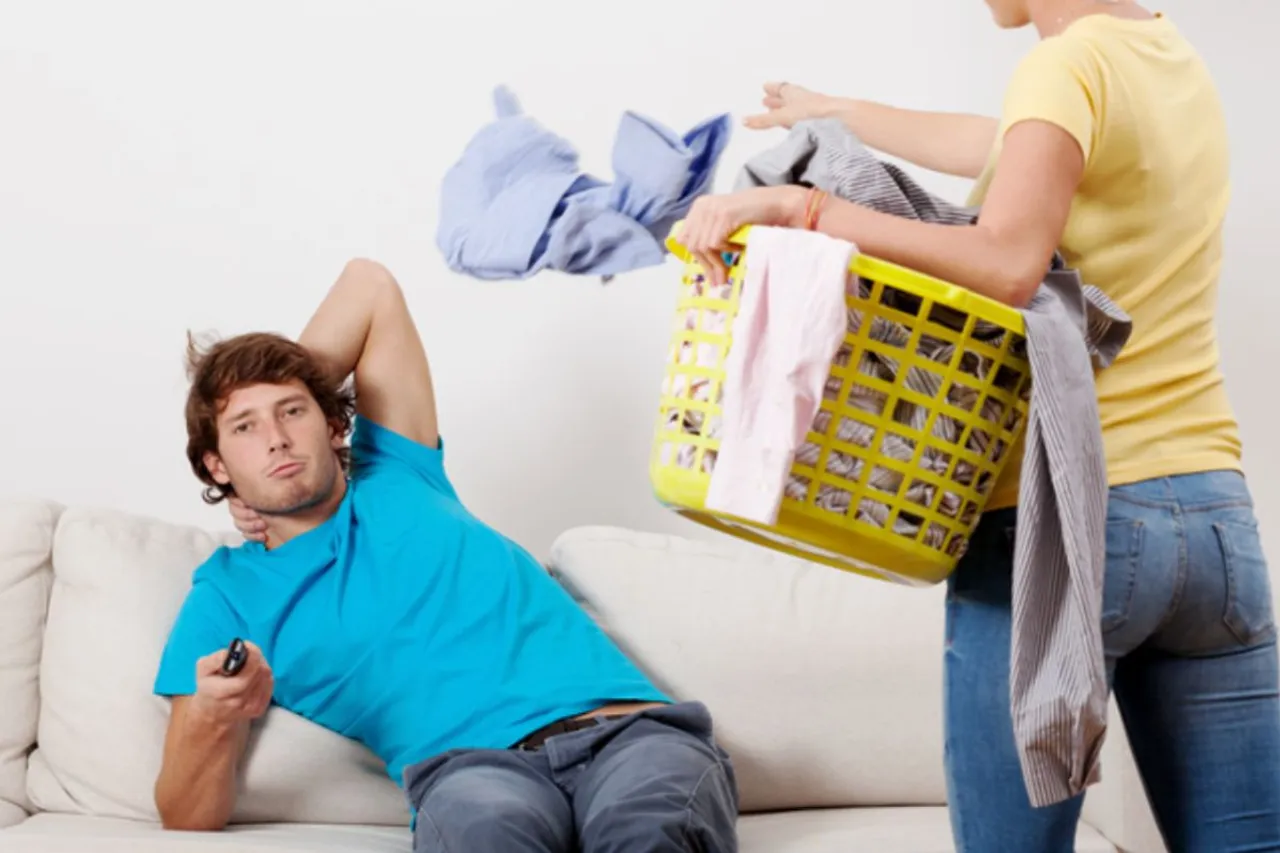 Recently, a man identified as Kishore K Swamy shared a picture of his neatly made bed on Twitter. In the caption, Swamy proudly bragged about his 70-year-old mother still making the bed for him.
It was unfortunate to see him find privilege in his mother's unconditional gesture. Why do mothers think it is their job to make children's life comfortable even if it is as basic as making the bed? It may be a mother's way of showing love. While this is the exact way for a male to become a man-child. Everything goes wrong here - the social conditioning. The social conditioning is coded by society, the women just become programme runners. The worst is product finds privilege in it. 
He also called his mother's gesture the "power of a homemaker". Hey! man, this is not power, just a life skill every human should possess. Stop glorifying mothers' unpaid work and take responsibility for adult life. For a change, this man could have asked his mother to stop making the bed and instead did it for himself or helped with her daily chores. This is nothing, but a mark of spoiled and patriarchal behaviour instilled during social conditioning. He said there is no compulsion, utter love. It is not a compulsion, you loving her gesture somewhat makes her think this is making you happy. Being a mother she continues to do it even if she is in her 70s. Somewhere it's your expectation that keeps making her do this. 
Twitter User Brags Mother Making His Bed
Though 70+ my mom ensures that when I reach home , my bed is comfortable. The power of a home maker. There is no compulsion for her to do it. Yet she does it out of love. The value system that our dharma has inculcated protects this society. pic.twitter.com/t58Fir5IrT

— kishore k swamy 🇮🇳 (@sansbarrier) July 7, 2023
I don't blame mothers because that's unconditional love, but the codes that society keeps running through women. And consequences are cultivated in the men as they keep following them. However, the user did not stop at the power of a homemaker, he continued, "The value system that our dharma has inculcated protects this society." He straight away vouched for a patriarchal society that keeps women intact. A society that already decided on gender roles, and if not followed shame is the aftermath.
The patriarchal society has given women a secondary position in society and oppressed them for years. Yet the same society and its value system are celebrated. 
Even if Swamy's post was an attempt to appreciate his mother's unconditional gesture, in a way, he just normalised the man-child behaviour. What is Man-child behaviour? Man-child can be seen as one of a cisgender man immature for his age and still depends on a woman be it mother or partner for daily survival. 
Several psychologists have confirmed that Man-child behaviour impact marriages. For example- in a blog, Samantha Rodman, a Clinical Psychologist suggests a man-child behaviour is often found, where the man has seen the father in a passive role, and the mother does everything with the kids and the home. So, If that the case is with the user, he is doing nothing but accepting and lauding the patriarchal norms. 
Women face the brunt of man-child behaviour. It impacts marriage adversely, creating a toxic situation to be in. We might have come across women talking about their partners not knowing how to pack their travel bags, operate the dishwasher, cook a meal, or make their own beds. The constant fights over chores might seem petty, but it has a lot to do with men's behaviour. It affects emotionally as well physically. A study published in the Archives of Sexual Behaviour journal found a man-child not only exists but also takes a toll on women's libidos. 
So, Swamy's tweet might be appreciating his mother's efforts but also represents men's ignorance. The worst is men find no problems with such behaviour. Men continue living with their prejudices and be the part of patriarchal loop, enjoying their privileges and normalising the inequities. 
---
Suggested Reading: Man Gets Wife Married To Lover After Two Get Caught Together