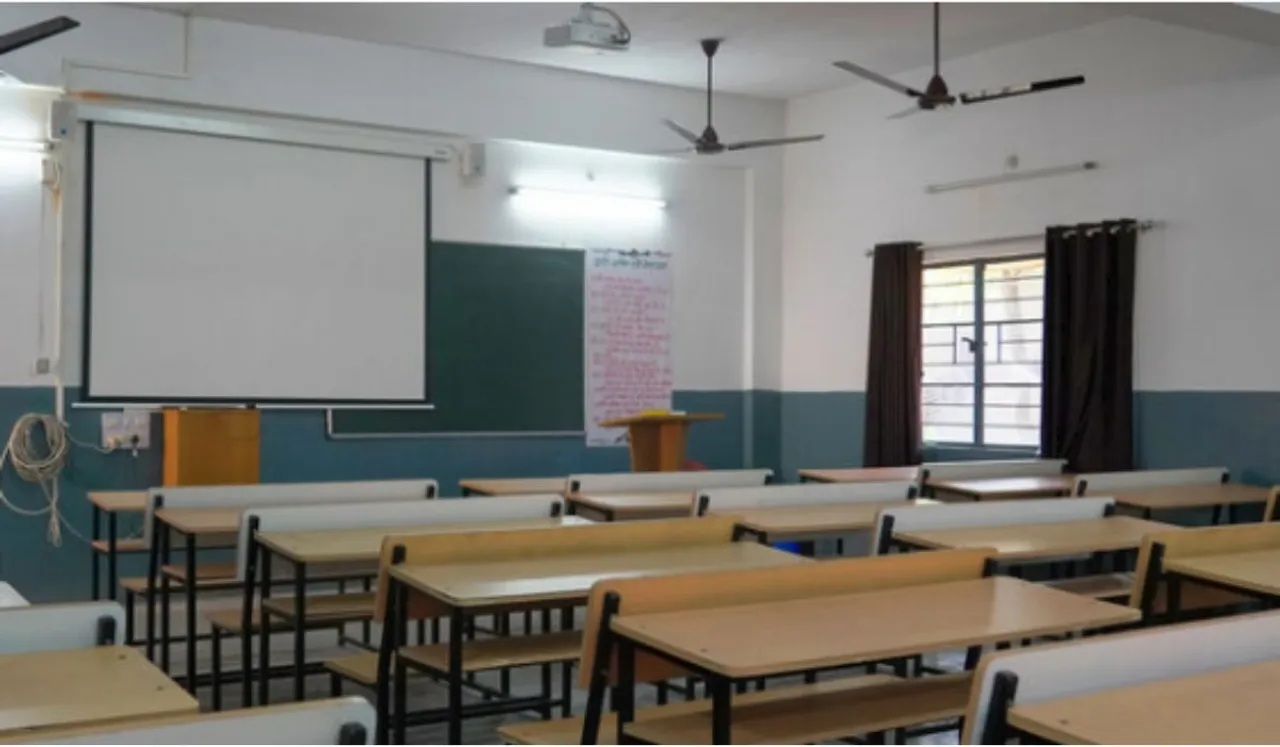 A private school teacher in Noida was terminated due to parents' protests after she "symbolically" cut the hair of the students in disciplinary action against them.
The incident happened at a private school situated in Sector 168 on Wednesday, following which the parents of the affected students staged a protest on Thursday.
Noida Teacher Cuts Students Hair
Additional Deputy Commissioner of Police of Noida Shakti Avasthi said that the teacher identified as Sushma had been asking the students to get their hair trimmed for the past few days, but the students had failed to get it done. So, on Wednesday, she herself cut the hair of 15 students in order to discipline them.
After the incident, the parents of the students staged a protest and escalated the matter to the police on Thursday. The school management immediately dismissed the teacher. Additional DCP Avasthi stated that the school management had then spoken to the parents and sorted out the issue.
Why do teachers think they have the entitlement to enforce such harsh punishments on students? Who is giving them the liberty to do so? Does being a teacher vest them with the power to exert such harsh disciplinary policies against students? Don't these teachers realise that they are normalising the misuse of power dynamics in young minds?
While it's acceptable that the school could have had strict policies on hair length that the students were expected to follow, the teacher could have dealt with the situation differently. Instead of taking the time to cut the hair of those 15 students, she could have made a call to each of the students' parents and told them not to send their children without getting their hair trimmed. Wouldn't that have been simpler? Why did she have to go to the extent of trimming their hair herself?
Being a teacher, she should be aware of how these kinds of incidents leave an everlasting impact on the children. Teachers hitting children and giving them harsh punishments under the guise of disciplining them is pretty normal in India. When is society going to realise that strict disciplinary actions are only going to traumatise the children and not really "discipline" them?
With many social media influencers and therapists talking about the need for gentle parenting, there is also a need to discuss teachers disciplining children respectfully. Children spend half of their daily lives at school, so schools have a significant role in shaping a child's perception of right and wrong. It's commendable that the school took swift action in terminating the teacher to ensure that such extreme punishments or disciplinary actions are not repeated.
---
Suggested Reading: Bihar Teacher Beat Class X Student To Death For Smoking
---
Views expressed by the author are their own