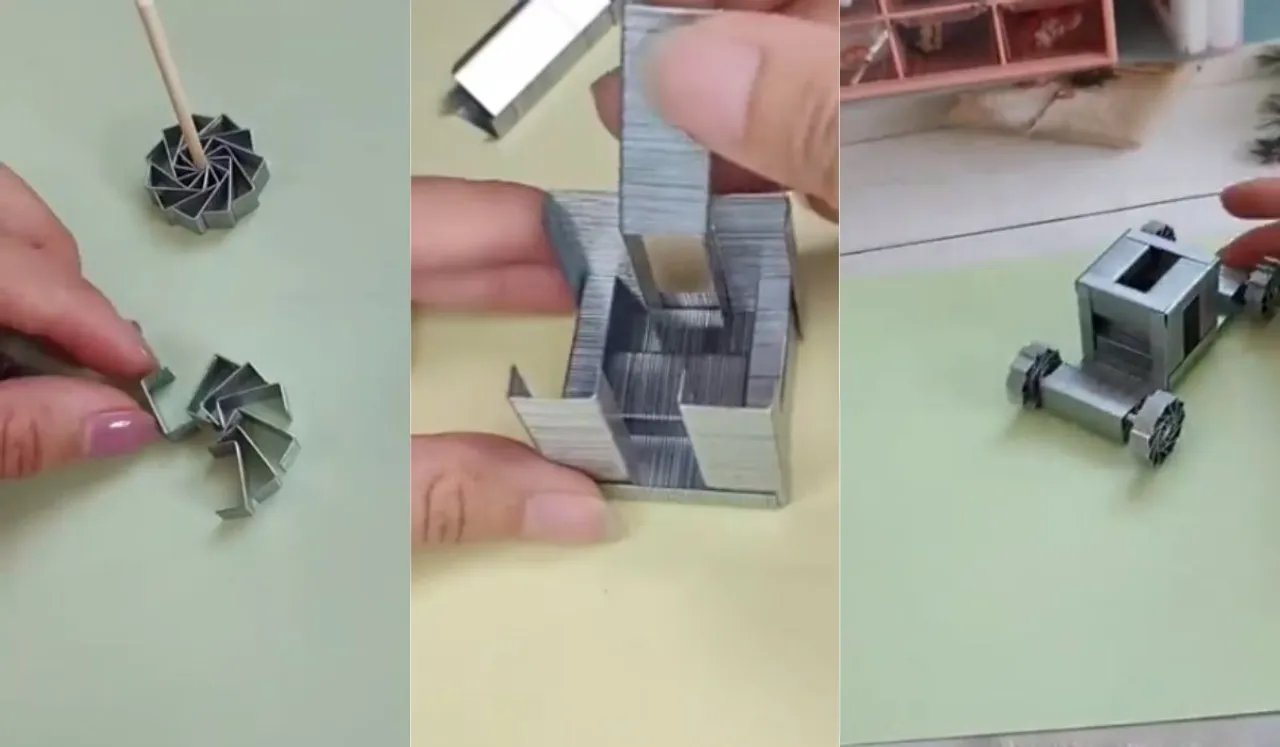 Corporate tycoon Anand Mahindra, who is well known for appreciating innovative ideas that he comes across online, recently shared a video on social media. The video showed a woman constructing a small vehicle using staples. Deeply impressed by her creativity and skill, Mahindra expressed his admiration.
The clip shows the woman proficiently assembling the staple pins to form circular wheels and then going on to build the body of a vehicle in a cubical shape. At the end of the video, the woman created a working 3D model of a car.
How on earth did she come up with this idea using just simple staples?? Incredibly creative but she should work on real car manufacturing &design now. We'll be ready to recruit her! pic.twitter.com/UBxjxvm91P

— anand mahindra (@anandmahindra) July 8, 2023
Woman Makes Car With Staples
Impressed by her skill, Anand Mahindra expressed how stunned he was with her idea of making a working model of a 3D car with just staple pins. He called her work "incredibly creative" and noted that she should be working on real car manufacturing and design. He went on to mention that his company would be ready to recruit her.
As always, Anand Mahindra's tweet made the video go viral. Garnering massive views, likes, and retweets, the comment section was filled with praise for the woman's exceptional talent, imagination, and creativity.
One user shared their own experience of playing with staple pins and noted the "incredible nature" of the woman's work. Another netizen humorously commented on what people usually do in their spare time at the office and expressed an interest in pursuing such creative work.
The video quickly went viral and amassed almost 32K likes and over two million views.
Anand Mahindra, the Chairperson of Mahindra Group, is also popular for having an active social media presence and expressing a genuine interest in identifying and appreciating creative works posted on social media. He frequently shares videos of people who showcase their unique talents and creations. He is a huge cheerleader for such talent and encourages people to share their creative works.
---
Suggested Reading: Anand Mahindra Shares Fascinating Video Of Woman Making Ice Cream Using A Fan