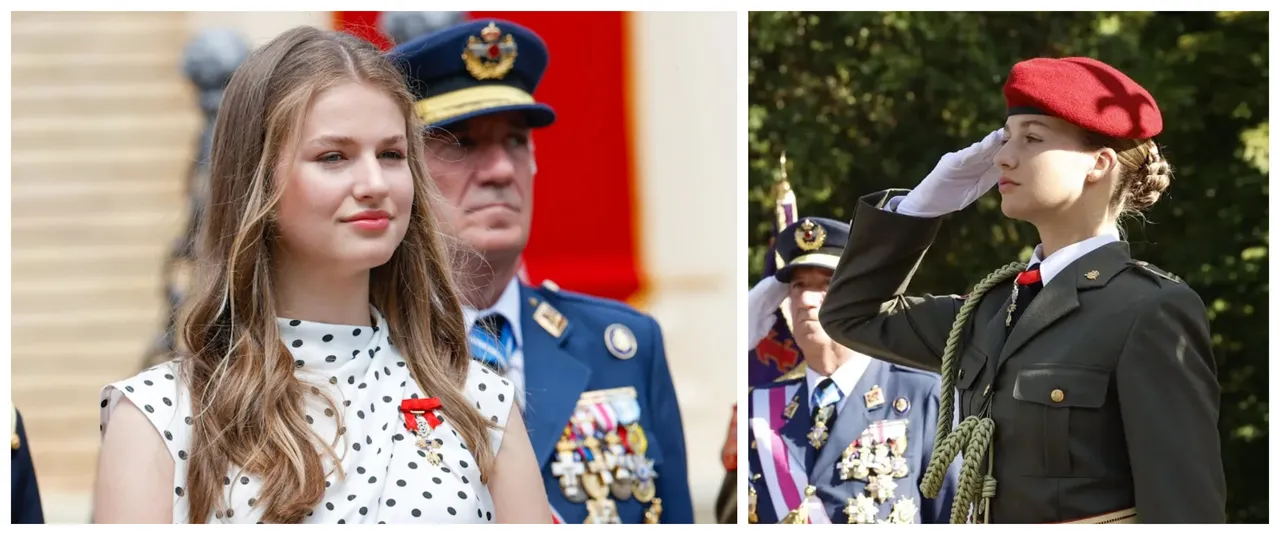 Leonor, Princess of Asturias is the heir presumptive to the Spanish throne. She is the elder daughter of King Felipe VI and Queen Letizia.
Clips of Princess Leonor on her way to her military training and receiving her officer's sabre have been taking the Internet by storm. Users online marvel at the profound power dynamics at play, and at the Princess's role in redefining entrenched gender norms and fueling the enduring flames of female empowerment.
Princess Leonor, the eldest daughter of King Felipe VI and Queen Letizia of Spain, arrived at the Army Military Academy in Zaragoza, accompanied by her parents and her sister, Sofia. This pivotal moment marked not only her official entry into adulthood, as she approaches her 18th birthday next week, but also her introduction to the rigorous world of military training.
A Beacon of Girl Power
Princess Leonor's path towards military service serves as a beacon of girl power, illuminating a trail of endless possibilities for young women around the world. Her dedication to breaking gender barriers in a traditionally male-dominated field encourages girls to pursue their aspirations unapologetically.
This journey stands as a testament to the limitless potential that resides within each young woman. It sends a powerful message that aspirations, whether they lie in military leadership, scientific innovation, artistic expression, or any other field, should know no boundaries.
A Remarkable Legacy in the Making
As Princess Leonor commences her military training, she steps onto a path that not only prepares her for her role as the future queen but also leaves an indelible mark on history. Her legacy is not just one of royalty but one of resilience, strength, and the unyielding pursuit of excellence.
She embodies the spirit of a new generation, one that values gender equality and empowers women to stand as leaders and catalysts of change. Leonor's journey is not solely about fulfilling her royal duties; it is a testament to the transformative power of female leadership.
As the world watches the royal heir embark on this transformative chapter, Princess Leonor's story serves as an enduring source of inspiration. It invites girls to dream without limits and women to lead without bounds. The princess's journey resonates with the promise of a brighter, more inclusive future—a future where gender does not dictate one's path, but where aspiration, dedication, and determination are the true keys to success.
Personal views expressed by the author are their own
---
Suggested Reading: Indians Condemn Racism In Royal Family But Remain Silent On Inequalities At Home?