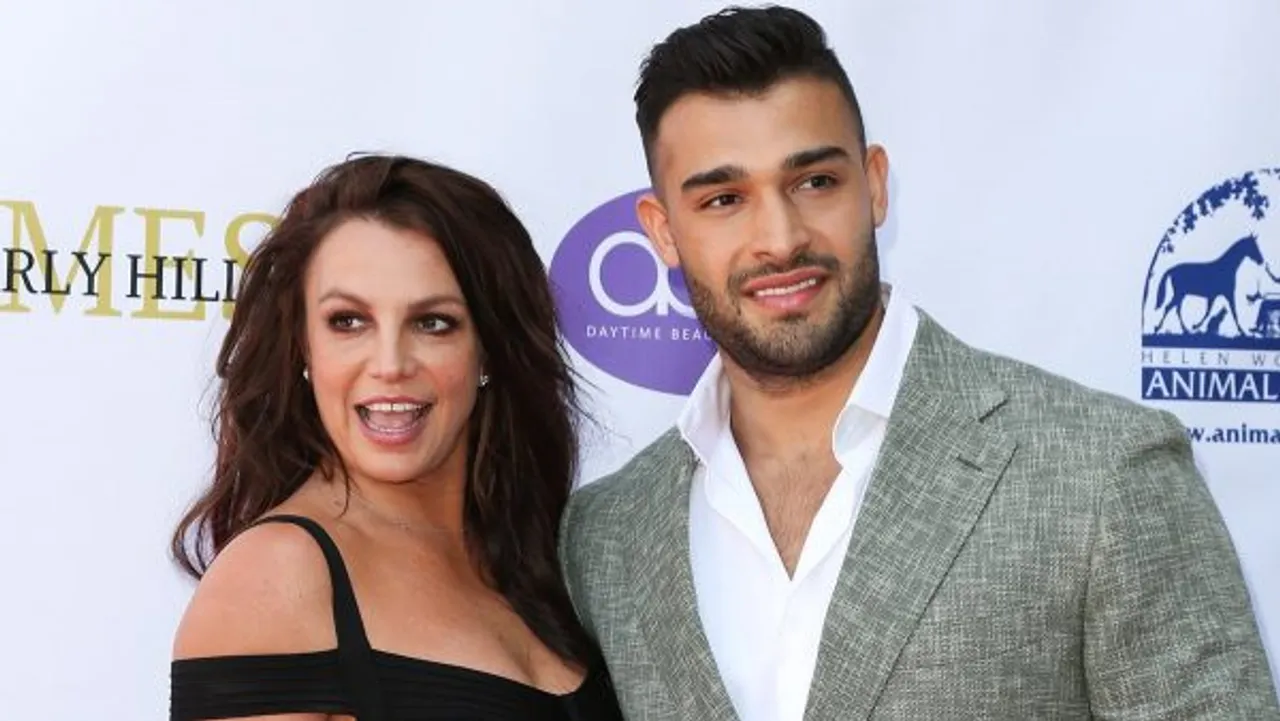 The couple filed for divorce from the popstar 14 months after they were married, a person familiar with the filing told The Associated Press. Spears married Asghari at her home in Thousand Oaks, California, on June 9, 2022. The ceremony was attended by celebrities such as Selena Gomez, Drew Barrymore, Paris Hilton and Madonna. 
Britney Spears Sam Asghari Split 
However, in February, sources told PEOPLE that Spears' inner circle had "grown concerned" that the couple were having 'marital struggles.' But Asghari's rep, Brandon Cohen, shut them down at the time.
The pop superstar met and began dating Asghari, a model and actor when he appeared in her video for the song "Slumber Party" in 2016.
She cited her desire to marry Asghari as among the reasons she wanted an end to the conservatorship, which she said was preventing it. The two announced their engagement in September of 2021 and conservatorship was ended that November.
Spears said she and Asghari lost a baby early in her pregnancy in May 2022, about a month before they married.
Reports of the couple's struggles had increased in recent months.
Their marriage is the first for the 29-year-old Asghari and the third for the 41-year-old singer. She was married for less than three days in 2004 to childhood friend Jason Alexander, who also attempted to crash her wedding to Asghari. He was later convicted of misdemeanour trespassing and battery.
In 2004, she wed dancer Kevin Federline and the two are parents to two teenage sons. He has custody of the boys.
Spears was placed in the conservatorship run by her father in 2008. The singer had approached the court to make a direct appeal to terminate her father from the role in 2021. In an emotional 24-minute statement, calling it a "conservatorship abuse", the American singer alleged that she felt forced to perform, take medication and attend therapy against her will after her father was granted control over her financial and personal affairs by court order since public concerns over her mental health.
Since the conservatorship ended, Spears has put out music, including a collaboration with Elton John in 2022, but has not performed live in years, nor announced plans to do so.
Her memoir, "The Woman in Me," is scheduled to be released in October.
---
Suggested Reading: Britney Spears Allegedly Smacked By Athlete Wembanya's Security