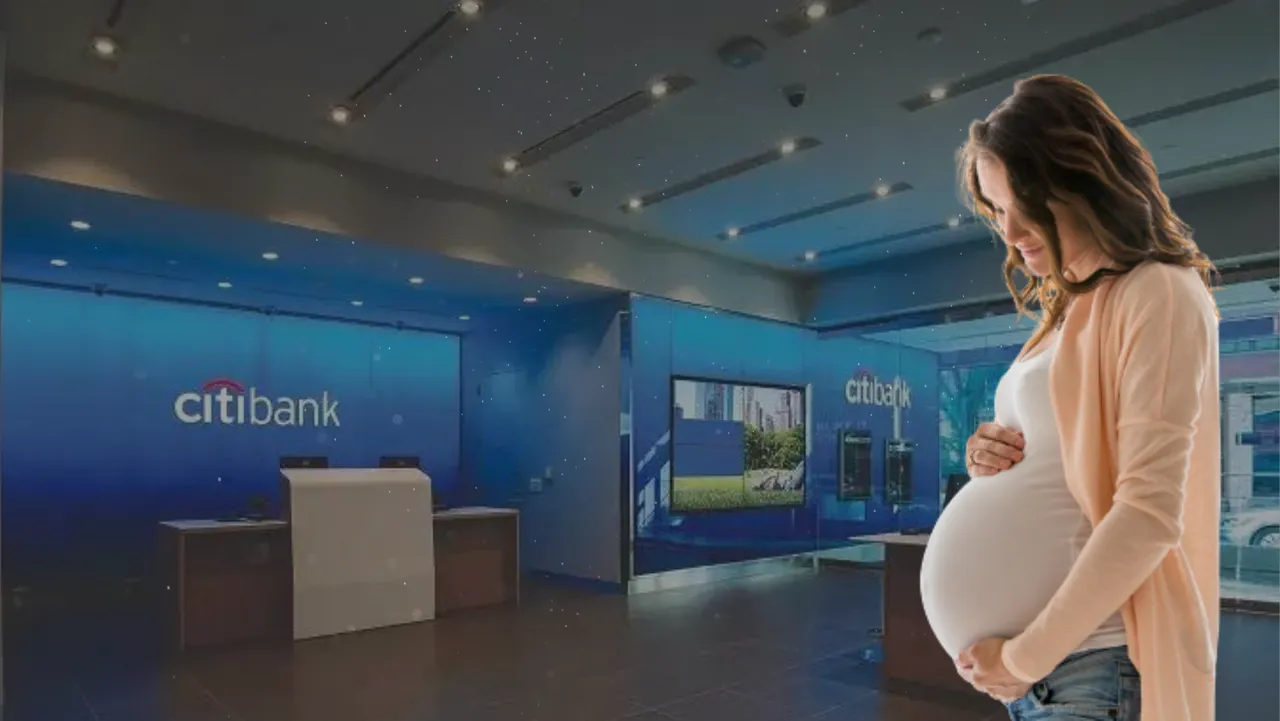 Citibank India has introduced a new policy for its female employees, allowing them to request a work-from-home (WFH) arrangement for up to 12 months following their 26-week maternity leave.
According to the company's statement, women employees can also opt for three months of WFH during their final trimester of pregnancy. This potentially offers a total of 21 months of remote work for expecting and new mothers.
Official Statement
In June 2021, the Central Government issued an advisory to state and union territory governments, encouraging WFH options for nursing mothers.
Citibank India is among the pioneering organizations to implement this maternity-linked WFH initiative. Previously, under the leadership of Chanda Kocchar, ICICI Bank had introduced "iWork@home," an initiative allowing women to work remotely for up to one year based on their needs.
Aditya Mittal, Chief Human Resource Officer at Citi India & South Asia, expressed enthusiasm about this initiative, stating that it aims to address the tendency for women to take extended breaks or drop out of the workforce during this stage, ultimately impacting their careers and the representation of women in senior roles within organizations.
Working Moms Welcome Move
Managing a baby and a job as a new mom can be exceptionally challenging. From round-the-clock feedings to diaper changes and shrieking cries a newborn brings with it a whirlwind of responsibilities. At the same time, a job demands focus, energy, and time away from home.
Amid all of this, the least the companies can do is to allow women to stay at home. Kalyani Ganesan, welcoming the move with great enthusiasm said, 'I would consider it a boon because as much as women are ambitious and dream big, it's hard for mothers to stay away from their babies when they are so young.'
The most immediate impact more often than not is visible in a woman's health, physical and mental. Despite making women more susceptible to illnesses, including postpartum depression and anxiety, the relentless pace of juggling childcare and professional responsibilities can also cause feelings of overwhelm, burnout, and chronic stress.
 Elaborating on it Kalyani said, 'A woman's body takes a year or two to recover completely after giving birth; if there were complications, it would take even longer. Considering a woman's physical and mental well-being and the significance of a mother's role, especially during a child's primitive years, I strongly welcome this move!'
Career Breaks And New Moms
New moms often face a pause in their professional careers soon after they have a baby. While the world is changing and today we see both parents take equal responsibility for the child, mothers are still deemed responsible as the primary caregiver for their newborns. 
Many families do not have immediate access to reliable childcare services, making it necessary for one parent, often the mother, to temporarily step away from their job to fulfil caregiving responsibilities.
Speaking on the same Sreelekha Menon, who currently works as an HR, said, 'WFH for new moms is exactly what is required to retain women in the workforce. I  had to take a big career break, as there were no such options then. I had a job offer when my baby was 4 months which I had to turn down as I didn't have anyone to take care of the baby. In the current era, when you don't have the support of extended families, this move will absolutely help new moms.'
Career breaks are also a leading reason among women today do not look forward to starting a family. Women often worry that stepping away from their careers, even temporarily, may result in missed opportunities for skill development, promotions, and raises, as well as potential setbacks in terms of career progression. A big solution to this can be the new WFH policy by Citibank. Elaborating on this Sreelekha said, 'Such policies will give confidence to women who are doubtful about starting a family as more often than not, it always at the cost of your career!'
The Conclusion
It's important to remember that these challenges are common, and new working moms are not alone in facing them. Seeking support from a partner, family, friends, or professional resources can help alleviate some of these difficulties. Additionally, practising self-care and setting realistic expectations for oneself can go a long way in making the transition into working motherhood smoother and more manageable.
The journey of a new working mom is undeniably filled with a unique set of challenges, but it is also marked by resilience, strength, and the unwavering love and dedication that comes with motherhood.  New working moms are a testament to the power of love, perseverance, and the extraordinary capacity of women to excel in multiple roles.
---
Suggested Reading: 'Sometimes It's Hard': Kalki's Candid Revelations On Motherhood