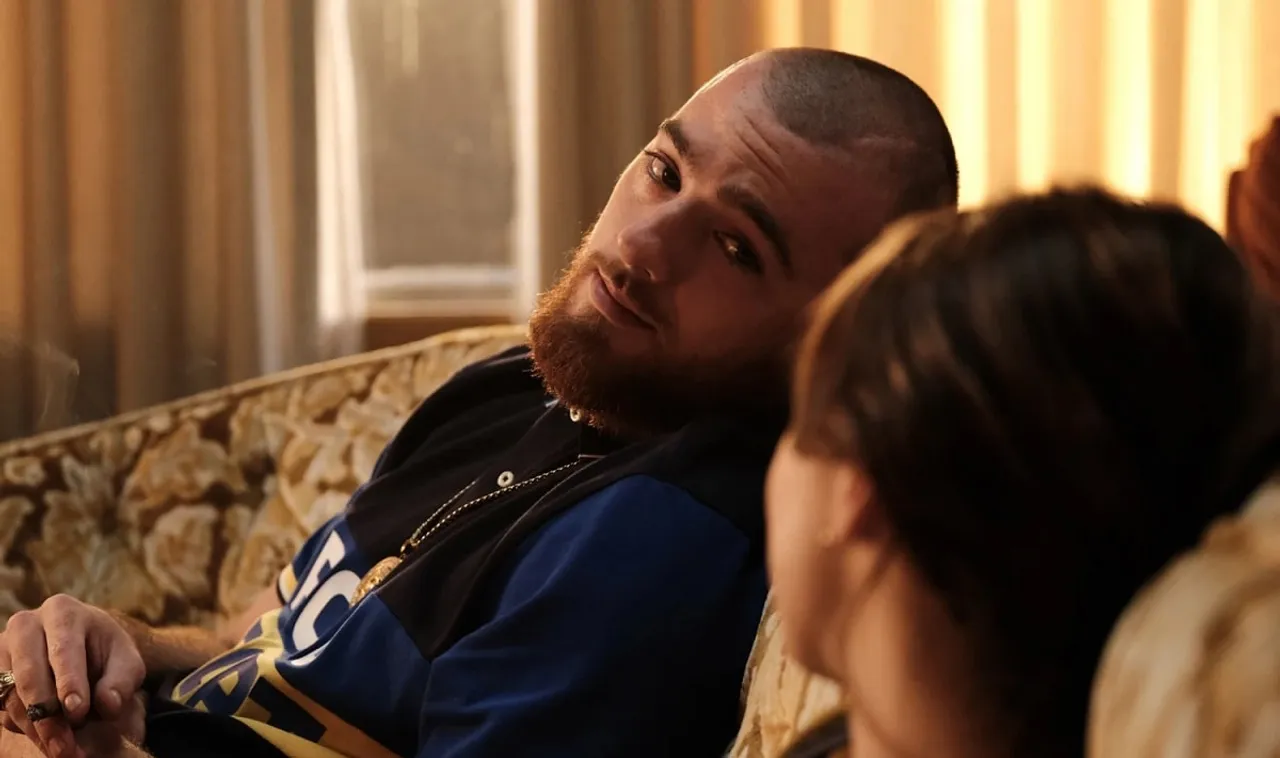 The death of Angus Cloud has shaken the entertainment industry, with millions of people, including his Euphoria co-stars such as  Javon Walton (who plays his younger brother Ashtray on Euphoria), and Storm Reid (who plays Gia Bennett) paying their respects on Instagram. In a recent update, it was reported that Cloud's cause of death was an accidental overdose of drugs including 
fentanyl and methamphetamine.
HBO's Euphoria is a show known for its poignant portrayal of the lives of teenagers today. Set in a fictional city in California, Euphoria focuses on the lives of recovering drug addict Rue Bennett (played by Zendaya), who an  Emmy for her performance.
Cloud's compelling portrayal of Fez, the resident drug dealer (and in some situations, unwitting moral compass) on the show, shone a spotlight on issues many teenagers face today, such as mental illness, drug dealing, trauma, and grief.
Angus Cloud as Fez O'Neill
Also known as Fez, Fezco O'Neill played by Angus Cloud, is one of the main characters on the show Euphoria. At the beginning of the first season, he is introduced as the drug dealer of Rue Bennett, a recovering drug addict. Rue had just gotten out of rehab, and we see that, from the first episode itself, their relationship is a somewhat close one, despite its dubious beginnings.
In the third episode, however; when Rue goes to Fez to get drugs, Fez refuses to give them to her, causing Rue to break down. This is one of the first instances where we see Fez being a moral compass for the characters on the show despite being a drug dealer himself, he does care about Rue and wants her to get better.
In season 2, Fez meets Lexi (played by Maude Apatow). The sister of popular cheerleader Cassie (played by Sydney Sweeney) and Rue's best friend, Lexi has been a side character all her life- Fez helps her overcome this. Through their romance, Fez helps her gain confidence and encourages her to complete her play (which is later performed during the season finale).

Each of the show's episodes follows a typical format, with Rue narrating the backstory of one of the characters, and then bringing it back to their present day. Fez's childhood, as shown in season 2, is a harsh one as he was raised in an abusive setting until his grandmother, a drug dealer, rescued him.
His grandma Marie soon brought him into the business; despite Fez being a child, he helped his grandmother with dealing drugs. When Marie's health deteriorated and she became bedridden, he takes up the sole responsibility of the business. He began seriously dealing drugs with his adoptive younger brother Ashtray, who he has a very close relationship with.
 Yet, despite his circumstances and his bad decisions in drug trafficking, Fez is one of the few characters on the show who tries to help others and defend his friends.
Cloud's portrayal of Fez as a divided young man in the wrong profession, trying to do his best to take care of the people he loves, won over many fans of the show, who were rooting for him and Lexi's romance in season 2. It's unclear what the character's future will be with the passing of Angus Cloud, but his brilliant portrayal of Fez will never be forgotten. 
Angus Cloud's mother, Lisa, has now revealed in her latest social media post that her son "did not intend to die". She wrote, "Friends, I want you all to know I appreciate your love for my family at this shattered time. I also want you to know that although my son was in deep grief about his father's untimely death from mesothelioma, his last day was a joyful one. He was reorganizing his room and placing items around the house with the intent to stay a while in the home he loved. He spoke of his intent to help provide for his sisters at college, and also help his mom emotionally and financially. He did not intend to end his life."
Lisa Cloud mentioned in the statement that her son told her he would see her in the morning after hugging her goodnight. "I don't know if or what he may have put in his body after that. I only know that he put his head on the desk where he was working on art projects, fell asleep and didn't wake up."
Lisa reiterated that her son very much had the desire to live and that it was possible he may have overdosed accidentally and tragically, something they may eventually find out. "His struggles were real. He gave and received so much love and support to and from his tribe. His work in euphoria became a lightning rod for his generation and opened up a conversation about compassion, loyalty, acceptance and love. Social media posts have suggested his death was intentional. I want you to know that this is not the case. To honour his memory, please make random acts of kindness a part of your daily life," she concluded. 
---
Suggested Reading: The Idol: Problematic Hypersexualisation of Female Characters