The entertainment world is reeling from the devastating news of Angus Cloud's untimely passing at the age of 25. The Euphoria star's family confirmed the heartbreaking news to PEOPLE, revealing that Angus died at his family's home in Oakland, California on Monday, July 31. 
The young actor had gained immense popularity and recognition for his role as Fezco in the hit HBO series. In a recent update, it was reported that Cloud's cause of death was an accidental overdose of drugs including fentanyl and methamphetamine.
Angus Cloud Passes Away
In a heartfelt statement, Angus' family expressed their profound grief, describing him as an "incredible human" who touched the lives of many as an artist, friend, brother, and son. 
The tragic event was further compounded by the recent loss of Angus' father, just one week prior, which the family cited as a significant struggle that he intensely battled with.
"We find solace in knowing that Angus is now reunited with his dad, who was his best friend," the statement continued. "Angus was open about his battle with mental health, and we hope that his passing can serve as a reminder to others that they are not alone and should not suffer in silence."
Angus Cloud's mother, Lisa, has now revealed in her latest social media post that her son "did not intend to die". She wrote, "Friends, I want you all to know I appreciate your love for my family at this shattered time. I also want you to know that although my son was in deep grief about his father's untimely death from mesothelioma, his last day was a joyful one. He was reorganizing his room and placing items around the house with the intent to stay a while in the home he loved. He spoke of his intent to help provide for his sisters at college, and also help his mom emotionally and financially. He did not intend to end his life."
Lisa Cloud mentioned in the statement that her son told her he would see her in the morning after hugging her goodnight. "I don't know if or what he may have put in his body after that. I only know that he put his head on the desk where he was working on art projects, fell asleep and didn't wake up."
Lisa reiterated that her son very much had the desire to live and that it was possible he may have overdosed accidentally and tragically, something they may eventually find out. "His struggles were real. He gave and received so much love and support to and from his tribe. His work in euphoria became a lightning rod for his generation and opened up a conversation about compassion, loyalty, acceptance and love. Social media posts have suggested his death was intentional. I want you to know that this is not the case. To honour his memory, please make random acts of kindness a part of your daily life," she concluded. 
HBO, the network behind Euphoria, also shared their condolences on Instagram, posting a picture of Angus and describing him as "immensely talented" and a beloved member of both the HBO and Euphoria family.
While the cause of Angus Cloud's death had not been disclosed earlier, it was only reported the Oakland Fire Department responded to a medical emergency call at a local residence, where Angus was found to have already passed away. 
Police reports indicated that Angus' mother called 911, mentioning a "possible overdose" and stating that her son had no pulse. A close family source revealed that Angus had been grappling with severe suicidal thoughts following his return from Ireland after his father's burial.
Angus' journey to stardom was anything but conventional. The young actor was discovered on the streets of Brooklyn, where he initially doubted the authenticity of the opportunity presented to him. 
However, his role as Fezco in Euphoria turned out to be the life-changing break he needed, catapulting him to fame.
Javon Walton, who played Cloud's on-screen younger brother Ashtray, took to instagram to pay his tributes.
Reflecting on his unexpected fame, Angus once shared his surprise at the show's success, stating, "The difference between me and everyone else who's famous is that they were trying to go get famous, for the most part. They were working hard, and they were like, 'I'm going to make it to the top.' For me, it was just like too good of an opportunity to say no to. I had no idea it would go this far."
Storm Reid, who plays Zendaya's onscreen sister Gia Bennett in Euphoria, posted a clip from the show that featured Angus' character Fez and captioned it, "The tears just won't stop."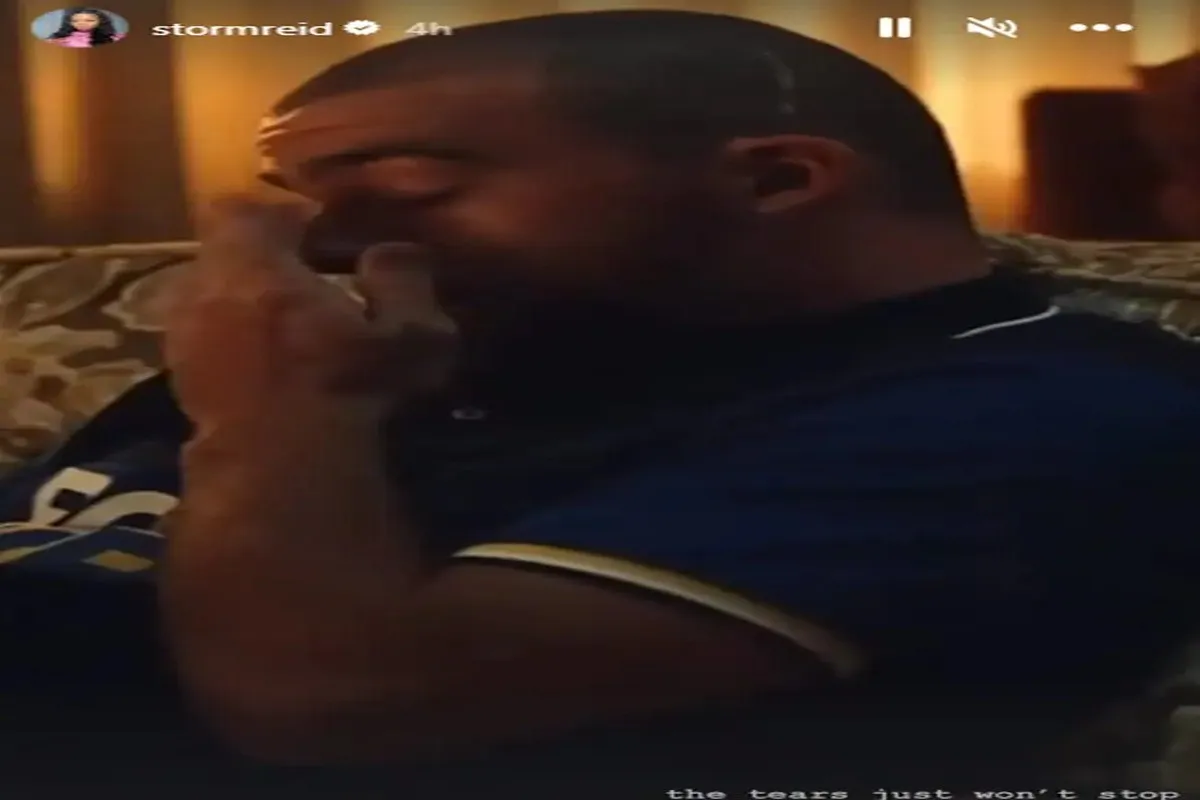 Colman Domingo, who plays Ali on the show, posted a photo of the ensemble at the premiere with the caption, "And that was his smile. That was him. May he sweetly rest in peace."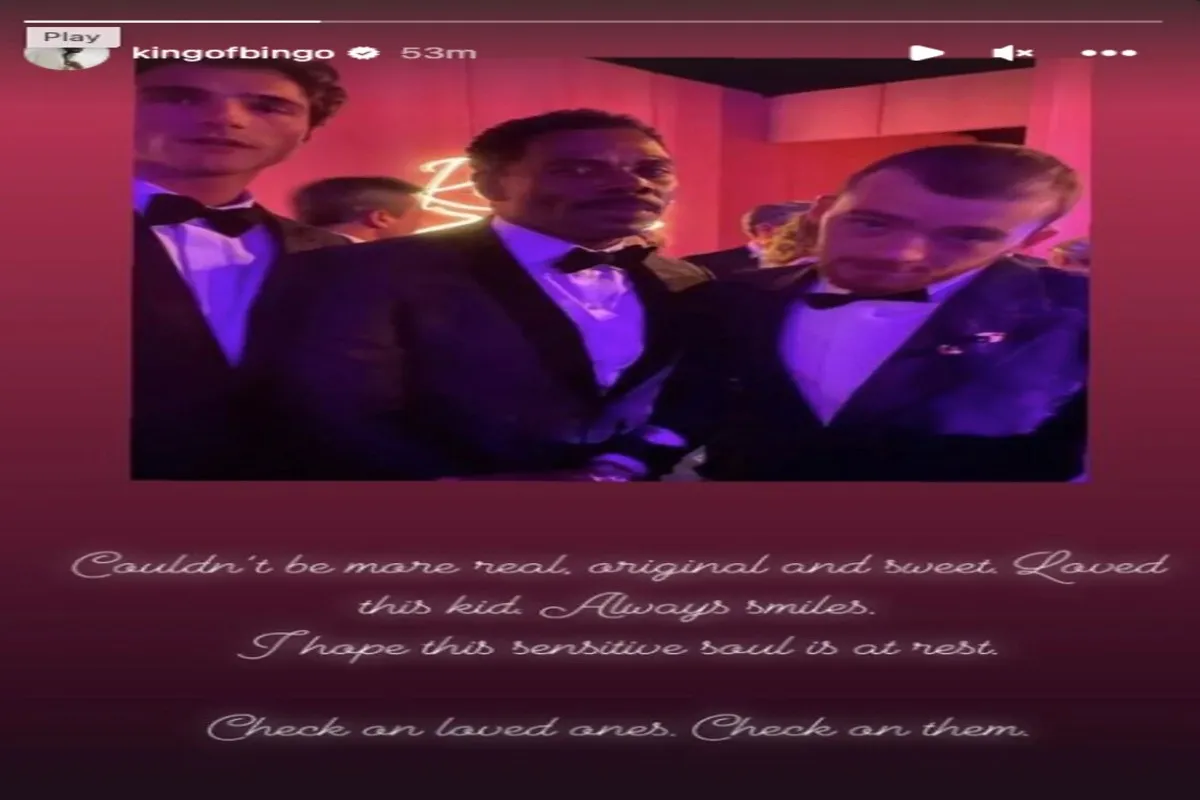 Angus Cloud's passing has left a void in the hearts of fans, colleagues, and loved ones. As the world mourns the loss of this young talent, many are coming together to remember him as an artist who brought life to the screen and as an individual who bravely battled his own demons, inspiring others to seek help during their darkest moments. 
The entertainment industry has lost a rising star, but his legacy and impact on those who knew and admired him will endure.
---
Suggested Reading: French Stuntman Remi Lucidi Dies After 68-Storey Fall in Hong Kong
---