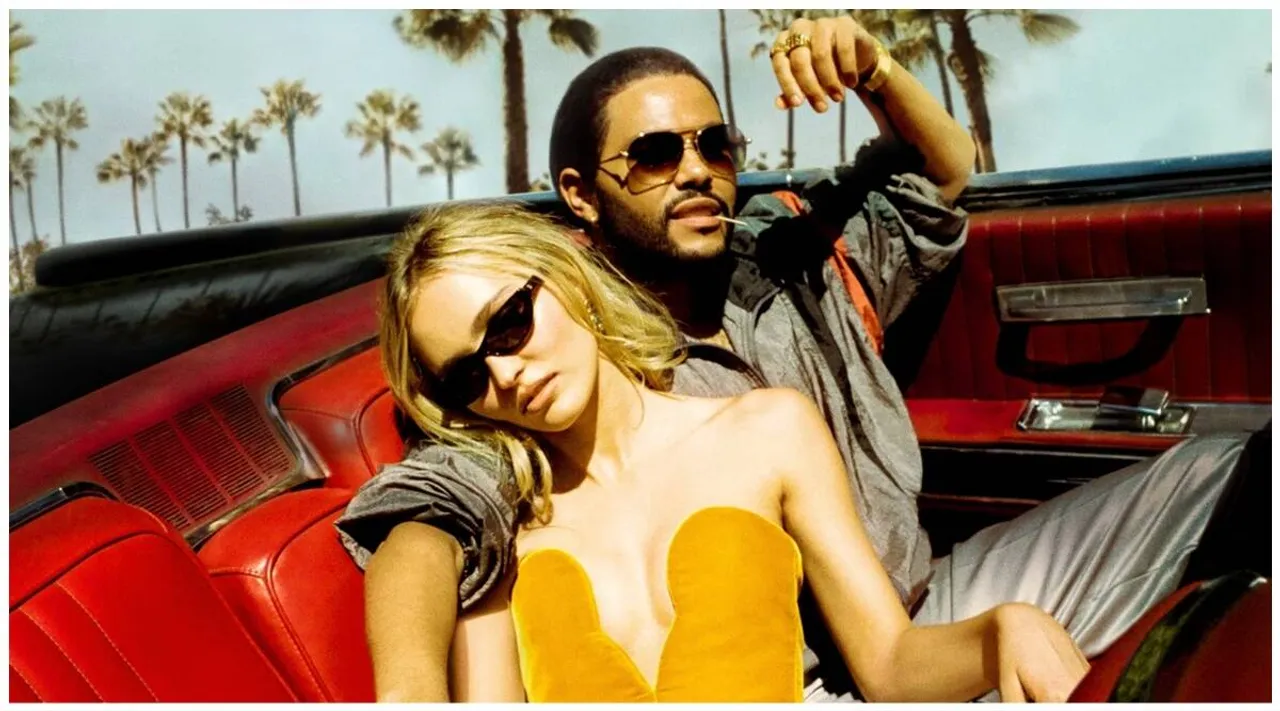 The Idol, a highly anticipated show created by Sam Levinson, has ignited passionate discussions among viewers and critics alike. Critics have not held back in their scathing reviews of The Idol, unanimously deeming it a disappointing venture. The show has been met with mixed reactions and critical discourse, necessitating a closer look at its execution.
The Idol entered the television landscape with great anticipation, offering viewers an intriguing storyline that promised to captivate and entertain. As audiences tuned in, they hoped to immerse themselves in a compelling narrative filled with memorable characters and engaging plotlines. With its star-studded cast and intriguing premise, viewers were eager to immerse themselves in its world. 
The show delves into the competitive world of music and fame, following the journeys of aspiring artists as they navigate challenges, rivalries, and personal struggles in pursuit of their dreams. However, as the series progressed, it became apparent that the show fell short of its initial promise, leaving viewers and critics with mixed feelings. 
The Pitfall of Writing
One of the most glaring issues with The Idol is its disjointed narrative structure. The Idol sparked significant anticipation, poised to explore themes of sexuality and identity in a thought-provoking manner. However, despite its potential, the show falls short, lacking coherence and failing to effectively delve into its intended subjects.
The plotlines often lack clear direction, leading to a sense of confusion and detachment. The Guardian aptly describes the show as tedious and pointless, lacking the necessary cohesion to engage viewers. Instead of developing a meaningful and coherent storyline, the show becomes a patchwork of disparate elements that fail to come together harmoniously.
Shallow Characterisation: A Missed Opportunity for Nuanced Exploration
The Idol also suffers from underdeveloped and superficial characters. Despite the potential for nuanced exploration of sexuality and identity, the show fails to provide sufficient depth or growth for its ensemble cast. In its barefaced attempt to appear cool and rebellious, it employs nudity, profanity, narcotics, semen, sadism, masochism, mental illness, and excessive cigarette smoking.
As a result, the audience is left wanting more substantial character arcs and a deeper understanding of their motivations and struggles. This lack of character development limits the impact of the narrative and weakens the emotional investment of viewers. 
Jocelyn (Lily-Rose Depp) is shown to relish violent sex acts and to be desperate to reveal more skin in every picture and dance rehearsal. At best, it is gratuitous, and at worst, it glorifies the sexualisation and exploitation of young women.
Over-Reliance on Provocation: Diluting Substance for Shock Value
Another major shortcoming of The Idol lies in its overreliance on provocation. The show's explicit content and depictions of violence have drawn comparisons to "torture porn," as noted by Rolling Stone. Rather than offering thoughtful exploration or commentary, these shocking elements often feel gratuitous and overshadow the potential for more nuanced storytelling. The series seems to prioritise shock value over substance, leaving audiences craving a deeper and more resonant experience. 
The inclusion of explicit sexual content and controversial scenes has generated debates about the line between artistic exploration and gratuitous sensationalism. While some argue for the show's boundary-pushing nature, it is important to consider the potential impact on viewers and the responsibility of creators in handling sensitive subjects. The controversy surrounding these elements highlights the need for more nuanced and responsible approaches to exploring sexuality and identity onscreen.
The Idol falls victim to cringe-inducing moments that elicit discomfort rather than meaningful emotional responses. The overall narrative feels disjointed and lacks the necessary depth to create a lasting impact.
Despite its flaws, The Idol had the potential to offer meaningful cultural commentary. The exploration of sexuality, gender, and identity is a crucial and timely subject. However, the show fails to capitalise on these opportunities, opting for shock value rather than insightful examination. 
However, it is essential to note that the criticism does not solely stem from discomfort with sexual content, but rather from the way it is executed and its overall impact on the portrayal of female characters. The ethical considerations surrounding the treatment of actors and their agency should be at the forefront of these discussions.
Glorification of Exploitation: Gratuitous Sexualisation of Female Characters
The one central issue plaguing The Idol lies in its problematic hypersexualisation of female characters. Critics argue that the show's portrayal of women leans heavily into objectification, perpetuating harmful stereotypes and reducing complex characters to mere sexual objects. From gratuitous sex scenes to objectifying camera angles, the show often reduces women to mere objects of desire.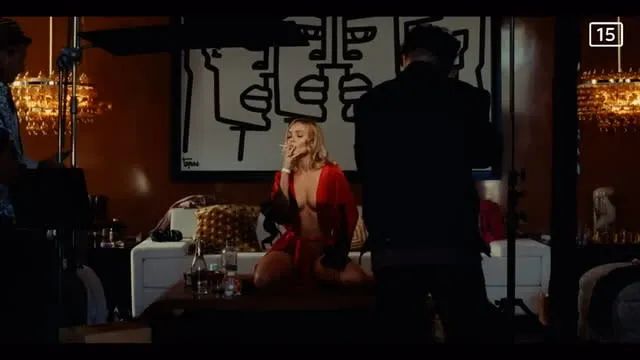 This approach not only undermines the depth and agency of female characters but also contributes to the objectification and marginalisation of women in the larger entertainment landscape.
The overt focus on explicit content detracts from their multifaceted identities, emphasising physicality at the expense of character development. This is particularly problematic when considering Levinson's previous work on Euphoria, known for its explicit and boundary-pushing content.
Drawing comparisons to Levinson's previous work, particularly Euphoria, invites a critical exploration of artistic choices. Levinson's involvement raises questions about the persistence of exploitative tendencies within his storytelling, warranting a critical examination of his creative choices and their impact on female representation.
While pushing boundaries can be lauded for its ability to challenge societal norms, it is essential to assess whether it veers into exploitative territory. Striking a balance between provocation and thoughtful storytelling is crucial to avoid the pitfalls of sensationalism.
The Idol falls significantly short of its ambitious goals, receiving widespread criticism for its lacklustre storytelling, gratuitous sexual content, and problematic portrayal of female characters. 
The show's weak execution, shallow storytelling, and failure to develop complex characters undermine its ability to engage and resonate with audiences. While the initial promise of provocative themes hinted at substantial exploration, the reality of the show presented superficial treatments that left viewers craving deeper engagement. 
The prevalent hypersexualisation of women onscreen, seen in both The Idol and Levinson's previous work, emphasises the pressing need for greater sensitivity, nuance, and respect in the representation of female characters. 
As viewers and creators demand more diverse and inclusive narratives, it is crucial for the industry to address these concerns and move toward a more responsible and respectful approach to storytelling. By challenging stereotypes, promoting agency, and placing a greater emphasis on authentic character development, television can become a platform that celebrates the complexity and diversity of female experiences.
---
Suggested Reading: Hollywood On Shutdown? Actors Join Writers' Strike, Halt Promotions
---