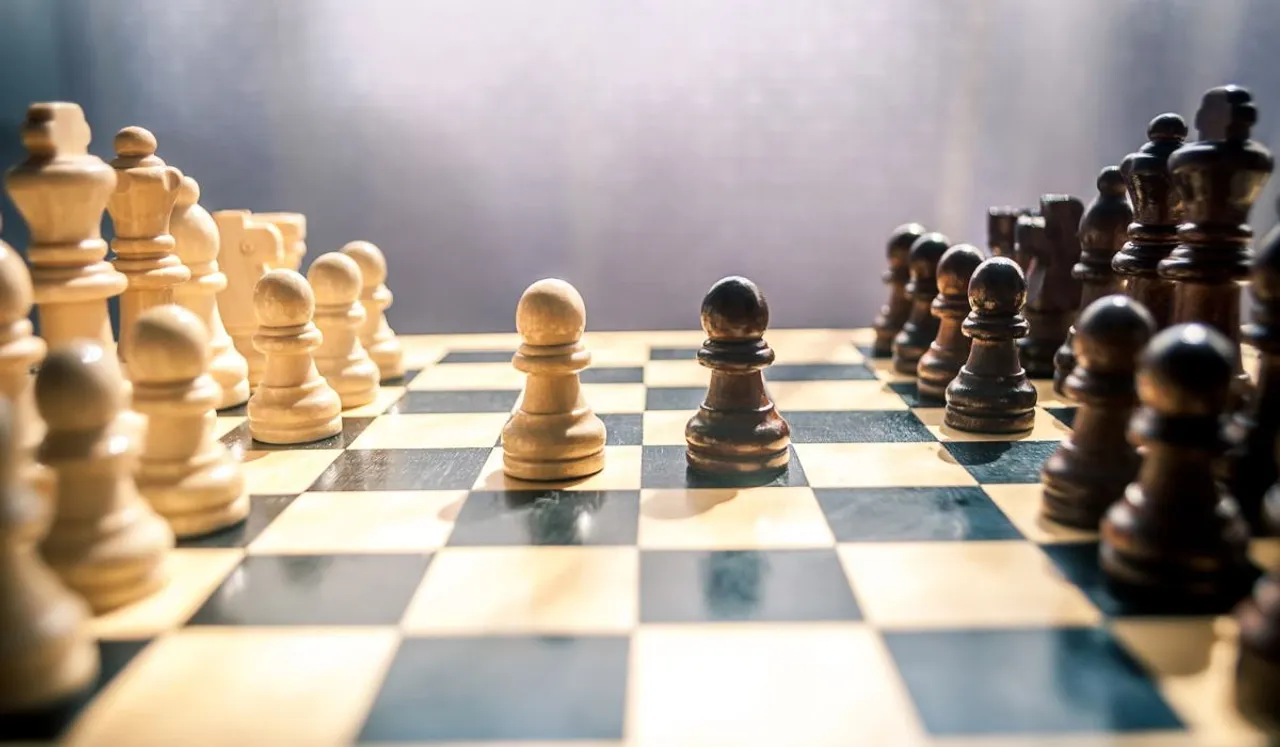 The world's top chess federation (FIDE) has updated its policies, ruling that Trans women cannot compete in its official events for females. Trans people will be allowed to only participate in its "open section" tournaments from now on.
The Chess Federation claims that the updated policies will not give trans women an "upper hand" over cis women competing with them and are in line with the policies of the International Olympic Committee (IOC).
After the World Chess Federation (FIDE) announced its new and updated regulations for participants, it received a huge amount of backlash from Trans rights advocates and many other critics.
The chess body has effectively regulated policies to ban trans people from participating in its official events held exclusively for women unless an assessment of gender change is made by its officials.
The policy also gave instructions regarding the change in FIDE ID Number (FIN) if a player wishes to receive a new FIN after their gender change. One clause in the regulations reads that the National Rating Officer (NRO) should be presented with sufficient proof of gender change by the player that complies with their national laws and regulations.
The new regulations also discuss the impact on titles and ratings if a person chooses to change their gender, as it outlines that if a male changes their gender to female, the player will have no right to participate in official events held for women until further FIDE's decision is made, which will be examined by FIDE council at the earliest possible time but no longer than 2 years.
Also, one of the regulations states that if a trans male transitions, all their titles will be "abolished" unless the person changes their gender back to female and can prove their ownership of the respective FIDE ID that holds the title. And if a trans woman wins any titles before transitioning, all her titles will remain "eligible."
Many critics criticised the policy that trans women might have an "upper hand," as they have physical advantages over cis women even with lower levels of testosterone, which might lead to unfair competition.
Others slammed the policy for insulting both cis-gender and transgender women, as it assumes that cis women cannot be competitive against cis men and relies on "ignorant trans ideas."
Really? Chess?

This is so insulting to cis women, to trans women, and to the game itself. It assumes that cis women couldn't be competitive against cis men - and relies on ignorant anti-trans ideas. https://t.co/vbvJp346QA

— National Center for Transgender Equality (@TransEquality) August 16, 2023
Trans woman chess player and coach Yosha Iglesias expressed her frustration on Twitter regarding the new regulations, stating the regulations to be totally against the policies of the International Olympic Committee (IOC) and outrightly calling out the regulations as discriminatory, exclusive, and unfair, stating them to be "anti-trans regulations."
Iglesias, miffed by the regulations, also expressed her doubts that she would be able to participate in the upcoming events, as she Tweeted:
So FIDE just published (yesterday) a list of anti-trans regulations, like it was "the biggest threat of women in chess".

Can someone tell me what qualifies as an official FIDE event? Will I be allowed to play the French Championship in 3 days? The European Club Cup in September? pic.twitter.com/tGBbVhgnkY

— Yosha Iglesias (@IglesiasYosha) August 15, 2023
The chess body (FIDE) defended the regulations, stating that they are necessary to ensure fair competition and saying that they are committed to creating a welcoming and inclusive environment for all, including transgender chess players.
The FIDE officials also acknowledged that the policy might need to be evolved in the future with proper assistance in line with research evidence.
---
Suggested Reading: Hou Yifan To Koneru Humpy: Meet 5 World-Class Women Chess Players