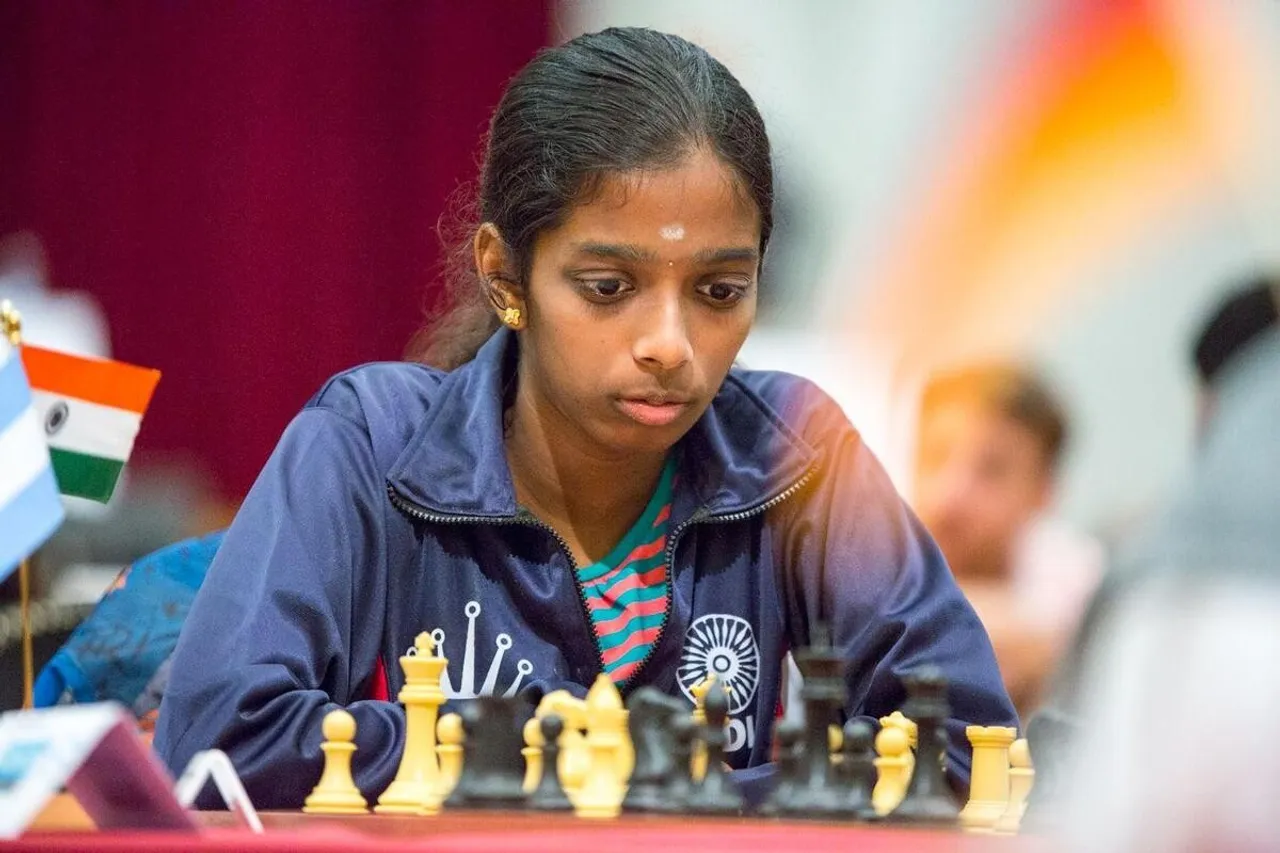 Twenty-two-year-old Vaishali Rameshbabu is a promising chess player from India who has set her sights on achieving the highest title in chess, that of Grandmaster (GM), awarded by the World Chess Federation (FIDE). Although she has faced some frustrations along the way, she remains determined to reach this milestone and make her mark in the world of chess.
In India, the number of women Grandmasters has remained stagnant since 2011, with only two women holding the title out of the country's 82 existing Grandmasters. Vaishali, with an Elo rating of 2431, earned her first GM norm in 2019 and the second in May 2022. However, she still needs to complete a third norm and surpass a 2500 Elo rating to officially become a GM.
Who is Vaishali Rameshbabu?
Vaishali comes from a chess-oriented family, with her younger brother Praggnanandhaa also achieving the GM title at a remarkably young age of 12 years seven months. Watching her brother's journey closely, she has realized that becoming a GM is just the first step. Balancing her academic pursuits with chess has been challenging for Vaishali, and she admits to not always making the most of the opportunities that have come her way.
Despite the challenges, Vaishali has already accomplished significant milestones in her chess career. In 2012, she won the Girls' World Youth Chess Championship in the Under-12 category, and in 2015, she emerged victorious in the Under-14 category. Her strong performances earned her the title of Woman International Master (WIM) in 2016 and Woman Grandmaster (WGM) in 2018 after completing her final norm in a tournament in Riga, Latvia.
Vaishali's successes continued in 2020 when she was part of the Indian team that won the gold medal at the Online Olympiad, marking India's first-ever medal in the event. She further achieved the title of International Master (IM) in 2021, showcasing her continued growth and talent in the game.
In 2022, Vaishali secured her second Grandmaster norm by emerging as the champion in the 8th Fischer Memorial tournament. She also demonstrated her skills by defeating notable chess players like Bibisara Assaubayeva and Harika Dronavalli in the FIDE Women's Speed Chess Championship.
Not only has Vaishali excelled in individual tournaments, but she has also made significant contributions to the Indian Women's chess team. She played a crucial role on Board 3 during the 44th Chess Olympiad, where the team secured a bronze medal.
Continuing her pursuit of excellence in chess, Vaishali participated in the Tata Steel Challengers 2023, where she achieved remarkable victories, again highly-rated Grandmasters. Her impressive performance earned her the twelfth place overall in the standings, further establishing her as a force to be reckoned with.
Vaishali Rameshbabu aims to make substantial contributions to the growth and recognition of chess in India while striving to attain the coveted title of Grandmaster. With her determination, talent, and achievements, Vaishali is poised to leave a lasting impact on the world of chess.
---
Suggested Reading: Who Is Vantika Agrawal? Soon-To-Be India's Chess Grandmaster
---