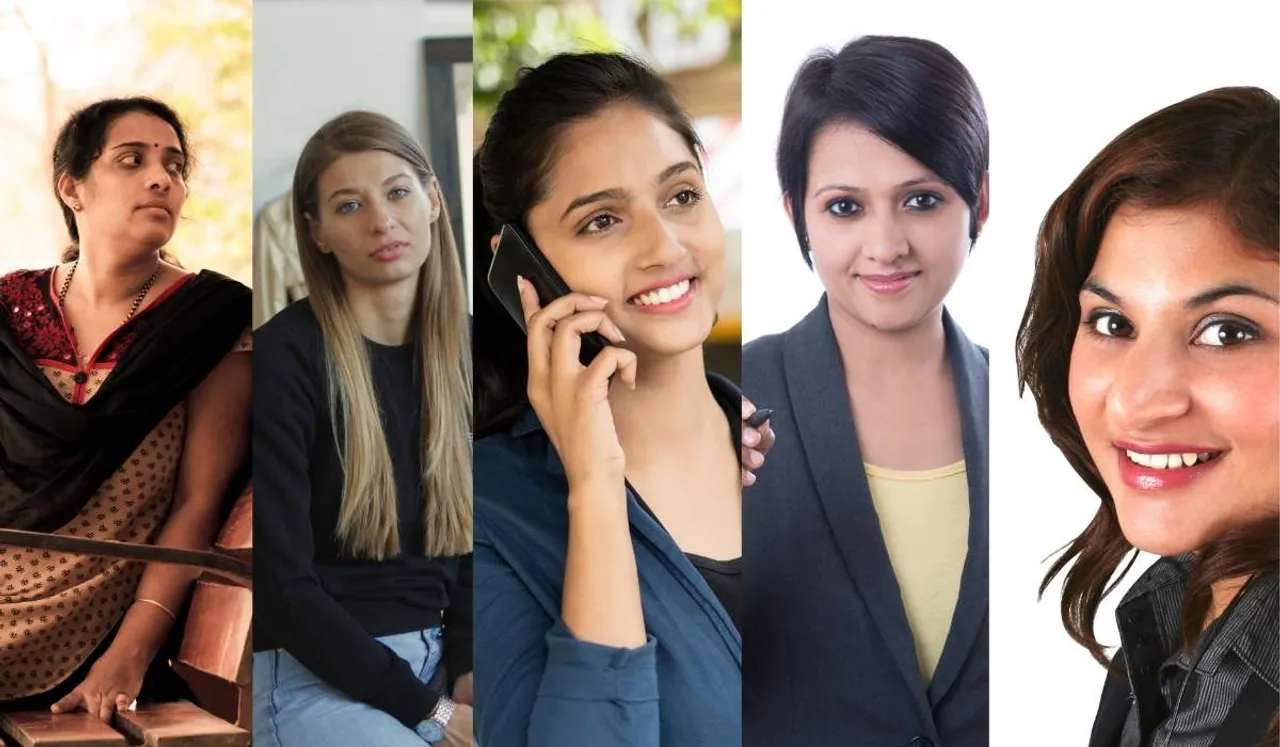 Women's Entrepreneurship Day, marked annually on November 19, aims to highlight businesses helmed and run by women across the world. Coinciding with it every year is SheThePeople's Digital Women Awards, a four-day event that seeks to shine a spotlight on and boost women-led businesses in the field of innovation in e-commerce, technology, social impact, and much more. The market, despite all its COVID challenges, has never been as exciting as it is today with every product open to the possibility of becoming something more unique than it already is. The best part about it is that much of this change is being led by women entrepreneurs who have helmed their own unique businesses.
Shattering the glass ceiling every step of their way, women have emerged as key players in the business sector with superb aims to introduce innovation like never before. In India, a lot of women have made the transition from being able housewives to able businesswomen with solo start-ups of their own. These are stories of inspiration, where women have found the motivation to create magic out of domestic workplaces. And the fact that there is no age bar on women turning entrepreneurs is a step in the positive direction.
Also Read: 8 Reasons You Should Embrace Your Singlehood With Joy
Women's Local Businesses At The Forefront
SheThePeople has remained consistent in giving space to low-profile women who run independent businesses of their own. In the event of the DWA awarding women entrepreneurs between November 18-21, Shaili Chopra, founder, says, "We have been at the forefront of bringing stories, sharing network access and opportunities with women through the SheThePeople network. This year, we're putting a spotlight on the idea of #MakeSmallStrong. We talk about how small businesses can be supported. DWA doesn't just celebrate these women but also encourages everyone to buy small."
We reported recently how a Bengaluru-based chocolatier preached the message of having a green Diwali by selling cracker-shaped chocolates. And how women in Agartala were making candles to revive their pandemic-hit businesses. Or how a student in Madurai became an entrepreneur, turning waste into handicraft.
Also Read: 10 Laws That All Women Entrepreneurs Should Know About
Women In E-Commerce Digital Businesses
As far as the e-commerce space is concerned, a lot of women entrepreneurs in India, have found value in turning to the digital space to get the best out of their business. Through this medium, they are being able to explore and connect on a larger and faster scale than is possible offline. Given the multiculturalism of the online space, these businesswomen are significantly providing livelihoods to handicraft workers and helping revive the lost traditional arts of India. These businesses are also being run with low-waste efficiency and extreme ecological awareness.
For instance, PAIO, founded by entrepreneur Shweta Nimkar, is a local homegrown name that creates cruelty-free, sustainable, and conscious fashion with strong design elements. It is a PETA-approved vegan brand that focuses on using materials like faux-leather, hemp, cotton, jute, etc. The platform provides sustenance to skilled karigars at the grassroots, who have been trained through generations in the art of handmade products.
Women's entry into the business field was in fact a necessary move since they are lending attention to products and issues that otherwise go neglected. For instance, who better than a mother to understand the care her baby needs? What is the best nutrition for a newborn? Early Foods by Shalini Santhosh Kumar manufactures premium organic foods for babies, toddlers, pregnant, and breastfeeding mothers. Their mission is to bring back traditional superfoods for their little customers.
Women are coming up with innovations in these and other such areas. This Women's Entrepreneurship Day, give them the recognition they deserve. Join us at the Digital Women Awards between November 18-21, now streaming live on our Facebook page.
#DigitalWomenAwards celebrate women in innovation, technology, social impact and e-commerce. We are celebrating World Women Entrepreneurship Day all through November. Register here - https://t.co/zEJBcOGhM7 pic.twitter.com/a82KKtNt0U

— SheThePeople (@SheThePeople) November 15, 2020
Views expressed are the author's own.