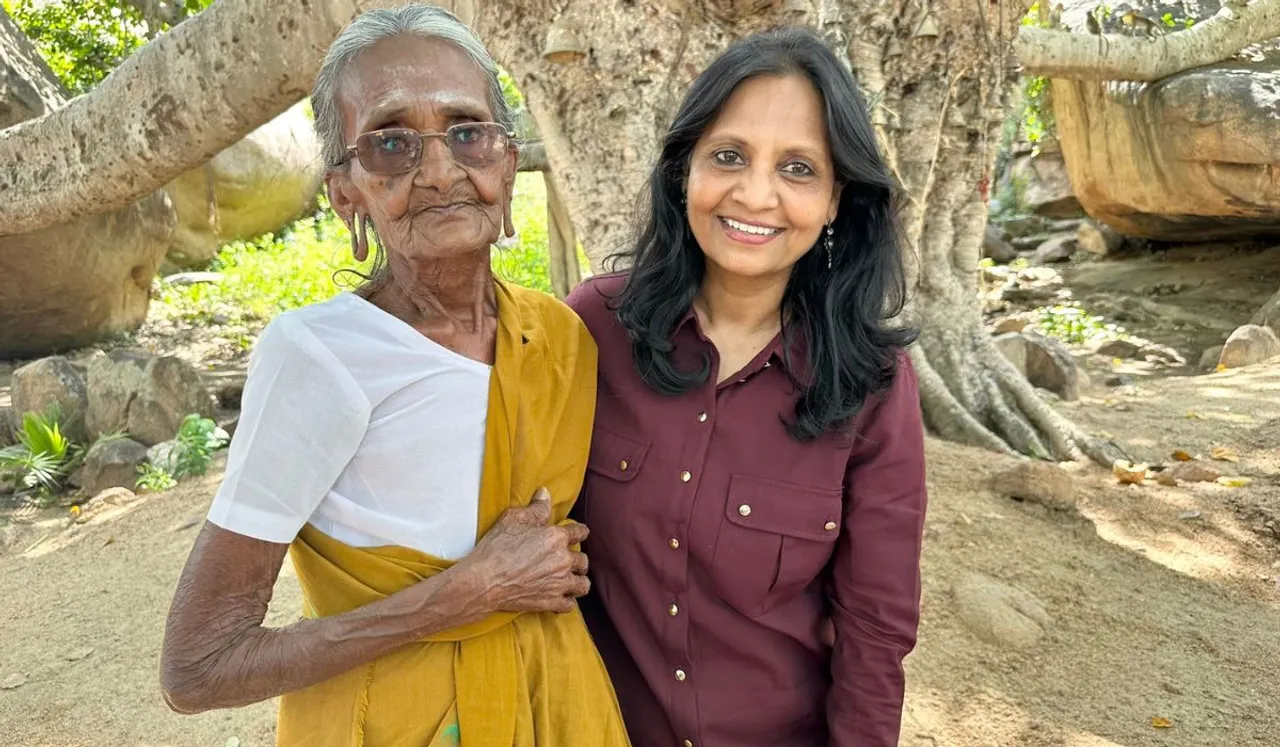 There have been several stories doing the rounds on social media of women proving that age is just a number. Here's yet another story of an 89-year-old woman, Veerammal Amma, who is the President of Arittapatti Panchayat. Her awe-inspiring resilience and determination have been going viral on social media.
Veerammal Amma is Tamil Nadu's oldest-serving panchayat president. IAS officer Supriya Sahu shared on Wednesday the remarkable story of Veerammal Amma, aka Arittapatti Paati, the 89-year-old Panchayat president of Arittapatti Panchayat.
89-Year-Old Woman Panchayat President In TN
"She's a truly inspiring woman. Fit as a fiddle, she's the oldest panchayat president in Tamil Nadu," wrote IAS officer Sahu. She described Veerammal's infectious smile and enthusiasm as heartwarming. "When I asked her the secret of her fitness and positive attitude, she told me it's all about eating simple home-cooked traditional meals like millets and working all day in her agricultural field,'' wrote Sahu, further narrating about the experience of meeting Veerammal. 
Sahu also shared a picture and a video of their heartwarming interaction. She also highlighted that Arittapatti is Madurai's first biodiversity heritage site.
https://twitter.com/supriyasahuias/status/1696804422737862682/photo/2
The post was shared on X (formerly Twitter) on Wednesday. The video shows IAS officer Supriya Sahu interacting with Veerammal Amma while sipping tender coconut. Sahu is seen asking about her diet, daily schedule, and the secret behind her fitness. Since being shared, the post has amassed over 27K views. Several positive comments filled the comment section.
One user conveyed their tribute and salute to Veerammal Amma for her relentless and undaunted spirit. They wished strength and courage upon her to work forward. Another user described this as a rare sight and called it a record of women's empowerment. A third user pointed out that simple living is always the best way to live.
A fourth user appreciated the post and noted how wonderful it was to bring out these beautiful real-life stories from the rural villages. They noted how motivating it was to have an 89-year-old woman as the panchayat president who was so fit and served as an effective leader. The user suggested that Veerammal deserved a prestigious award for her great contribution.
---
Suggested Reading: Inspiring! 80-Year-Old Proves Age Is Just A Number, Runs Marathon