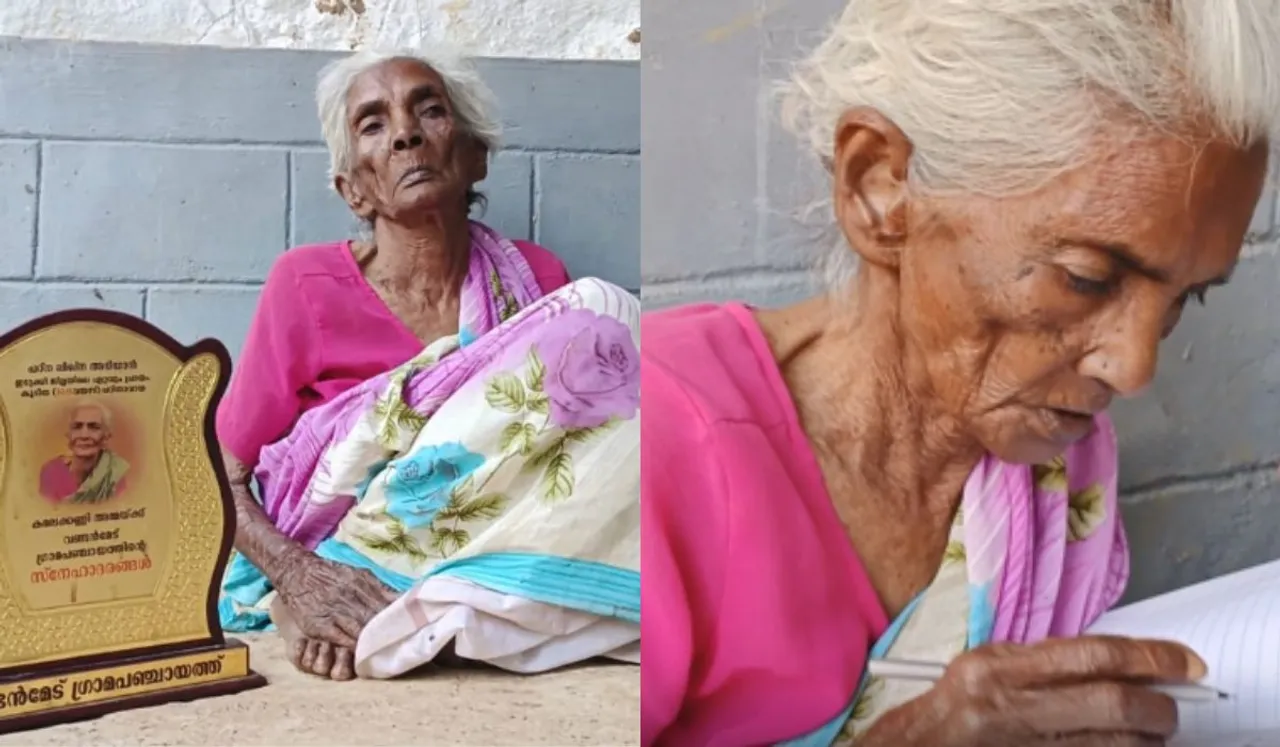 A 108-year-old woman from Tamil Nadu has topped the literacy programme run by Kerala. Kamalakanni, who was born in 1915 and is a resident of Cumbum, Theni District, Tamil Nadu, began working in the cardamom field in Kerala during her early years.
The National Statistical Office (NSO) survey states Kerala as the most literate state in India with 96.2 percent. The Kerala government implemented a scheme under the Education Initiative with the tagline "Education for all and always" to help senior citizens acquire education. Elderly people in Kerala are being educated under the Sampoornam Shastra literacy programme. The senior citizens are taught to sign their names, similar to the Arivoli Iyakkam in Tamil Nadu, which aims at educating people.
108-Year-Old Woman Tops Exam
Kamalakanni, who moved to Kerala to work on the cardamom farm, is receiving education under this programme. She studied till class 2, after which she had to move along with her family to the Vandanmedu region, where she began working to support her family. Kamalakanni spent 80 years working in the cardamom fields, due to which she was unable to complete her schooling.
The 108-year-old woman, who is healthy, aspired to study and enrolled herself in Kerala's literacy programme. Her dedication to education has won her accolades, and she is being praised as an example of the project. She practises writing in both Tamil and Malayalam. She scored 97 out of 100 in the Literacy Project test. Several Kerala organisations are grateful and proud of her desire to acquire an education despite her age.
In an exclusive to News18, Kamalakanni's grandson said that they are the fifth generation to live in Vandanmedu. The family had made plans to honour her on her 109th birthday next month. He said that his grandmother has always been motivated to study, despite only completing class 2. So they approached the authorities of Sampoornam Shastra and expressed Kamalakanni's interest in pursuing her education.
He expressed his pride that his grandmother has set such an example despite her age. Kamalakanni received recognition from the Kerala state government for securing a high score in the literacy programme.
---
Suggested Reading: At 96, Karthyayini Amma Clears Her Life's First Examination
---