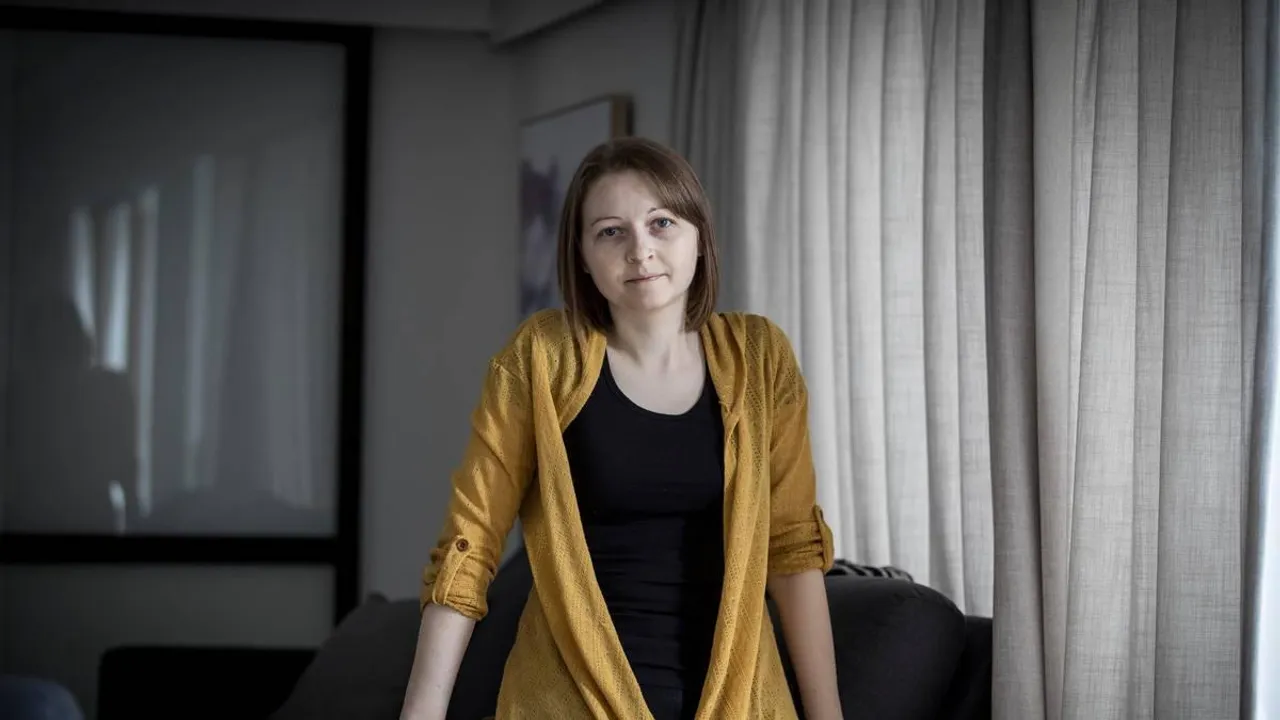 A 33-year-old woman from Auckland, New Zealand, passed away due to a rare disorder, following a 2015 misdiagnosis by a doctor who accused her of faking her illness.
Stephanie Aston lost her battle with Ehlers-Danlos Syndrome (EDS), a rare genetic disorder, on September 1.
Patient's Illness Details
EDS is a rare genetic condition that affects the body's connective tissue, and there are 13 distinct variations of this disorder. It is often referred to as an invisible disease because patients can outwardly appear healthy despite enduring agonizing symptoms.
Stephanie Aston began experiencing the effects of EDS at the age of 25 in October 2015. She suffered from severe migraines, joint dislocations, abdominal pain, multiple injuries, iron deficiency, and fainting.
Seeking help, Aston visited Auckland Hospital due to severe anaemia, gastrointestinal and heart issues, skin allergies, and low potassium. There, she encountered a physician referred to as Doctor A.
This doctor, however, dismissed her as not seriously ill and diagnosed her with a factitious disorder which is a condition where individuals intentionally produce symptoms of illness to receive medical care and attention, as defined by the Cleveland Clinic.
Correct Diagnosis
In June 2016, Dr. Fraser Burling, New Zealand's sole specialist in EDS, diagnosed Aston with classical EDS, potentially the vascular type, which is the most severe form characterized by thin, translucent skin, easy bruising, and fragile arteries, muscles, and internal organs.
This diagnosis was later verified by two geneticists, Auckland Medical Specialist Dr. Patrick Yap and Dr. Juliet Taylor of Genetic Health Service New Zealand.
In November 2016, Aston filed a complaint with the Health and Disability Commissioner (HDC), strongly disagreeing with the factitious disorder diagnosis. She also asserted that this diagnosis adversely impacted her treatment and the way she was treated.
Responding to the complaint, Doctor A claimed that factitious disorder behaviour was more prevalent among healthcare workers, which Aston was, and that Ehlers-Danlos did not account for her symptom pattern.
EDS Community Expresses Condolences
Tributes and condolences have been pouring in following the passing of Aston. Ehlers-Danlos Syndromes New Zealand paid tribute to Stephanie, describing her as a shining example for those grappling with the same illness.
"Stephanie has been an inspiration for the community. She organized numerous events in Auckland over the years, actively participated in our support groups, and provided guidance to many, including myself."
"Even in her final moments, she remained eager to assist anyone and lend a sympathetic ear. Your absence will be deeply felt. May you now find peace."
Kelly McQuinlan, the founder of Ehlers-Danlos Syndromes New Zealand, remarked that Stephanie consistently exhibited compassion and consideration for others, even in the face of her own challenges.
"Throughout her journey, she maintained her sense of humour. Those fortunate enough to know her can attest to her remarkable strength and resilience, as well as the wonderful, supportive, and considerate bonds she forged with her friends and connections."
---
Suggested Reading: Finding Live Brain Worm Is Rare. How To Protect Yourself From Parasites