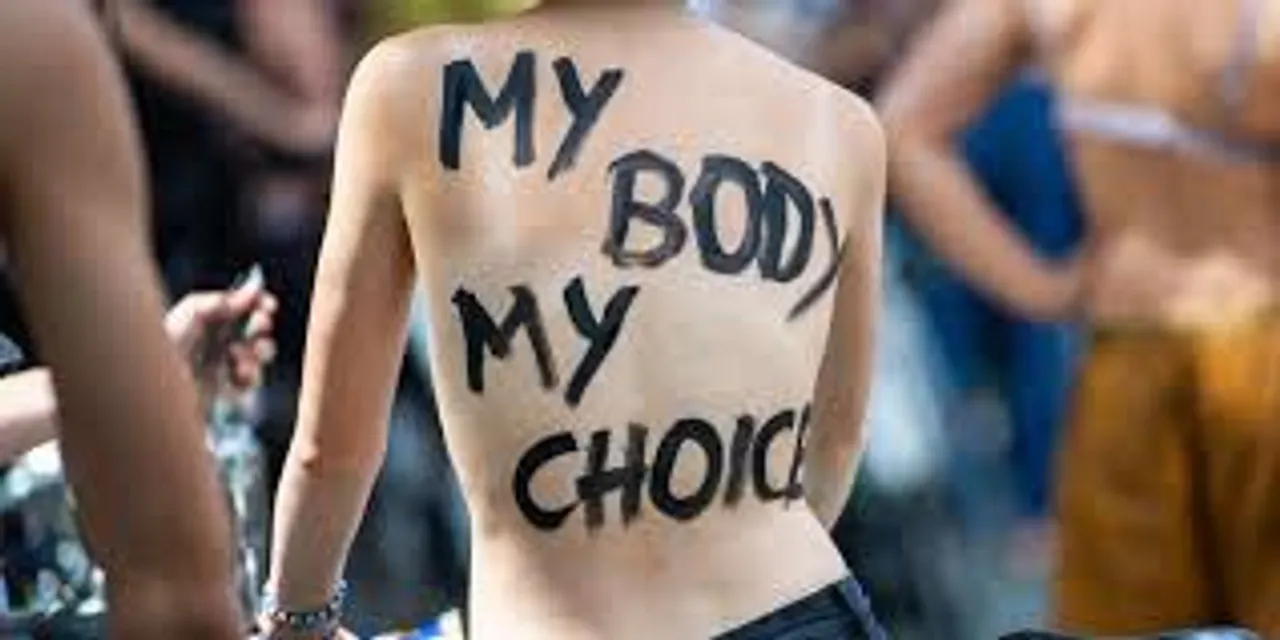 Residents and summer visitors of Aurillac, a charming town in southern France have united in support of a woman who is facing legal action after strolling through its streets topless, sparking a debate about the right to bare skin.
What Happened?
The woman, identified as Marina, has been charged by the police with sexual exhibitionism. She, however, maintains that she walked shirtless in Aurillac, a town in the Cantal region, simply because of the scorching temperatures during the peak of the summer heatwave, emphasising that men also have the right to do so.
The incident occurred during Aurillac's annual street theatre festival, which attracts thousands of visitors each summer. Marina explained her decision to the local media, saying she was feeling "extremely hot" and wanted to do what "half the men" were doing that day by not wearing T-shirts. She was apprehended by the police after declining to cover up when asked.
Protests That Followed
After Marina's arrest, last Saturday, August 26, around a thousand people, including numerous women without tops, marched through the town to stand in solidarity with Marina. They held banners reading "Aurillac topless," and both men and women bared their chests, with "What difference?" written on their skin using marker pens.
While the Saturday demonstration initially began peacefully, it escalated when some protesters burned French flags in front of the town court, and a few even entered the court building and started a fire, authorities reported.
"Théâtre de rue" et et révolution.

Après la condamnation d'une personne topless
à Aurillac samedi, un millier de zelateurs de la révolution permanente peu habillés et mals lavés manifestent puis saccagent le tribunal de la ville.

Ce pays est il encore gouvernable ? pic.twitter.com/367PVLnJeq

— Charles Chauvin 🇫🇷 (@aliensraus) August 28, 2023
Calm was restored after addresses from Frederic Remy, the artistic director of Eclat, the organisation behind the street theatre festival, and Pierre Mathonier, the city's mayor affiliated with the socialist party. 
Mathonier expressed support for the woman's cause but expressed disappointment at the damage caused by some demonstrators. However, he condemned the "unacceptable" ransacking of the court, as it reflects poorly on the image of both the Republic and the festival.
France & It's Stance On 'Bare Chest'
In France, topless sunbathing on beaches is not legally regarded as sexual exhibitionism, although its popularity has waned in recent years. 
An incident occurred during the summer of 2020 when a group of women faced complaints for sunbathing topless on a beach, igniting a controversy. The episode took place on the shores of Sainte-Marie la Mer in southwestern France. On August 20, following complaints from a family with children who reportedly felt uncomfortable, the police approached three women and requested them to conceal their chests.
Following this, France's Interior Minister guaranteed that no individual would lose the right to sunbathe without a top.
#France's Interior Minister #GéraldDarmanin has defended topless sunbathing after police asked a group of women on a #Mediterranean Beach to cover up. pic.twitter.com/HY1947XOpO

— TheAfroNews-TAN (@TheAfroNews) August 26, 2020
---
Suggested Reading: Berlin Permits Women To Swim Topless Should They Choose To: How A Complaint Led To Decision?