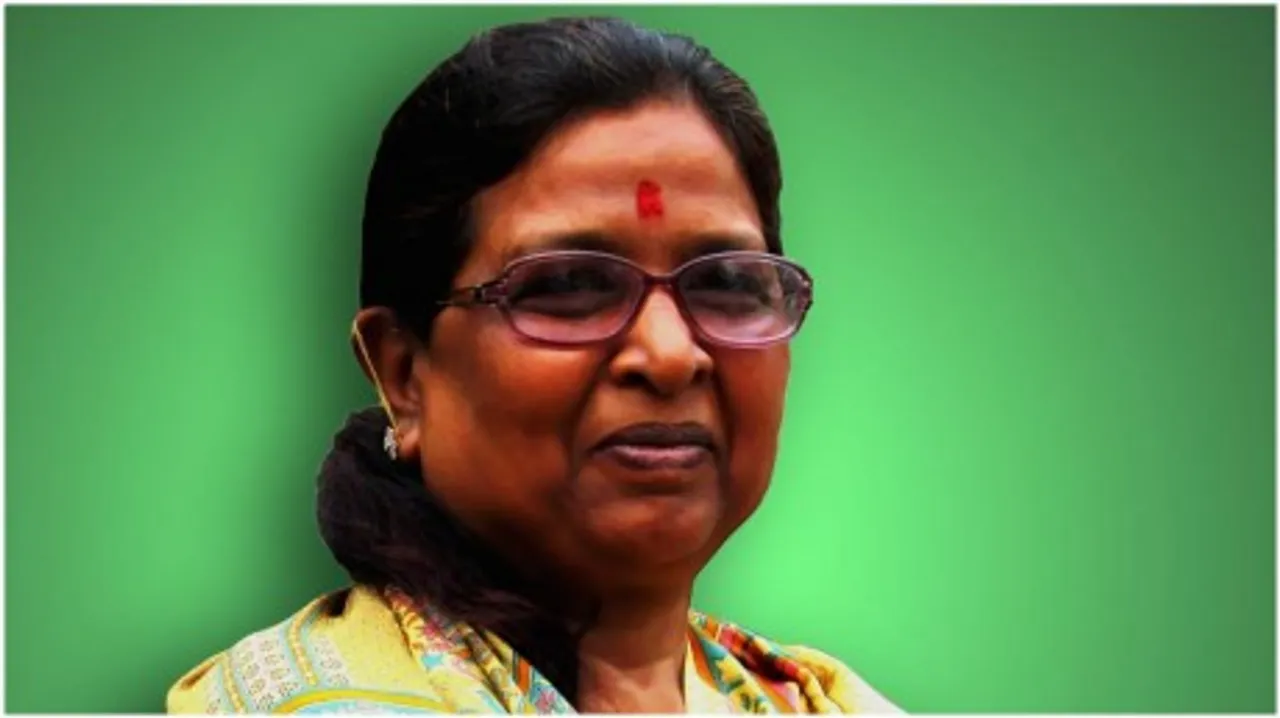 Renu Devi, a member of the Bharatiya Janata Party (BJP), recently became the Deputy Chief Minister of Bihar after the party, via its National Democratic Alliance (NDA), was elected to form a government in the state with Nitish Kumar as Chief Minister. Along with co-Deputy CM Tarkishore Prasad, Devi was sworn into her role on November 16, creating history as the first woman elected to the said office.
But it is not only on account of her gender that Devi's election is so significant to politics. The 62-year-old notably belongs to the Noniya (or Teli) caste of Bihar, counted among the Extremely Backward Castes (EBC) in the state. To see a doubly jeopardised individual - through caste and gender both - being elevated to a senior role in the ruling party is an empowering move. Does it indicate a positive turn of events in Indian politics where oppressed people will find larger space? How impactful a step is Devi's election in the fight for the upliftment of women and the de-powering of caste hierarchy?
Also Read: Bihar Elections: 5 Women-Centric Reforms By CM Nitish Kumar That Put Him In Favour Of Female Voters
Will Renu Devi's Election Pave The Way For Inclusive Politics?
Devi, a four-time MLA from Bettiah, is apparently known locally as a "lambi race ki ghodi," indicative of her longstanding presence in Bihar's political scenario. The low-profile but seasoned politician claimed she was not aware of her election to the Deputy CM post until she heard from well-wishers. "I heard about it from TV and from people who called to congratulate me... I will work in whatever role party bestows upon me," she said.
Devi's election to her new role is being touted by experts as the BJP's gainful attempt over a wider demographic since caste plays an important factor in Bihar politics. But does her election mean something more? How should one aggregate the presence of a backward caste woman in one of the highest offices in Bihar?
Tara Krishnaswamy, the founder of Shakti, a non-partisan women's collective that focuses on women leaders, tells us, "It certainly provides inspiration for women aspiring to get to the top and women from EBCs. Especially because she didn't get there through connections. She came up through electoral politics. People from these communities will feel hopeful that it's possible to work your way up the party ladder."
Does Devi's election signal a better representation of low-caste women in politics? Krishnaswamy feels this is a move in the right direction, but will need a lot more effort: "In terms of numbers we don't have too many women who have been elected. In terms of progress that women's representation is making, I don't think her appointment alone will change that. All such posts are almost always appointments based on various caste parameters, so hers is not unique. But the fact that a woman was able to get there is significant."
Also Read: Bihar Elections: Ace Shooter Shreyasi Singh Hits Bull's Eye, Secures BJP Win In Jamui
Should Differing Ideologies Stop Us From Cheering Renu Devi?
What of Devi's political ideologies? How much role will that play in putting her in favour with the public? Will clashing ideologies overshadow the significance of her becoming a Deputy CM? "If you're an aspiring young woman, you look at how various women have a place in politics. And a lot of politicians are even switching between parties now. To you and I the ideology may be important, but when it comes to political players, they don't think the hold is very important," Krishnaswamy says.
The general understanding then is that Devi's election as Deputy CM holds enough water by itself to be a landmark in Bihar politics, notwithstanding her political leanings. She has been associated with the RSS and BJP for donkey's years now, but to the general public in Bihar, do the intricacies of political discourse matter, as long as they're getting the promised welfare schemes and services? Moreover, should the reading-debating public allow ideology to override positive achievements?
Journalist Faye D' Souza in a previous conversation with us on women in politics, said, "The important part is for women to be recognised and treated as power sources. I would like to see more women in parliament from any party, and more women in positions of power. And not just in smaller, fluffy ministries but running important ministries."
Watch the full conversation here: 
&t=827s
Also Read: Director Anu Menon on Feminism and Why She Made 'Shakuntala Devi'
Tracing Ranu Devi's Political Journey
Devi started her career in politics as a social activist back in 1981, and joined the BJP in 1988 as a part of its 'Mahila Morcha' (women's wing). Her interest in politics was led by an inspiration from her mother who was associated with the Sangh Parivar. Hence her close association with Rashtriya Swayamsevak Sangh (RSS) since childhood. She contested her first election for the BJP in 1995 from the Nautan Assembly seat and lost. But that didn't hold her back.
In 1999, she became the head of the women's wing of the party in the Champaran region in Bihar and served as the wing's state head in 1993 as well as in 1996. She was also the Minister of Sports, Arts, and Culture in the Bihar State Government from 2005 to 2009. She became Vice President of the party in 2014.
Also Read: Women Can't Handle Work Pressure? Trump's Election Tweets Tell A Different Story
Krishna Raj, a 23-year-old journalist hailing from Patna, Bihar, tells us, "I remember visiting Ranu Devi's house several times when I was younger. I've seen her giving people food to people in her constituency out of her own money. She's very reserved and talks less, but supports women extensively. She has been a messiah for poor people in the state by making sure her welfare schemes reach the grassroots. She's a leader who has consistently maintained a low profile but has a strong organisational background."
A widowed mother of two, Devi has made a big political statement not just for herself but for women in politics after her win in the 2020 Bihar election.
Views expressed are the author's own.