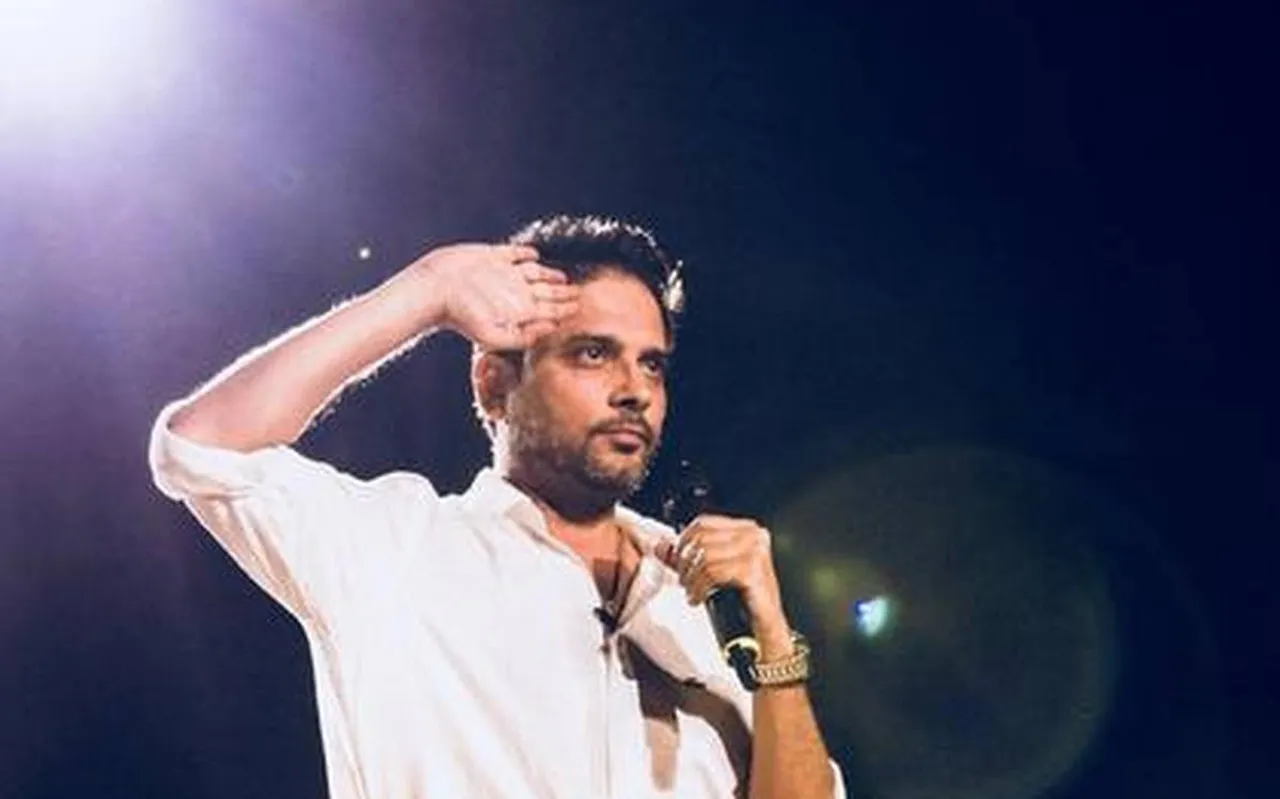 Who Is Sanjay Rajoura?  The comedian is a part of the trio Aisi Taisi Democracy. Recently, an Instagram account by the name of metoo_tara has accused him of sexual misconduct.
*Trigger Warning: This article contains graphic details about an alleged incidence of sexual abuse.
The MeToo account has chronicled incidents that took place between Tara (an alias) and Rajoura "mainly focusing on the time before I met him and what led to the meeting". The girl who is in her early 20s claimed that she met Rajoura on social media platform Facebook. She was impressed with him because of his "politically correct opinions" that she had heard him voice in a panel discussion earlier.
You can read the post here.
This is all we know about Sanjay Rajoura and the MeToo allegations so far:
Rajoura hails from Ghaziabad Uttar Pradesh and is part of the group Aisi Taisi Democracy who are mainly into political satire. The other members of the group are Varun Grover and Rahul Ram of Indian Ocean.
He worked in the software industry before picking up comedy.
In 2009 he first took the stage in an open mic event in Delhi after being encouraged by his friend and fellow comedian Abish Mathew.
The account description of the woman who has levelled the charges read, "I am Tara and this account is to share some of the experiences I have had with an individual. I want to be anonymous". The post was shared on September 23.
The girl has alleged that Rajoura wanted to record an sexually explicit video on his phone which she was not comfortable with. They settled on a "non-naked but intimate video" instead.
She further alleged him of coercing her into performing oral sex and forcing a cigarette into her mouth.
The girl also said in her post that it took her more than a few months to come to the "painful realization that what had happened between us was toxic, overpowering, and problematic."
Mini Mathur has responded to the Instagram post saying, "I'm so sorry you had to go through this debasing, horrible experience tara. I'm glad coming out with it is giving you some of your strength back. You may be helping so many others who cannot in blue the lines of consensual vs forced intimacy. More power to you and much love."
Sanjay Rajoura meanwhile took to Facebook and has responded to the allegation saying, "...Here in these posts are allegations that have no iota of truth. It's a work of complete fiction, and I have all the proof and evidences to counter this malicious post and will be happy to provide it to any fair investigation agency."
This is a developing story.