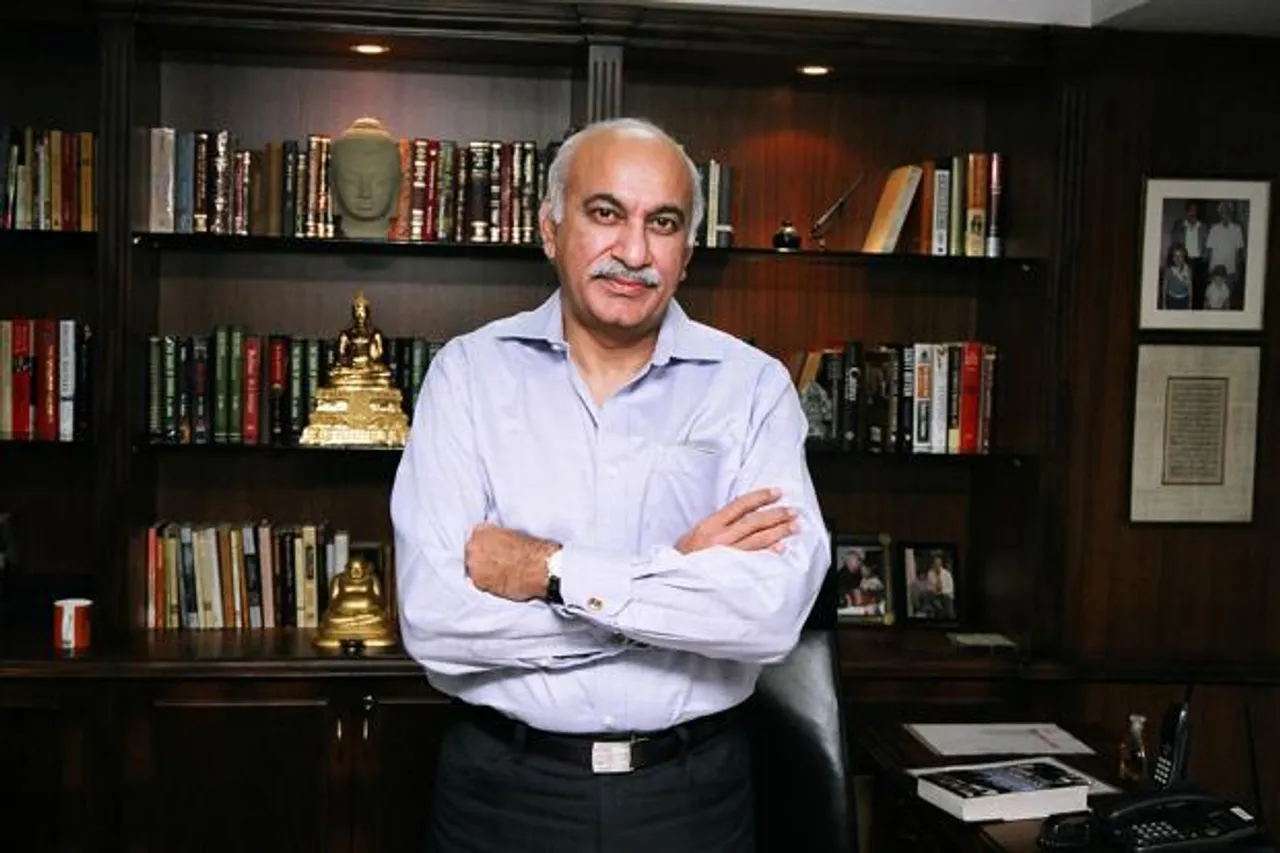 Reports surfacing of former Union Minister and journalist MJ Akbar returning to the newsroom have sent a ripple of concern on social media, with women journalists, activists and #MeToo survivors raising the alarm.
Akbar was among the most notable public personalities at the receiving end of sexual harassment accusations from multiple women journalists, primarily Priya Ramani, when the #MeToo movement first gained momentum in India in 2018. He had responded with a defamation lawsuit against Ramani, which she won earlier this year on February 17.
Now, a report by media watchdog Newslaundry published Wednesday claims Akbar has returned to journalism with Zee group's WION channel. The report states that though the channel hasn't yet announced his hiring, employees say the 70-year-old has been present at editorial meetings. There are "murmurs" among the staff who are "wary" of Akbar potentially joining the team.
"Disturbing": MJ Akbar's Reported Newsroom Comeback Invites Criticism
Citing journalist safety in offices and the lack of accountability from powerful men accused of harassment, women on Twitter are shocked at reports of Akbar's return to journalism. Here's what journalists, media outlet heads, celebrities and others have to say.
Reactions on social media from women:  
Creating a safe space for workers is a primary responsibility of any employer. Any workspace where MJ Akbar is present is not safe for women, especially young women.

— Pallavi Gogoi (@pgogoi) August 18, 2021
NPR's Pallavi Gogoi was among the women who levelled accusations against Akbar. For the Washington Post in 2018, Gogoi wrote Akbar raped her two decades ago. Akbar refuted claims of rape saying the relationship with Gogoi was consensual.
MJ Akbar back on WION.
That should pretty much explain WION to you.

— ranjona banerji 🇮🇳 (@ranjona) August 19, 2021
Let me give you a quick update of what happened since over 20 women named MJ Akbar as their assaulter - He pick and chose Priya Ramani, filed a defamation and LOST IT.

He is a KNOWN predator - what did MJA lose?
NOTHING.

— Chinmayi Sripaada (@Chinmayi) August 19, 2021
Imagine working with a known predator, accused by many (20) in your own fraternity of sexual harassment.
He had to resign from the Modi govt as the allegations were overwhelming. He even fought and lost a case against Priya Ramani.
#MJAkbar #Zee #MeToo https://t.co/itgqusgk85

— Gargi Rawat (@GargiRawat) August 19, 2021
MJ Akbar, the man accused of sexual harassment in a newsroom by MANY female journalists is back in a new newsroom?

Can't wrap my head around this.

What do we do about a society that places sexual predators back in positions of power instead of punishing them #MeTooIndia

— Zeba Warsi (@Zebaism) August 19, 2021
Why Women Are Angry: A Recap Of The High-Profile #MeToo Case
In many ways, the Ramani-Akbar case of #MeToo defamation was a defining one in India's mass push for women's safety, rights and equality. What were among the earliest and most daring allegations to emerge, Ramani raised concerns about Akbar and was backed by other women journalists - including UK's Ruth David, CNN's Majlie de Puy Kamp and Indian journalist Ghazala Wahab.
Ramani alleged Akbar harassed her in 1993 when she appeared for a job interview, a claim that Akbar refuted and was prompted by to file a defamation suit against her. Read about hearings in the case here. 
In February, Ramani was acquitted in the defamation case after a Delhi court pronounced an empowering order that read in favour of the #MeToo movement. Noting the effects of "sexual abuse," the judgment said even powerful men were capable of harassment and that survivors had the right to put forward grievances even after considerable time had passed.
Akbar has appealed against Ramani's acquittal and the matter is listed for January next year. Read here.
---
Priya Ramani in conversation with SheThePeople: