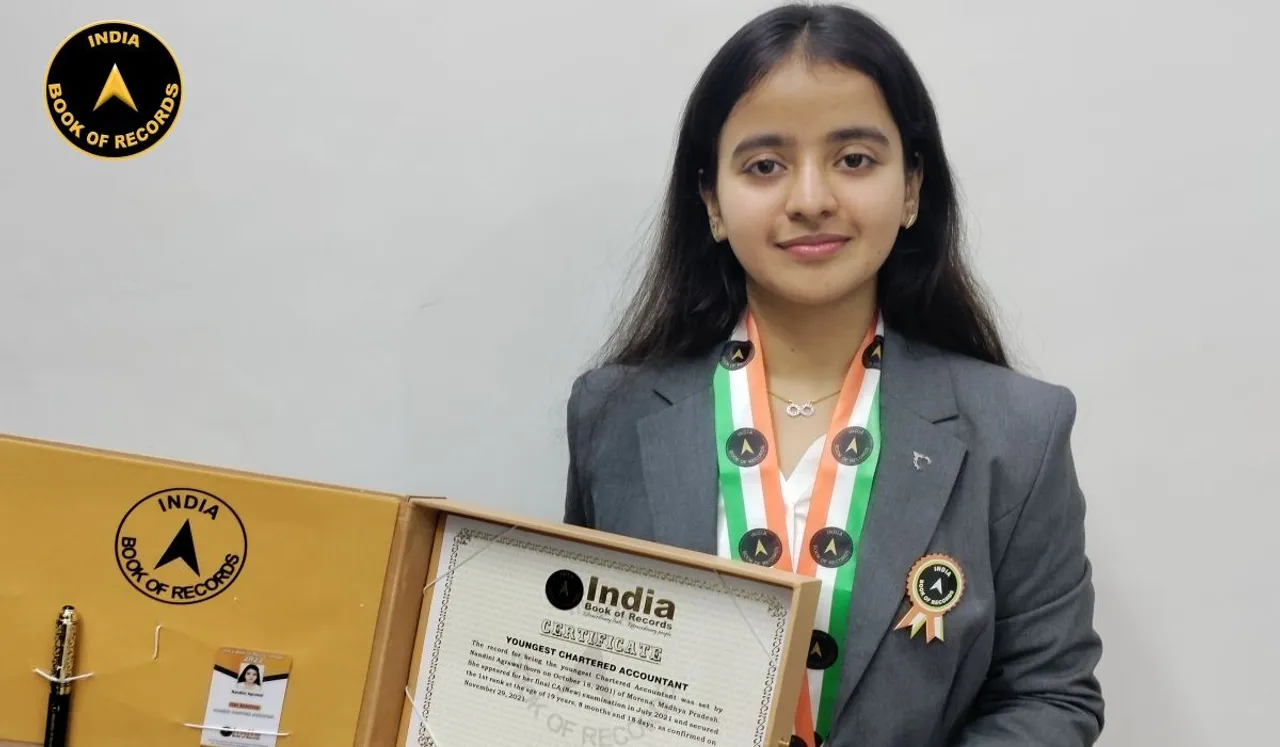 Nandini Agarwal was always moving forward at lightning speed. She jumped two classes in school, clearing her 10th-grade board exams at the age of 13 and her 12th-grade board exams at 15. She also became the proud recipient of a Guinness World Record at the age of 19.
Agarwal hails from Morena, a small city in Madhya Pradesh, and has been recognised by Guinness Records as the world's youngest female chartered accountant. She topped the country in the CA final examination. She was only 19 years old when she appeared for her final CA examination in July 2021. She secured the first rank at the age of 19 years, 8 months, and 18 days as of November 29, 2021.
Who Is Nandini Agarwal - Youngest Indian CA
Nandini Agarwal scored 614 for 800 (76.75%) in her chartered accounting final exam in 2021. She beat 83,000 candidates and bagged the No. 1 spot.
In an exclusive to the Times of India, Nandini recalled that a Guinness World Record holder visited her school when she was in class 11. It was from that moment that she dreamt of achieving a record that would be difficult to break. She set her mind on one of the most demanding CA exams.
While trying to find a place to do her internship, Agarwal faced a hard time securing an apprenticeship because "even small firms weren't ready to take her at the age of 16." She added that all these setbacks only made her stronger and more determined.
Agarwal revealed that she's had a great relationship with her brother, adding that he has played an important role in her success. She recalled him being her biggest cheerleader and support system.
Her brother Sachin, 21, ranked 18th in AIR in 2021 and secured 568 for 800. The siblings are alumni of Victor Convent School, where they topped the Morena district by securing 94.5% in class 12 in 2017. They both completed class 12 together, as Nandini has jumped two classes.
Her father, Naresh Chandra Gupta, is a tax practitioner, and her mother, Dimple Gupta, is a homemaker.
---
Suggested Reading: Chhattisgarh Teen Chandrakala Registers Guinness World Record: Swims For Eight Hours On The Go