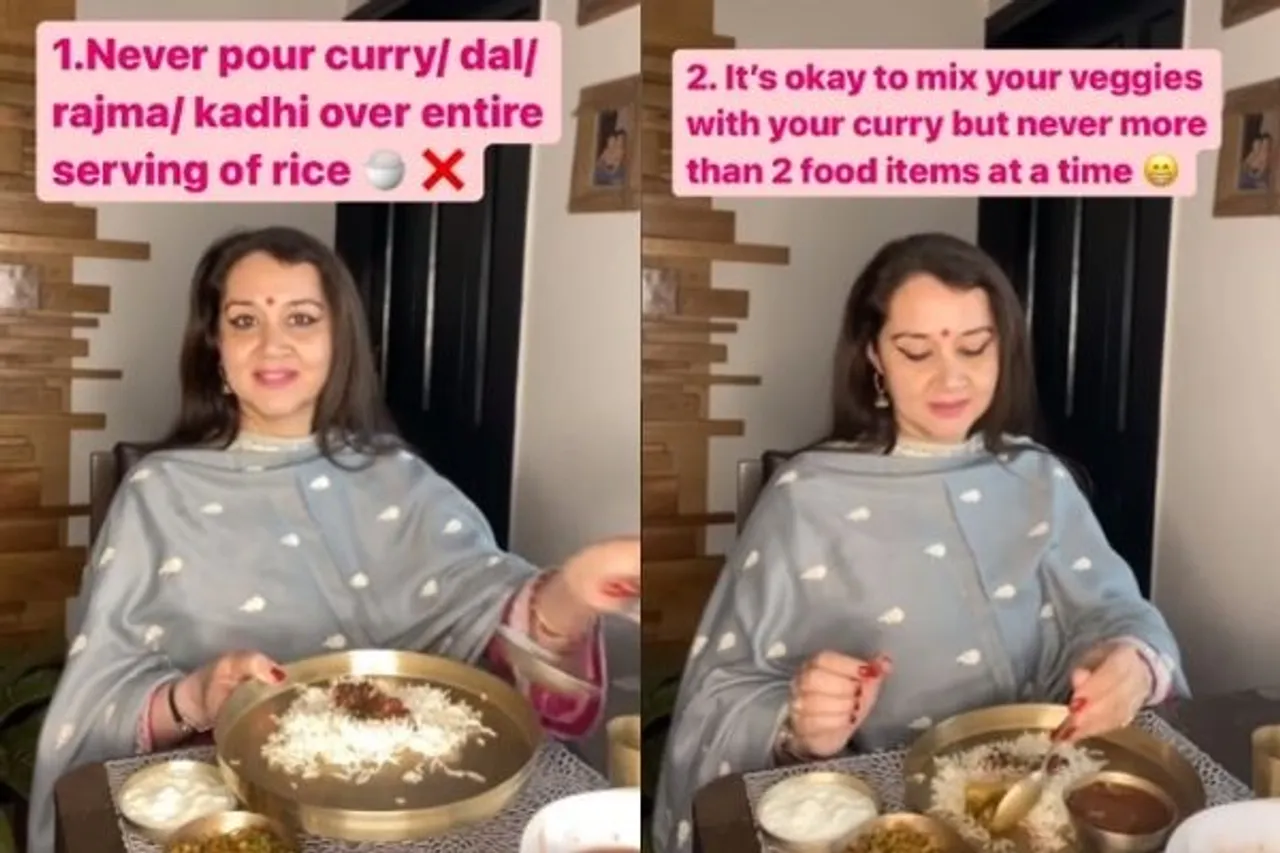 Who Is Manik Kaur: A video wherein an etiquette coach showing tips to eat Indian food properly has gone viral on internet. The video features Manik Kaur who can be seen sharing a two-part series of tips for eating Indian food. The second video was shared on Twitter and didn't go down well with netizens who called the video obnoxious and a sad reality of Western cultural imposition.
In the video shared on Instagram, Manik can be seen showing the viewers how to eat daal and rice by pouring a small amount of daal on the rice. She also shows how to eat rajma and sabzi and also curd.
The video was shared by Twitter user @itnamatsharma. "Dining etiquette and it's just the worst take ever. Anybody who says never pour your dal over chawal has a weird superiority complex for no reason. The same with people who look down on eating rice with their hands," read the caption. Here's the tweet. 
Who is Manik Kaur?
Manik Kaur is a coach and motivational speaker. "Behaviour | Etiquette | Grooming | Communication Skills | Mindful Living Be your Best Version "Inside and Out"✨", reads her Instagram bio. She has 202k followers on Instagram.
She regularly posts photos and videos revolving around social and business etiquettes.
As per her website, her work has been published in leading newspapers like Times of India, Ht City and other media platforms like FICCI and Sipping Thoughts.
She has worked with premium education institutions like The Doon School, Welham Girl's School & Welham Boy's School in Dehradun, Scindia School in Gwalior, ModernSchool in New Delhi, Pathways in Gurgaon in the capacity of an etiquette coach.
Her Linkedin Bio reads that she is an image consultant, soft skills trainer and is helping people become their best version.
---
Suggested Reading : Who Is Dar Gai ? Upcoming Film Gehraiyaan's Intimacy Coach
---