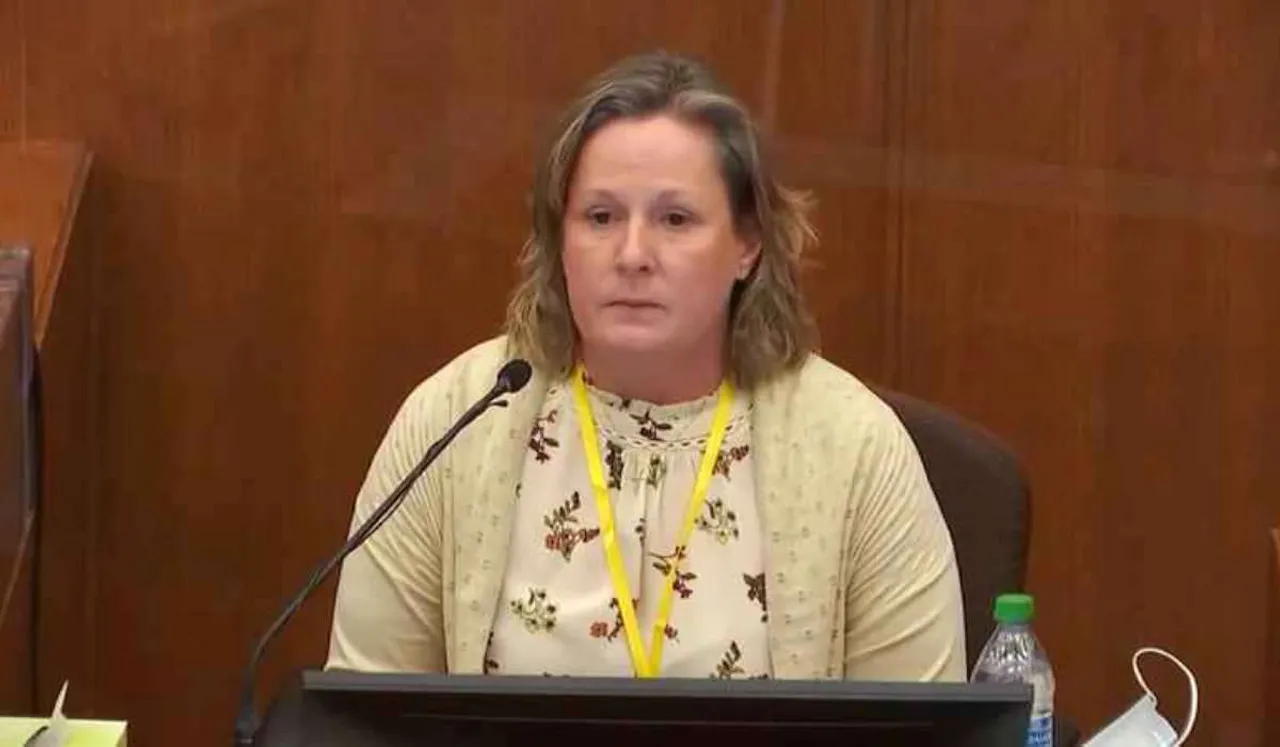 Who is Kimberly Potter: Eight months after 20-year-old Daunte Wright, a Black man, was fatally shot, Minnesota ex-police officer Kimberly Potter was charged with manslaughter Thursday. Potter, a white woman, is due to be sentenced early the next year. She was transferred to a correctional facility in the state following her conviction.
The judgment was pronounced in the same Minneapolis courtroom where months earlier former police officer Derek Chauvin was found guilty in the murder case of George Floyd.
In April this year, Wright was shot by Potter at a traffic stop in Brooklyn Center for an outstanding arrest warrant. Wright died with the police force claiming it was a tragic mistake on Potter's part to have reached for the gun when she meant to reach for her Taser. She resigned from her post at the Brooklyn Center Police Department and was arrested the same month.
Wright's death had sparked agitation against racism and excessive police action in the United States, issues that were ferociously being protested against under the Black Lives Matter movement since Floyd's death in May 2020.
---
Suggested Reading: Black Lives Matter Movement Nominated For Nobel Peace Prize
---
As per state records, Potter was licensed as a police officer in 1995, Minnesota, when she was 22 years old. She served on her police department's negotiation team and was a member of the Law Enforcement Memorial Association. At the time of her arrest in April, she was described by her peers as a "dedicated... good person." Read here.
In bodycam footage from April at the site of Wright's shooting played in court during her trial, Potter was heard saying, "I just shot him... I grabbed the wrong... gun... I'm going to go to prison," as quoted by Associated Press. 
Describing the emotions she felt the moment Potter was convicted, Wright's mother Katie Bryant told the media she yelped, "because it was built up in the anticipation of what was to come while we were waiting for the last days."
Potter has been charged with first-degree and second-degree manslaughter. The maximum penalty for the former is 15 years of imprisonment and for the latter, ten years. Owing to Potter's clean past criminal record, reports indicate the punishment in her case under the Minnesota law will likely be under ten years.