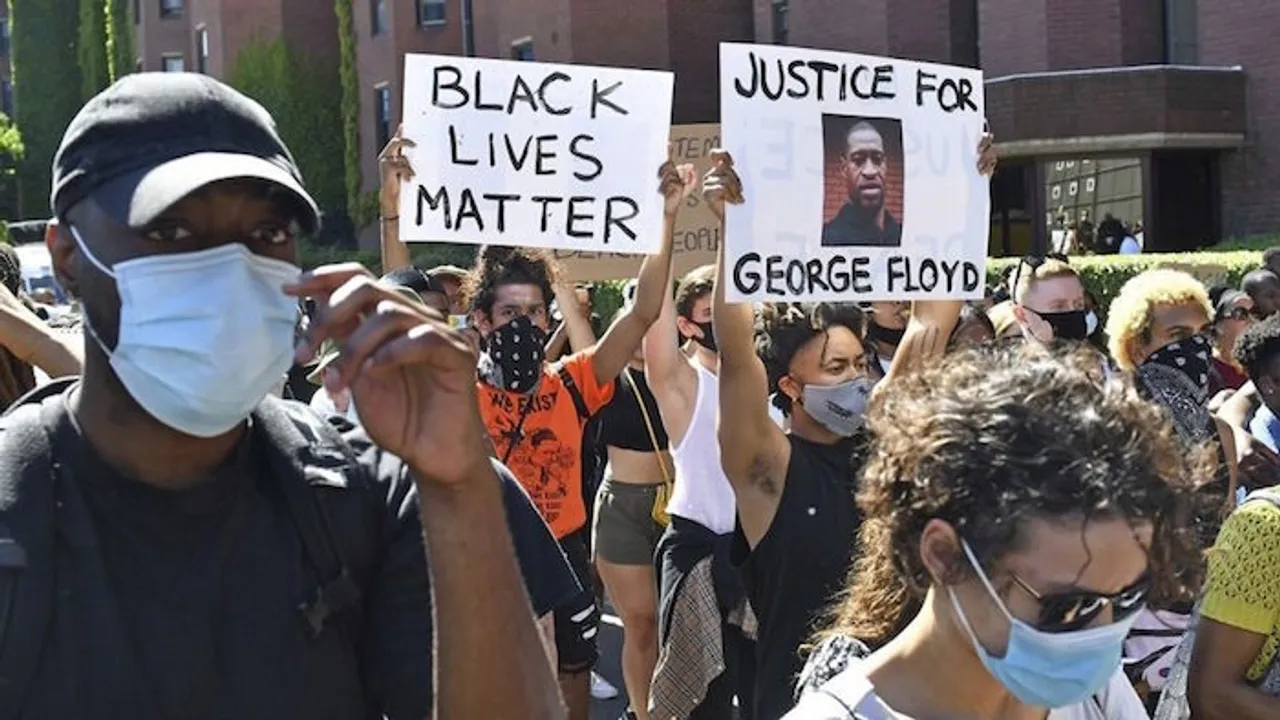 The Black Lives Matter movement, that spearheaded the clarion call for anti-racism in the United States last year, has earned a nomination in the race for the Nobel Peace Prize. The nomination, reportedly submitted by a Norwegian politician, recognises the force of BLM in leading conversation around equality not just in the US, but across the world. 
"Black Lives Matter has become a very important worldwide movement to fight racial injustice. They have had a tremendous achievement in raising global awareness and consciousness about racial injustice," Petter Eide, who made the nomination, was quoted saying in The Guardian.
Black Lives Matter Movement In Nobel Race 
The Black Lives Matter movement originally began in the US in 2013, after a man accused of killing a Black teen was acquitted. Supported by widespread street protests and the #BlackLivesMatter hashtag, BLM raged through the US when George Floyd, a Black man, died in police custody in May 2020. The incident, caught on camera, was cited as an instance of abject police brutality and extreme treatment of coloured persons. 
The protests had also notably imbibed a call for justice for Breonna Taylor, another Black adult, whose death came as gunshot wounds by police officers who entered her home. 
The full extent of BLM measured the entire length and breadth of oppression across communities, a quality upheld by many as evidence of the movement's relevance. 
Why Black Lives Matter Movement Has Been Nominated 
Eide, on the impact of protests, added, "they have been able to mobilise people from all groups of society, not just African-Americans, not just oppressed people, it has been a broad movement, in a way which has been different from their predecessors."
The Nobel Peace Prize winner is chosen every year by the Norwegian Nobel Committee appointed by the Norway Parliament. Nominations can be sent by dignitaries across the world. Deadline closes Sunday. The winner for 2021 will be announced in October.