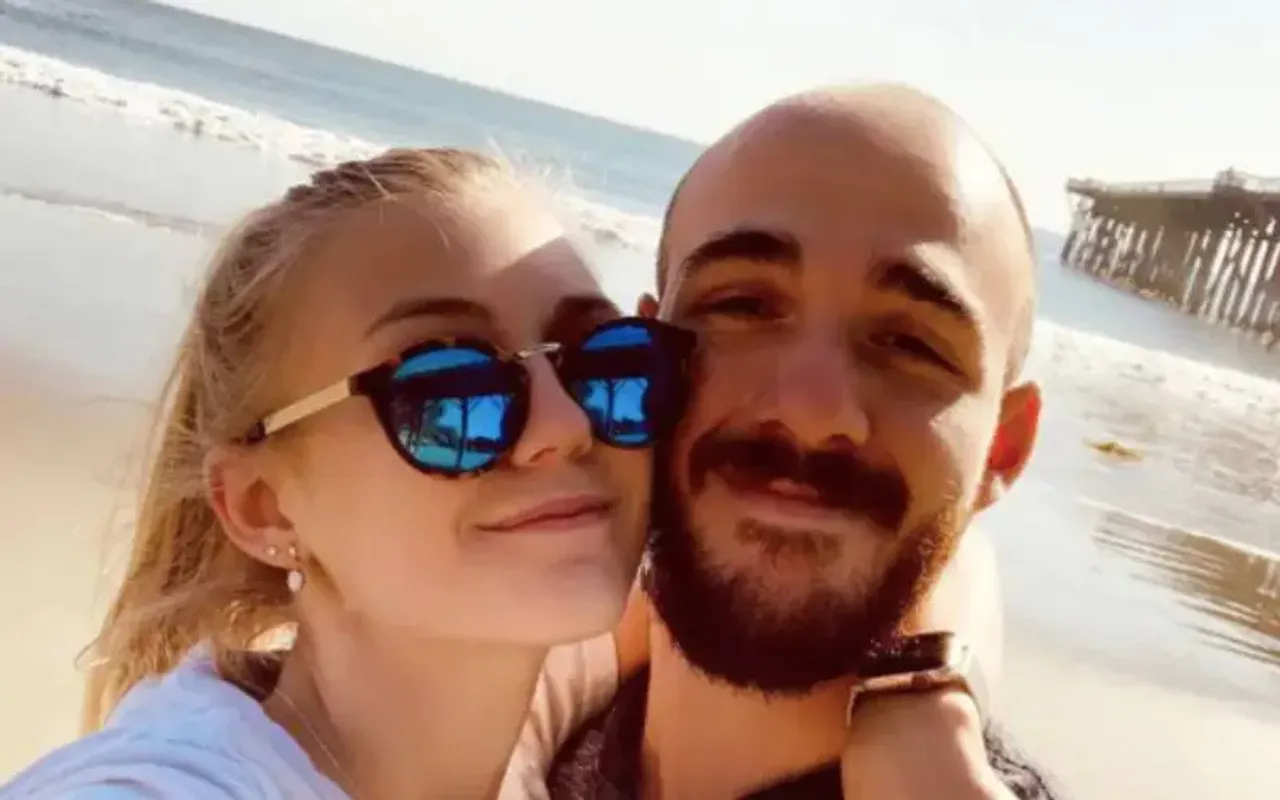 Who is Brian Laundrie: In the double missing Youtubers' case taking the United States by storm, law enforcement officers over the weekend said they possibly found the body of one in the pair. Remains "consistent" with the description of 22-year-old Gabby Petito were found in Grand Teton National Park in Wyoming, police said. An autopsy later this week will confirm the identity of the deceased. Her fiancé Brian Laundrie, a "person of interest" in her disappearance case, is also missing.
Laundrie, 23, and Petito set off from New York earlier this year in July for a cross-country trip in a Ford camper. According to the vlogs they were uploading on their popular social media channels, the duo was aiming to reach Oregon by October end. On September 1, however, Laundrie returned home to Florida alone. Petito's parents filed a missing person's complaint ten days later after not hearing from their daughter. Follow updates in the case.
Last week, Laundrie's parents reported him missing. They said they saw him last on Tuesday (September 14) when he allegedly left for a hiking trip at a reserve in the state. Officers from the Federal Bureau of Investigation (FBI) and police teams in North Port have deployed search parties in search of Laundrie in the area.
The North Port Police Department, FBI, and agency partners are currently conducting a search of the vast Carlton Reserve for Brian Laundrie. His family says they believe he entered the area earlier this week. More details when available. pic.twitter.com/I5x7DvQ3Jt

— North Port Police (@NorthPortPolice) September 18, 2021
After human remains were found in Wyoming, police spokespersons said in a news conference Petito's family has been informed, although forensic analysis is yet to confirm identification. Petito's parents in a statement have claimed Laundrie is not missing, but has gone into "hiding."
Know Who Is Brian Laundrie: Youtuber In The Spotlight After Missing Girlfriend
A Long Island native, Laundrie met Petito in high school and the two were engaged to be married. Their social media channel showed the two on their trip across the US, with picturesque scenery in the backdrop and adventure activities they were doing. As per reports, police in Utah were intimated of a domestic dispute between Petito and Laundrie on the side of a road in Moab.
Petito, admittedly in the middle of mental health disturbances as captured by police bodycam footage, allegedly hit Laundrie. Officers restrained her, no case was filed and Laundrie was set up in a hotel for the night. Petito informed her mother via Facetime on August 24 that she was near Grand Teton park and was headed for Yellowstone. That was the last her mother said she saw of her. Full details here.
A TikTok influencer named Miranda Baker claims she encountered Laundrie near Grand Teton on August 29. He was supposedly hitchhiking alone and alleged he had been camping solo for a few days while Petito worked on their social media back at the Ford van.
Laundrie, since returning alone on September 1, refused to speak with investigators during interrogation and police say there is "enormous" pressure on him to answer their questions when he is found. His family called Petito's disappearance "heartbreaking" in a statement.
Laundrie's last Instagram post was made August 14 from Moab, with a bunch of solo photos of him and a caption that spoke of environmental conservation. He described himself as a "nature enthusiast" online and ran the channel Nomadic Statik with Petito.
Image: Gabby Petito / Instagram
---
Trending now: