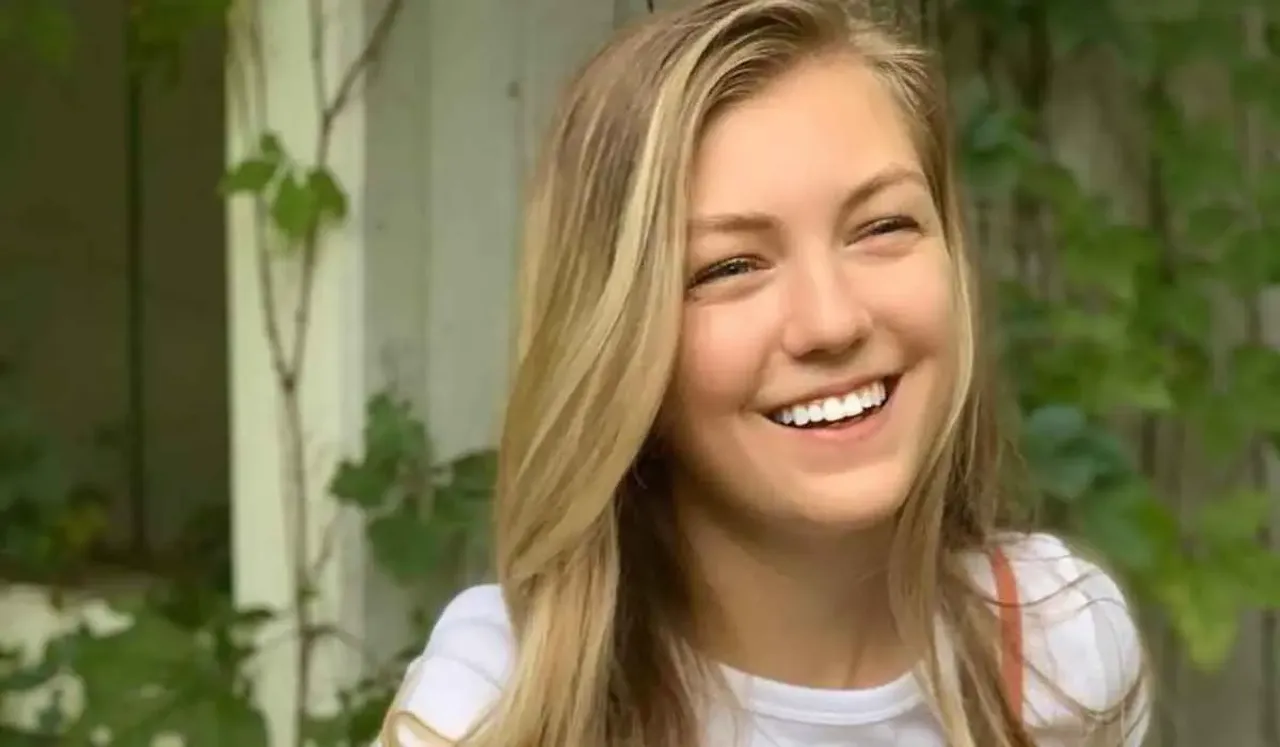 Gabby Petito body: Police on Monday said they have found a body "consistent" with missing 22-year-old YouTuber Gabby Petito in a remote area of a national park in Wyoming, United States according to reports. Officials from the Federal Bureau of Investigation (FBI) relayed to the media that a cause of death has not been ascertained. An autopsy on the remains will be conducted this week.
Petito, famous on social media for her vlogging channel 'Nomadic Statik,' was reported missing while on a cross-country trip with her fiance Brian Laundrie. They had set off from New York in July this year on a four-month trip around the US and were documenting their travels online. Reports suggest she had last reached Grand Teton National Park in Wyoming before her whereabouts became unknown to her parents in late August.
An official confirmation is yet to be given identifying Petito. Police search is on, meanwhile, for Laundrie who as per latest reports has disappeared. He is a person of interest in the case. More here.
Her father, post news of the discovery of human remains in Wyoming, spoke about how Petito "touched the world." See below: 
💔#GABBYPETITO she touched the world. pic.twitter.com/DukH7UCTPo

— joseph petito (@josephpetito) September 19, 2021
Gabby Petito Body Found? A Roundup Of The Case And Key Incidents
A missing person's case was registered for Petito on September 11 by her parents, Joseph and Nichole. This came eleven days after Laundrie, on September 1, returned to Florida alone, in the Ford camper van the duo had been on the road in. Petito's parents put out a public appeal for the search of their young daughter.
The BBC reports that on August 12, police in Utah intervened in an incident of possible domestic violence involving Petito and Laundrie at a roadside in Moab. The couple claimed certain emotional strains, with bodycam footage reportedly showing Petito in a disturbed state citing mental health issues.
In the final days that Petito's family saw her, she said she was in Grand Teton National Park on August 24 and heading for Yellowstone national park during a Facetime call with her mother, as claimed by the latter on social media. Though that was the last she saw her, Petito's mother says she was receiving texts from her daughter's number till August 30 but has cast doubts on their authenticity, according to local reports from Wyoming.
Where is Brian Laundrie? 
During police interrogations in Petito's missing case, Laundrie reportedly refused to speak and lawyered up.
23-year-old Laundrie went missing last week, as per police. His parents said they last saw him September 14 when he said he was going for a hike near Carlton Reserve, Florida, ABC News reports. North Port police and FBI agents have sent out search parties for Laundrie.
As per a statement from Petito's family, "Brian is not missing. He is hiding."
Social media users are highly intrigued by the case, with fans of the couple and other netizens sleuthing for clues on their profiles. Trends of 'Where's Gabby' and 'Find Gabby' are taking online platforms by storm, as are theories of what happened to her.
Further intensifying the mystery shrouding Petito's case, a TikTok influencer Miranda Baker has claimed in videos she met Laundrie hitchhiking alone near Grand Teton on August 29. She alleges he told her Petito was back at their van working on their vlogging platforms and that he had been camping out alone for some days.
---
Trending now: 
&t=1054s