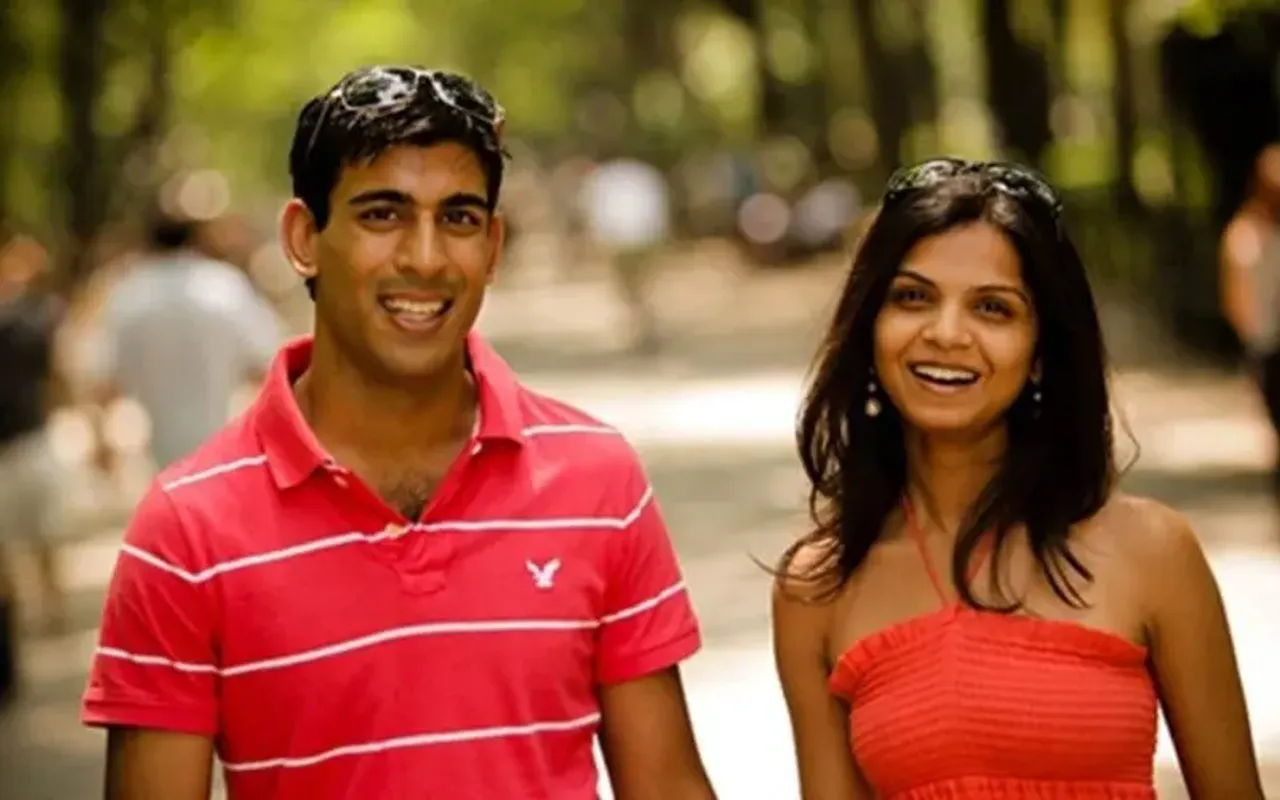 Who is Akshata Murty: She is a prominent figure in both India and the United Kingdom owing to her high-profile family. Akshata Murthy is the daughter of Infosys-founder billionaire Narayana Murthy and engineer Sudha Murty; she is also the wife of top Indian-origin British politician Rishi Sunak who is currently plastered on global headlines for being elected as Britain's first Prime Minister of colour.
The former Treasury chief now faces the task of stabilising the party and country at a time of economic and political turbulence.
57-year-old Johnson was caught in a scandal over hosting a "bring your own booze" party at his Downing Street residence with a crowd of invitees during the COVID-19 lockdown during Christmas 2020. Though he apologised and admitted to his presence at the party in breach of protocol, Johnson had to reportedly face political pressure to step down as PM.
Johnson's exit set the ball rolling on a historic change in leadership with Indian-origin Sunak holding the top post in the UK. Sunak, whose distance from the Johnson scandal has been keenly marked by local media and commentators, served as the Chancellor of the Exchequer in Britain. The high-ranking post he holds since February 2020 is the third in ministerial command in the country, behind only the Prime Minister and their deputy.
With Sunak in the spotlight, Murty is in it too. People are criticising Akshata for bringing out tea for journalists waiting outside the couple's luxury apartment in expensive mugs. "That woman has clearly never carried a tray before Or made a cup of tea Billionaires don't do anything without a massive ulterior motive. It wasn't cold or raining yesterday," a Twitter user wrote slamming her.
This would not be the first time she's in the spotlight.
---
Suggested Reading: Marital Rape: Why Are Indian Wives Still Denied The Power Of Consent?
---
Know Who Is Akshata Murty And Why She Is In Headlines
Born into a business family to parents who have been frontrunners of the Indian information technology sector, Akshata Murty first made it to headlines in December 2020 when reports identified her as being richer than the Queen of England. As per an article that appeared in The Guardian, Sunak reportedly failed to declare his huge family wealth, courtesy Murty whom he married in 2009, under the code of the UK's official register of ministers.
The exclusive estimated Murty's shares in her father's company Infosys to be worth £430 million, then roughly Rs 4200 crore, naming her as "one of the wealthiest women in Britain."
She attracted controversy around that time for holding a five percent share in International Market Management (IMM), a firm that used the controversial, but not illegal, route of funnelling investments through a letterbox company in Mauritius to reduce taxes paid in India.
As per her professional profile, Murty is the director of venture capital investment company Catamaran Ventures with which she has been associated since 2013. Founded by her father, it describes itself as a family office based out of Bangalore and London. She previously held top posts at UK-based companies New & Lingwood and Digme Fitness.
Murty is the sole daughter of Narayana Murthy and Sudha Murty. Akshata Murty has a brother named Rohan, who is the founder of tech establishment Soroco.
Does Rishi Sunak help his wife with household chores?
In a recent interview, when asked, Sunak said he supported his wife with chores and household work. 'You should get my wife here. I have a very OCD approach to dishwashers, which she'll tell you.'
Sunak adds, 'There's a way to optimise how much stuff you can get in a dishwasher. My dad had it, I have it. I take great pride in that. There's a particular way I like beds to be made and things like that.'
Rishi Sunak for PM?
As the leader of the governing party, Sunak will take over as Prime Minister from Liz Truss, who quit last week after 45 tumultuous days in office. Earlier last month, Sunak ran for Britain's top job and lost. Now he has another shot — and the chance to say "I told you so."
In his first address to the people after being named Prime Minister, Sunak said it was the "Greatest privilege of my life...Will work day in and out to deliver".
Sunak's Political Career
Sunak is a former banker and hedge fund manager. He was elected to the British Parliament in 2015 and was catapulted into the role of Chancellor in February 2020 when his predecessor Sajid Javid quit after losing a power struggle. Since then he has been in the public eye constantly.
Sunak's Family
Sunak was born on 12 May 1980 in Southampton to Indian parents Yashvir and Usha Sunak. He is the eldest of three siblings. His father Yashvir was born in Kenya and his mother Usha was born in Tanzania.