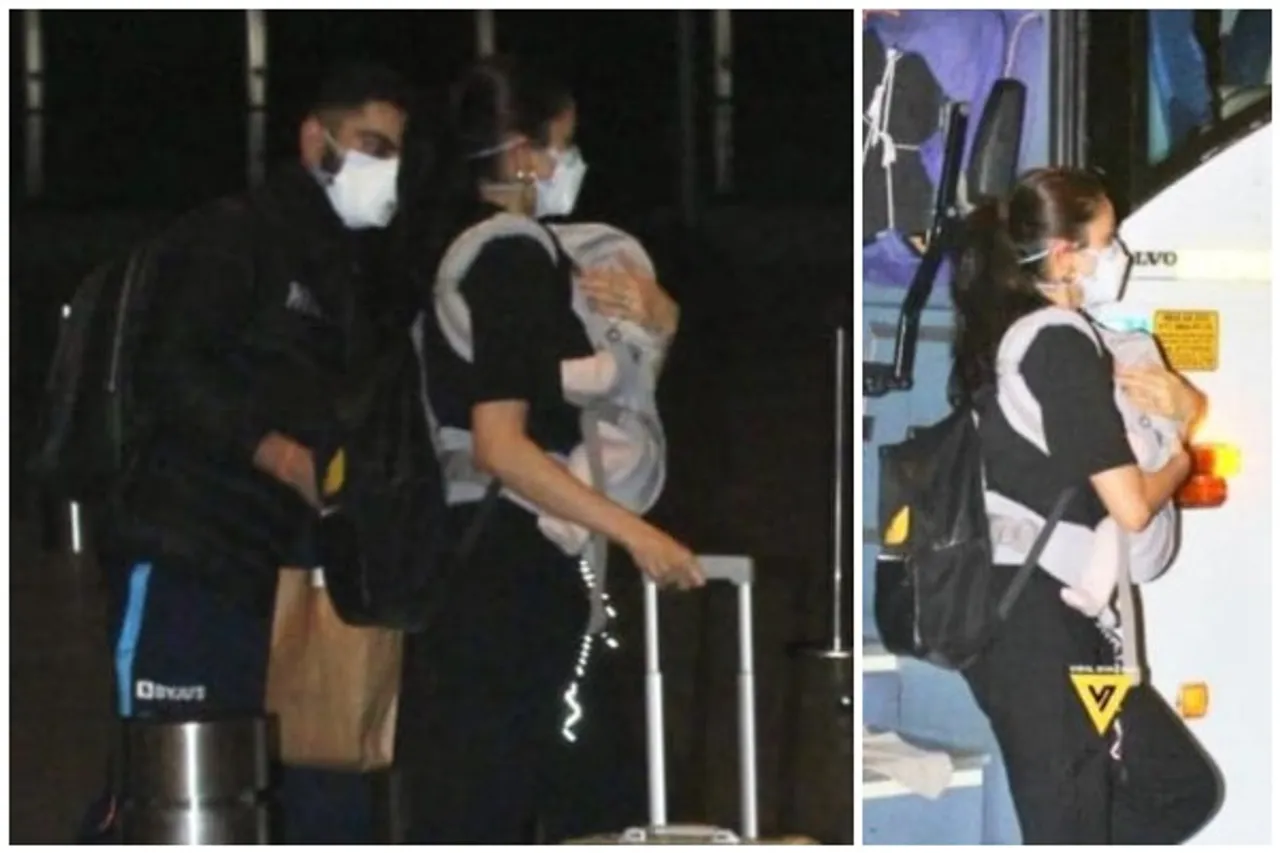 Virat Kohli Daughter Rape Threat Row: Every time the Indian cricket team loses a match, the players of the team are subjected to harsh criticism. The experts of the game monitoring from outside the field give their commentary, veteran cricketers point out weaknesses and the harshest blow comes from the fans of the sport. Recently, the fans who claim to love the sport have gone one step ahead as now the family members of the players get targeted.
It is almost hard to imagine the mentality of the Twitter user named @Criccrazyygirl who posted a tweet threatening to rape Indian team skipper Virat Kohli and actor Anushka Sharma's daughter. It has only been nine months since Vamika Kohli was born to the couple. As of November 1, 2021 evening, the tweet stands deleted. It is not yet confirmed who is operating the said social media account, as per reports. Many social media users have circulated the screenshot of the tweet. The harrowing reaction of the troll came after India lost a match against New Zealand on Sunday.
Before his daughter, Kohli's teammate Mohammed Shami had also been trolled for just being Muslim. Kohli came in support of Shami and called out the social media users attacking him. This had come after India lost a T20 World cup match against Pakistan by 10-wickets.
Earlier, a similar threat was passed to Mahendra Singh Dhoni's daughter Ziva who is just five years old. Trolls had threatened to rape Dhoni's daughter during IPL in October last year. According to reports, the man who sent the threat to Dhoni's wife Sakshi Dhoni's account was a resident of Namna Kapaya village in Kutch district.
The growing trend of toxic fandom and brutal trolling of cricketers and their family members on social media has no doubt taken a dangerous turn. When a sport brings a group as big as a country together to cheer for the individuals playing for the team, it also faces limitless abuse and disrespect. If losing a match makes a player's daughter face such hatred and abuse one can only imagine the state of women in this country.
Views expressed are the author's own. 
---
Suggested Reading: 
Anurag Kashyap's Daughter Aaliyah Kashyap Receives Rape Threats For Lingerie Photos
Journalist Rohini Singh Gets Rape Threats, Udaipur Police Take Action
Dhoni's 5-Year-Old Daughter Gets Rape Threats after CSK lose to KKR
---
Watch Trending Video Now: