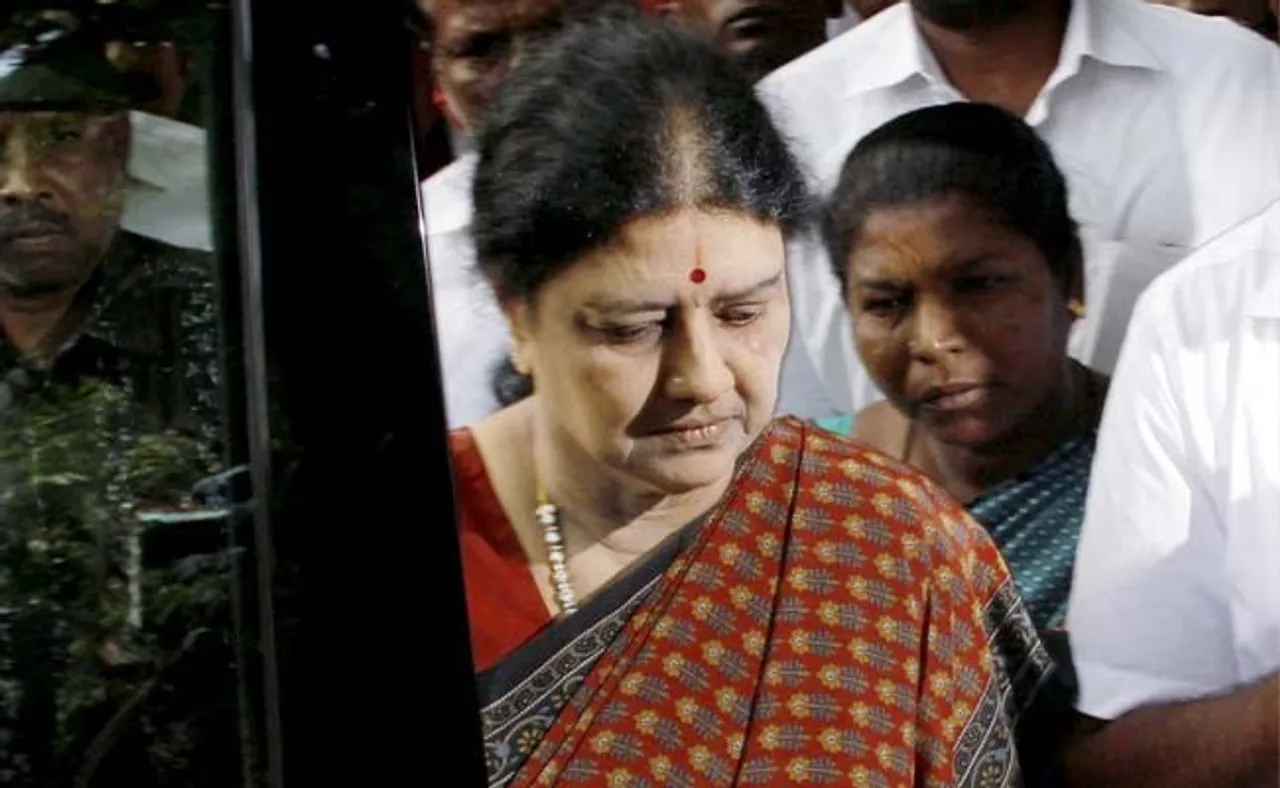 V K Sasikala A Timeline: Expelled AIADMK leader and former Tamil Nadu CM Jayalalithaa's confidante, VK Sasikala was released from jail in Jan 2021 after completing a four-year sentence in disproportionate assets case. She was then admitted to Victoria Hospital, Bengaluru for treatment of COVID-19. In March 2021, she announced that she will be quitting politics. But she is reportedly soon to make a comeback.
V K Sasikala A Timeline: Here is a look at VK Sasikala's political journey post-release
In February 2021, days after her release, the politician said that she will take part in active politics. She further added that she was a slave to her supporters and the people of Tamil Nadu but not bow down to attempts to oppress her. Read more on it here.
In March 2021, VK Sasikala announced that she will "stay away" from politics but pray for the "golden rule" of Amma. In a statement, she said, "I will stay away from politics and keep praying for my sister Puratchi Thalaivi (Jayalalithaa), whom I consider as God, and the Lord Almighty for the establishment of the golden rule of Amma."
She thanked the people of Tamil Nadu and added that she has never aimed for power or position. The politician confirmed that she will always work for the welfare of people. She urged the true supporters of Amma to work together and ensure that her "golden rule" continues.
She asked the AIADMK workers to work together and defeat the common enemy-"evil" DMK.
"Amma's cadres should work to defeat the evil DMK and ensure that Amma's golden rule comes back in Tamil Nadu," she said in her retirement statement.
Sasikala is now expected to make a comeback to active politics.
On Sunday, a voice clip of Sasikala hinting at her return to politics, went viral. The clip is said to be a recorded call between her and one of her party cadres. Reportedly, in the voice clip, she said that she will "definitely return" and promised to "sort out" the AIADMK, once the situation of the ongoing pandemic improves.
In the clip, she is heard saying, "I'll definitely return, don't worry. We will definitely sort out the party. Be brave. I will return once coronavirus comes to an end."