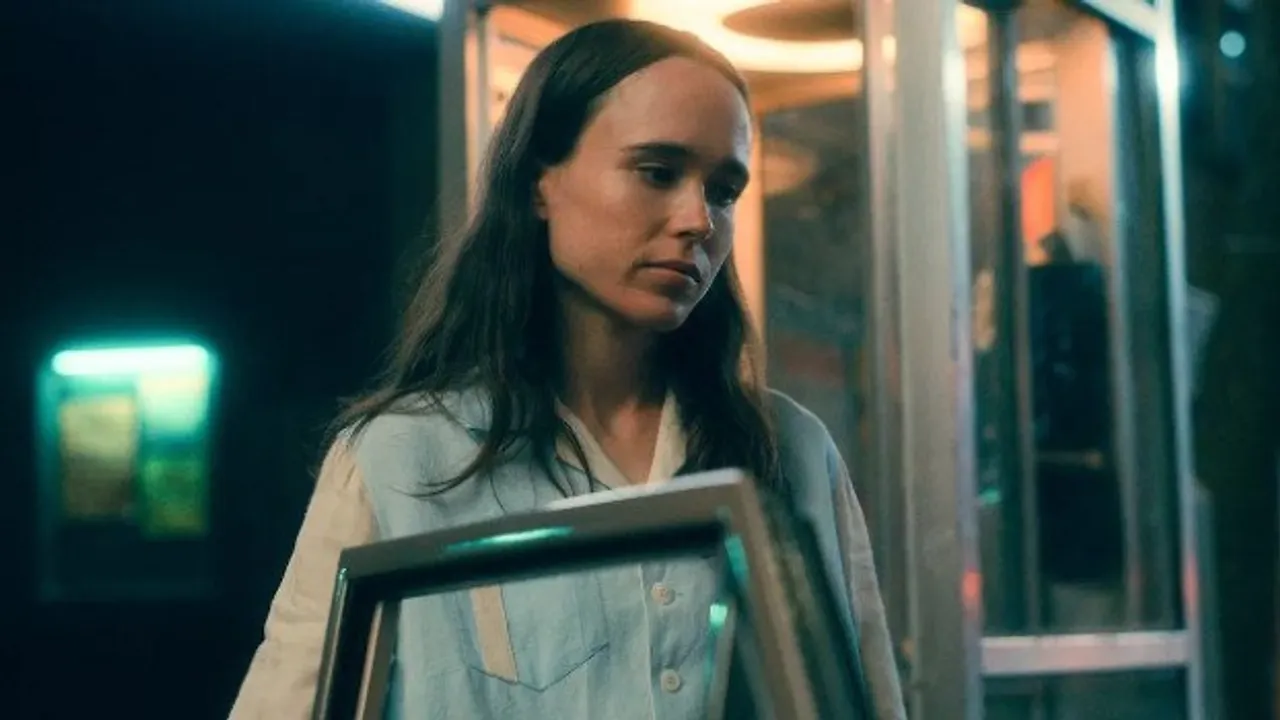 The Umbrella Academy star Elliot Page (formerly known as Ellen Page) has officially announced that he is transgender and non-binary. On Tuesday, the Oscar-nominated star of Juno, took to his Twiter account and informed followers saying, "Hi friends, I want to share with you that I am trans, my pronouns are he/they and my name is Elliot." He told followers that he changed his first name to Elliot.
Here's Elliot Page's post:
December 1, 2020
"I feel lucky to be writing this. To be here. To have arrived at this place in my life. I feel overwhelming gratitude for the incredible people who have supported me along this journey," said Elliot, who plays Vanya Hargreeves on Netflix's The Umbrella Academy.
Also Read: Alexis Sharkey Found Dead: 10 Things To Know About The Missing Instagram Influencer
Recently, Netflix had confirmed Elliot's return for the show's third Season and Variety has confirmed that the show won't make any changes to his character. He will continue to play a cisgender woman in the popular series The Umbrella Academy.
View this post on Instagram
"I can't begin to express how remarkable it feels to finally love who I am enough to pursue my authentic self. I've been endlessly inspired by so many in the trans community. Thank you for your courage, your generosity and ceaselessly working to make this world a more inclusive and compassionate place. I will offer whatever support I can and continue to strive for a more loving and equal society," wrote Elliot, 33, who was nominated for an Academy Award for playing a pregnant teenager in Juno (2007).
Elliot has also starred in several popular films such as sci-fi thriller Inception (2010) and X-Men series. He has produced and starred in films Tallulah and Freeheld. He originally came out as a lesbian in 2014. Since then, he has been advocating for the LGBTQ community. In 2017, he received a GLAAD Media Award nomination for his Gaycation documentary series, based on LGBTQ cultures around the world. "The truth is, despite feeling profoundly happy right now and knowing how much privilege I carry, I am also scared," he wrote in his essay, adding, "I'm scared of the invasiveness, the hate, the 'jokes,' and of violence."
 "To all the trans people who deal with harassment, self-loathing, abuse and the threat of violence: I see you, I love you and I will do everything I can to change this world for the better," wrote Elliot Page
Also Read: Camila Cabello Savours 'Blissful Moments' With Shawn Mendes; Says "Learned a Lot About Love"
Elliot's wife Emma Portner congratulated her partner on coming out as a transgender person and wrote, "I am so proud of Elliot Page." Taking to her Instagram, Portner said, "Trans, queer and non-binary people are a gift to this world. I also ask for patience & privacy but that you join me in the fervent support of trans life every single day. Elliot's existence is a gift in and of itself. Shine on sweet E. Love you so much."
 

View this post on Instagram

 
Feature Image Credit: superherohype.com