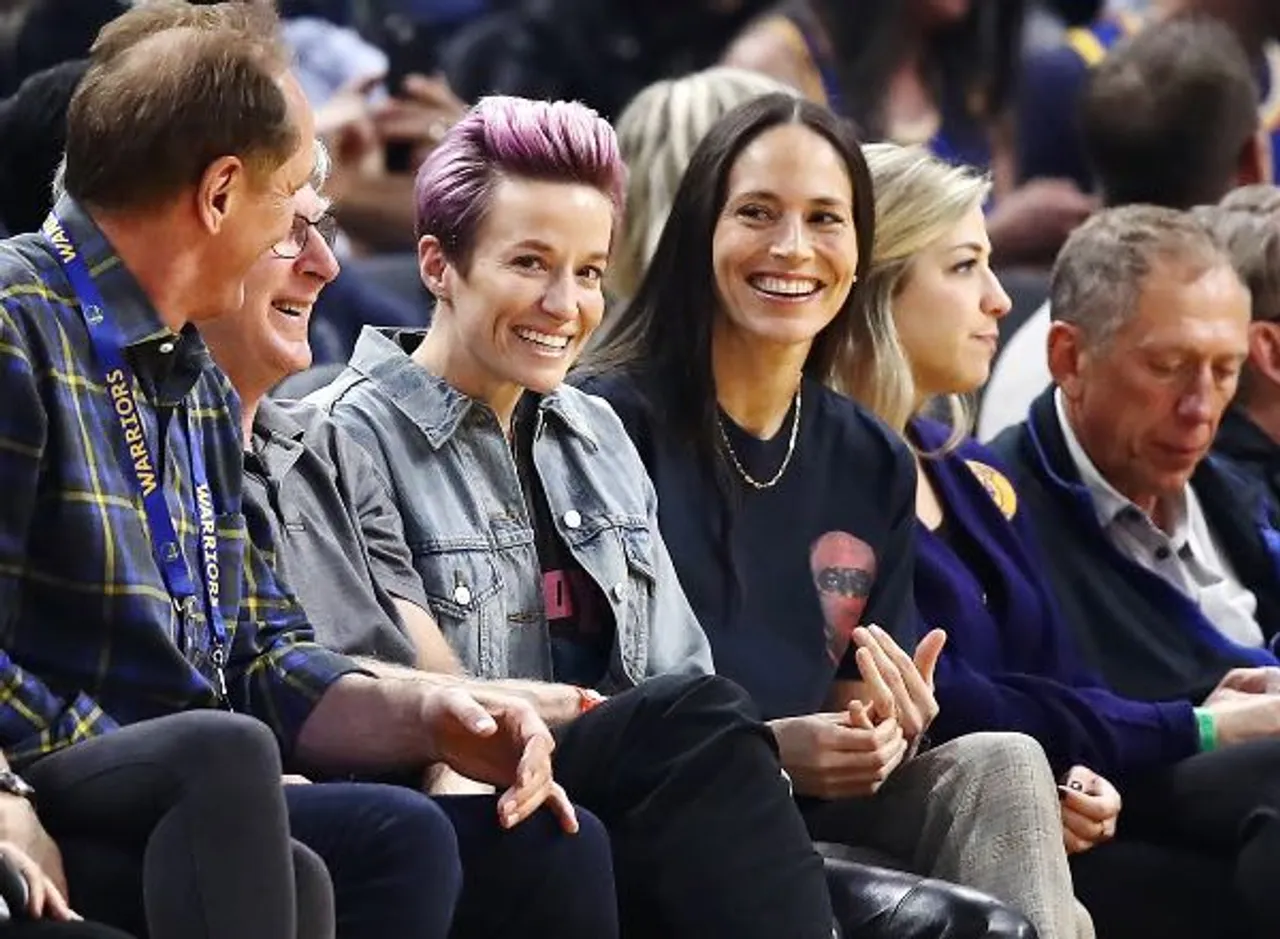 After four years of dating, athletes Sue Bird and Megan Rapinoe are now engaged. The couple announced their engagement Friday night. On Bird's Instagram, she posted a photo of Rapinoe kneeling and putting a ring on her finger.
Check out the photo here:
Sue Bird and Megan Rapinoe got engaged 💍

(via @S10Bird) pic.twitter.com/mhS0SBybhp

— Bleacher Report (@BleacherReport) October 30, 2020
The announcement came a few weeks after Bird's fourth Women's National Basketball Association championship win. She and Rapinoe have been dating since 2016. Football sensation and Ballon d'Or prize winner, Rapinoe, who was the co-captain of US Women's National Soccer Team (USWNT), is known for leading her squad to victory at the Women's World Cup held in France last year.
In 2019, the Sports Illustrated magazine also named Rapinoe as their Sportsperson of the Year. She also received FIFA Best Women Footballer of the Year award the same year and recently became the first USWNT (United States women's national soccer team) player to win the prestigious Ballon d'Or prize award. Megan Rapinoe is known for her strong opinions and as an advocate for gender equality in sports. She has been outspoken about LGBTQ and women's rights, spearheading a campaign to get pay equity for the US women's national soccer team.
💍 Ring Season 💍

Congrats to THE power couple on their engagement!!!@S10Bird @mPinoe #LoveWins pic.twitter.com/mYioo2JOeB

— Seattle Storm (@seattlestorm) October 30, 2020
Last year, after winning the Women's World Cup title, Rapinoe's net worth was placed at $2 million (£1.58m) according to Celebrity Net Worth.
She is now one of the most recognisable women athletes worldwide and has appeared in television and print advertisements for Vitamin Water in 2016, and also featured in a Nike commercial that same year with Cristiano Ronaldo. Rapinoe has also helped her team win an Olympic gold meal and two World Cup titles.
Also Read: Women Footballers Don't Have A Long History In India: Aditi Chauhan
A basketball pro, Bird, on the other hand, has been having a winning streak in 2020, leading Seattle Storm to the WNBA championship. A guard for the team, Bird has now won four championships since entering the league in 2002. She has four Olympic gold medals to her name.
Feature Image Credit: NBC