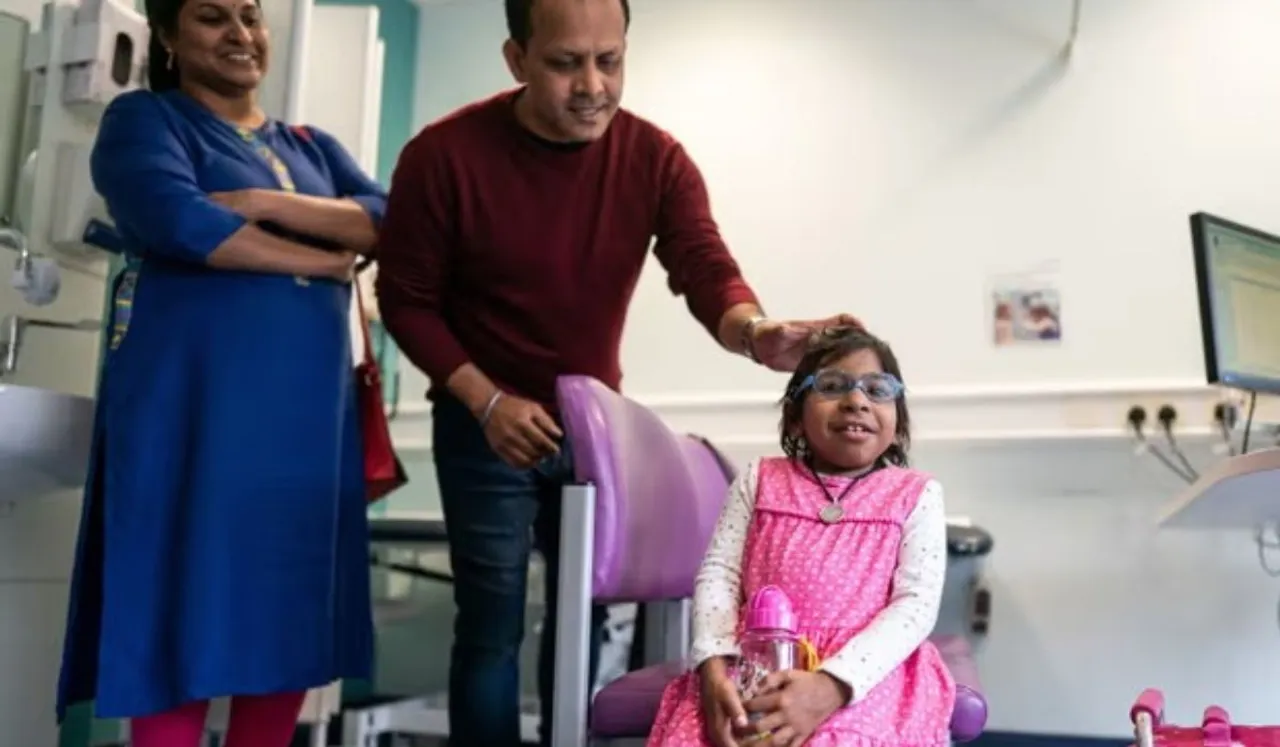 An eight-year-old girl's life has been saved from taking life-long drugs to stop her body from rejecting her kidney transplant, and the credits go to a UK-first treatment.
Aditi Shankar, the Indian-origin girl's immune system, was "reprogrammed" after a stem cell transplant, resulting in her body accepting a donor kidney as its own.
Since the bone marrow transplant and kidney came from the same donor—the little girl's mother—the new kidney is working without needing drugs that stop the body from rejecting donated organs.
UK Girl Gets Kidney Transplant Sans Lifelong Drugs
Usually, immunosuppressants provide vital function after surgery and work by dampening down the body's immune system. While it's usually something that needs to be taken for life, Aditi stopped taking the drugs a month after her surgery. The pioneering work by doctors at Great Ormond Street Hospital (Gosh) in London is to be praised. The child is now able to sing, swim, dance, or play on her trampoline.
She spent a significant part of her life in and out of the hospital while undergoing dialysis. She was referred to Gosh when she was about five years old, and the doctors discovered a rare genetic condition called Schimke immuno-osseous dysplasia, which affects the immune system and the kidney. Doctors are likely to find only one case for every three million children in the United Kingdom.
Aditi has to travel from her home in Greenford, north-west London, into central London for treatment at least three times a week.
In March 2021, her kidney functioning began failing drastically, but a kidney transplant wasn't possible because her immune system was very weak. The renal, immunology, and stem cell transplant teams at Gosh worked with international professionals and formulated a treatment plan.
Aditi was in the ICU for four weeks and had a bone marrow transplant along with dialysis 24 hours a day. In March 2021, Aditi was well enough for a kidney transplant.
After learning so much about the human body, the child has developed an interest in biology during her time at the hospital. Prof. Stephen Marks, who had been working at GOSH for over 25 years, said that she is the first person in the UK who has had a kidney transplant and does not require immunosuppressive medication after surgery.
He explained this was because Aditi's body was able to accept her mom's bone marrow, which meant her body saw her mom's kidney as being part of her.
He added that it was great to see her as an active 8-year-old child back in school and having an excellent quality of life in March 2021, when her future seemed scary.
It's been one year since the bone marrow transplant and six months since she had a kidney transplant. Now she no longer needs dialysis, has an excellent immune system, and her kidney transplant is performing the functions that her kidneys would have if they hadn't failed.
---
Suggested Reading: Israel Doctors Reattach Boy's Head To Neck After Bike Accident