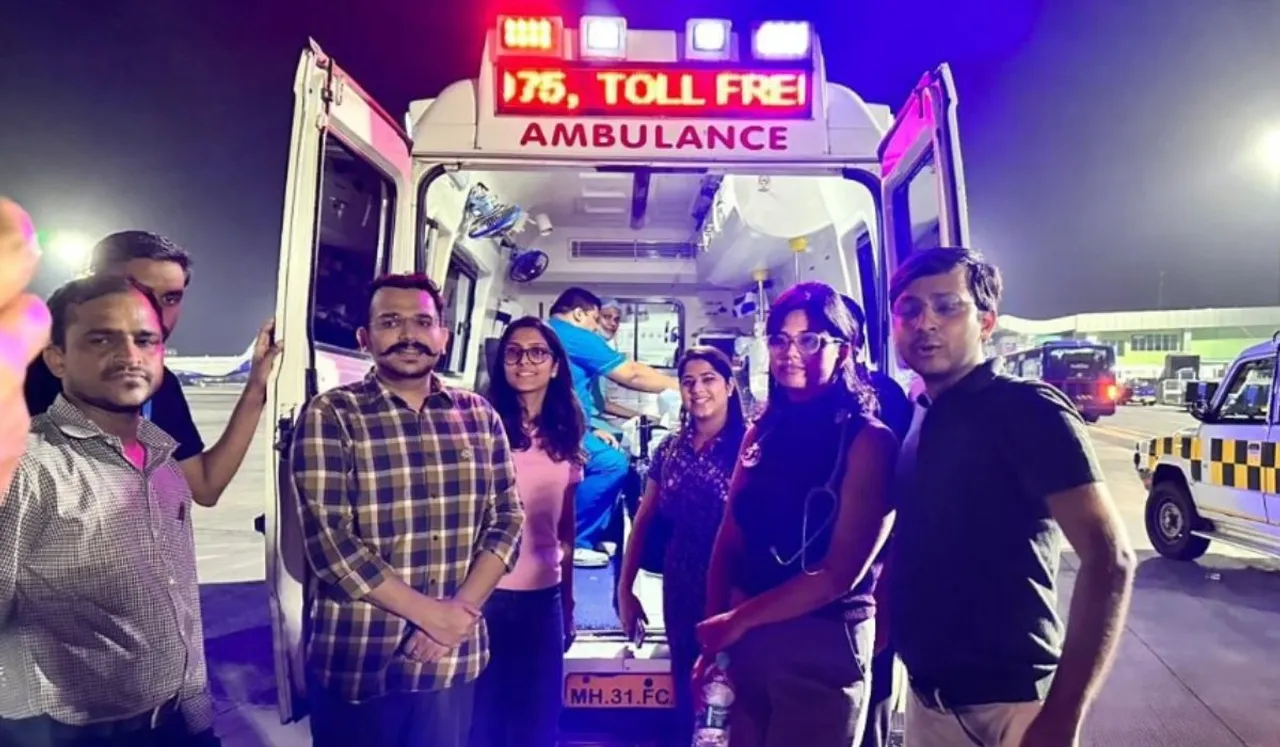 A two-year-old child who stopped breathing on a Vistara flight yesterday was miraculously revived to life by five AIIMS doctors.
Five doctors of the All India Institute of Medical Sciences (AIIMS) who were also travelling on the same flight saved the toddler's life after she stopped breathing shortly after the flight took off from Bengaluru en route to Delhi.
According to recent reports, the 14-month-old girl baby who was saved by the group of AIIMS doctors is now placed on a ventilator and on several life-saving drugs at a hospital in Nagpur, Maharashtra.
AIIMS Doctors Save 2 Year Old On Air
The group of doctors examined the child and immediately started treatment after the crew members made an emergency announcement.
The official X (formerly Twitter) handle of AIIMS shared images of the child and the doctors. The post explained that while returning from Bengaluru via Vistara Airline flight UK-814, the crew members made an emergency announcement about "a 2-year-old child who was operated on outside for intracardiac repair."
The doctors immediately examined the child and found the pulse to be absent and the extremities to be cold. The child wasn't breathing and had cyanosed lips and fingers. The doctors administered immediate CPR on the air with limited resources.
The flight was diverted due to emergency reasons and landed in Nagpur, where the doctors conducted the child's surgery. The official report added that the child's condition was now stable.
The AIIMS social media handle named the five doctors: Dr. Navdeep Kaur, Senior Anaesthesiologist; Dr. Damandeep Singh, Senior Cardiac Radiology; Dr. Rishab Jain, Ex-Senior AIIMS Radiology; Dr. Oishika, SR OBG; and Dr. Avichala Taxak, Senior Cardiac Radiology.
Four Doctors Save Women's Life On Air
Back in November 2022, four doctors saved the life of a 59-year-old woman who collapsed mid-air due to cardiac arrest. The woman, identified as Suman Agarwal, collapsed on an IndiGo flight from New Delhi to Patna. The woman developed chest pain about 35 minutes after the flight took off, and the crew members announced a medical emergency situation.
Four doctors, Dr. Abhishek Kumar Sinha, Dr. Nikita Shrivastava, Dr. Mallikarjun, and Dr. Atish, who were on the same flight, came forward and took charge of the medical emergency situation. After successfully performing a challenging procedure, the doctors saved the woman. She regained consciousness, and her condition stabilised before the flight landed in Patna.
---
Suggested Reading: Delhi AIIMS Doc Who Shared IVF Eggs Sans Consent Let Off With Warning