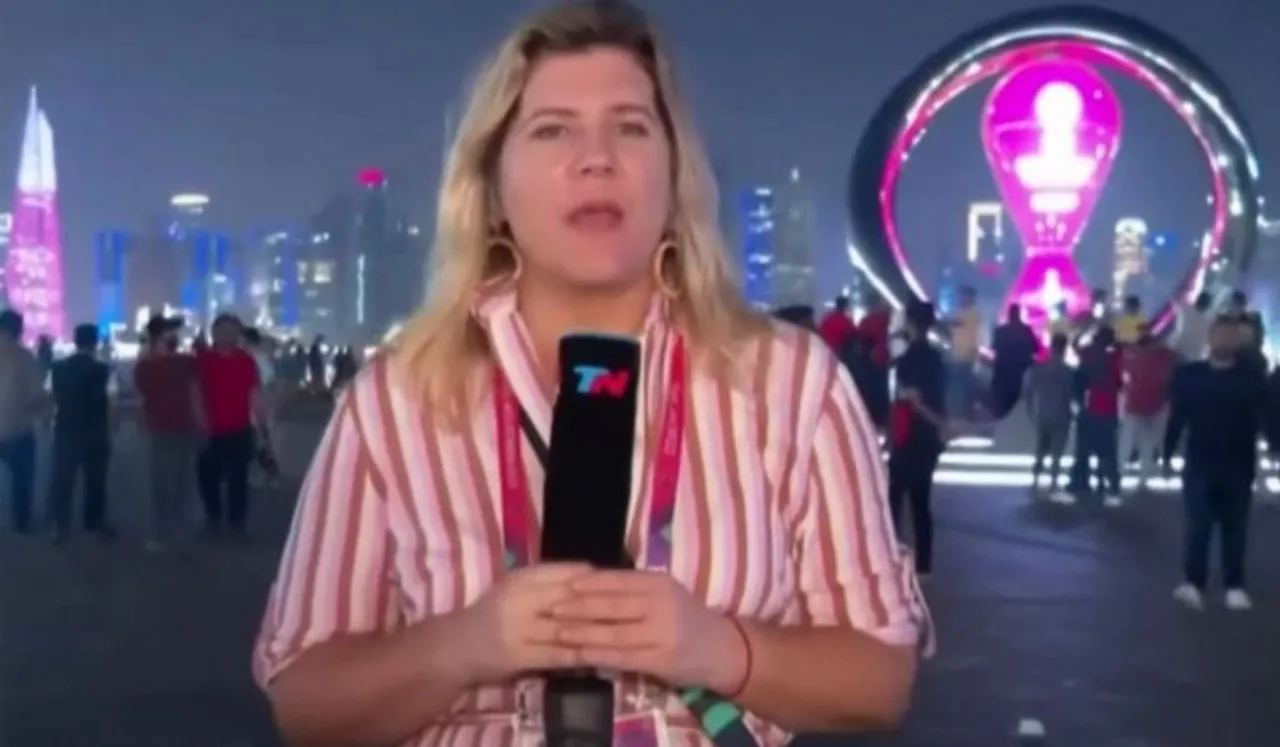 An Argentinian female television reporter was robbed while she doing a live show at the FIFA World Cup 2022 in Qatar. The reporter said items from her handbag were stolen while she was broadcasting the first match on November 20.
Argentinian female reporter Dominique Metzger was doing a live show when the robbery took place. As per the claims, several items from her handbag were stolen and footage from the live coverage also went viral.
Metzger told her network Todo Noticias, "I was dancing with the crowd and I'm convinced that it was at that moment when someone opened the bag zipper and took my wallet."
---
Suggested Reading: Hurricane Reporter Covers Microphone With Condom, Leave Internet In Splits
---
TV Reporter Robbed
The theft of Metzger's item was not caught on camera, however, there are visuals of her dancing among the crowd with a bag in her hand.
Metzger only realised that her wallet was missing after she completed her live coverage.  The live coverage went viral on social media platforms and the local police's response surprised Metzger.
According to the TV reporter, when she approached the local law enforcement to file a complaint about the robbery, the police informed her that the high-tech cameras present would help locate the thief using face detection.
The police promised Metzger swift action and asked her to choose the punishment the thief would receive. Confused by the question, Metzger asked the police what they meant when they asked for her suggestion for the punishment.
Metzger said the police asked her, "What do you want the justice system to do when we find them?" The police further asked, "Do you want him to be sentenced to five years in prison? Do you want him to be deported?"
Metzger said, "I told them I just want my wallet back, I won't be making the decision for the justice system".
Reportedly, Qatar set up cameras around the newly built stadiums. There are 15,000 high-resolution cameras inside the stadium which are assisted by facial recognition technology.