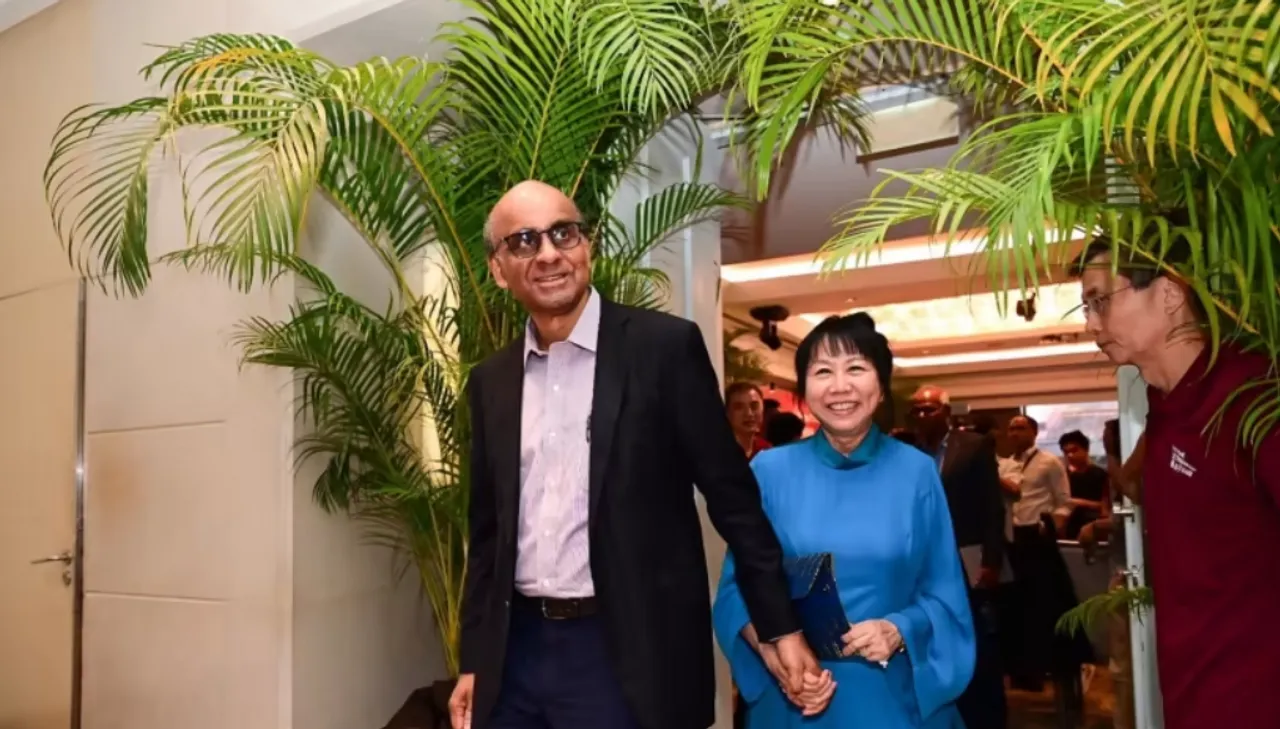 Tharman Shanmugaratnam, an Indian-origin economist from Singapore, emerged victorious in the country's presidential election.
This historic election marked the first contested presidential polls in Singapore since 2011, where Shanmugaratnam competed against two candidates of Chinese descent.
The Elections
Shanmugaratnam secured a significant 70.4 percent of the votes in the presidential election, while his competitors, Ng Kok Song and Tan Kin Lian, garnered 15.7 percent and 13.88 percent of the votes, respectively.
Prime Minister Lee Hsien Loong extended his congratulations to Tharman Shanmugaratnam, acknowledging that Singaporeans had decisively chosen him as the next president. 
After the victory, Tharman Shanmugaratnam expressed his gratitude to his supporters, emphasising that the vote was not just for him but also for Singapore's future, characterised by optimism and solidarity. He pledged to honour the trust placed in him by Singaporeans and to respect all citizens, including those who did not vote for him.
Who Is Tharman Shanmugaratnam?
Shanmugaratnam is a seasoned politician who entered politics in 2001. He served as Singapore's Deputy Prime Minister from 2011 to 2019 and has held various ministerial positions. His campaign focused on evolving the country's culture to maintain its standing as a global beacon.
This election, with over 2.7 million voters participating, marked the first competitive presidential race in Singapore since 2011. Madam Halimah Yacob, Singapore's eighth and first female president, will conclude her six-year term on September 13, 2023.
Shanmugaratnam has been married to Jane Yumiko Ittogi for 33 years and have four children together. As head of state, Tharman Shanmugaratnam will represent the nation domestically and internationally, exercising important custodial powers, including control over reserves and key appointments.
Who Is Jane Yumiko Ittogi?
Ittogi is a strong advocate for arts and education within her community, and her significant contributions to various boards and organizations underscore her commitment. She has held positions on the boards of several prominent institutions, including the Singapore Art Museum, the National Heritage Board, the National Gallery Singapore, and Lasalle College of the Arts.
Currently, Ittogi serves as the Chair of Tasek Jurong Limited, a local non-governmental organization (NGO) dedicated to providing financial and social support to marginalized individuals and their families. This includes support for ex-inmates, youth at risk, single parents, individuals in need, and those with disabilities.
---
Suggested Reading: Who Is Apoorva Tewari, US Presidential 2024 Candidate Vivek Ramaswamy's Wife?