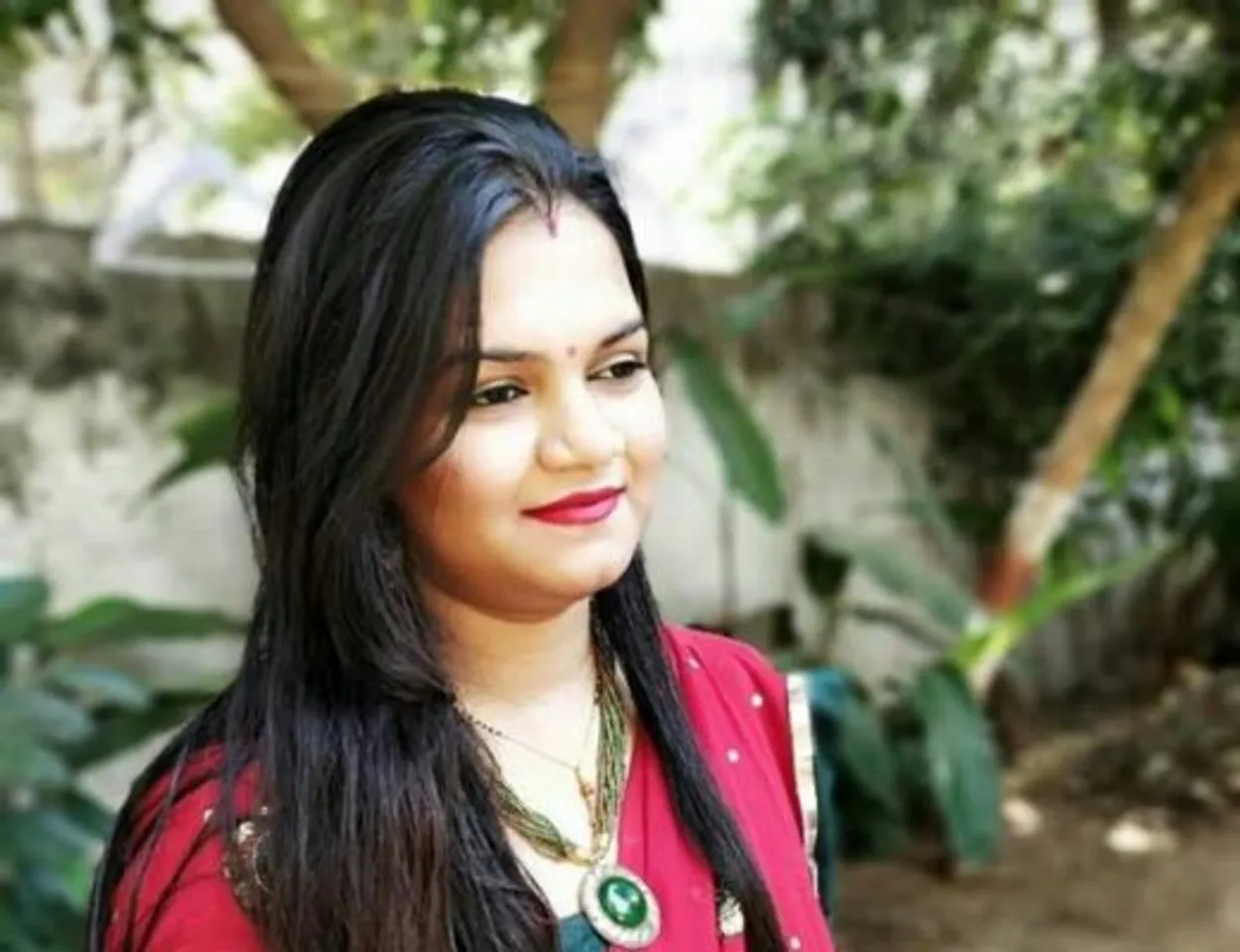 Our next mompreneur is a woman of multiple talents. Diversifying into several fields, Jabalpur-based Kritika Pachori is a painter, crafter, teacher and dietician. However, the one common factor that helps her sail through it all is the passion she has for everything she takes up. Kritika learned from her mother how a woman must always evolve independently and this is what she believes in passing on to her child too.
SheThePeople.TV spoke with Kritika about her career paths, how she maintains versatility, motherhood and more.
You are a dietitian, an artist and a teacher. Please tell us about your multiple professional roles and how you developed an interest in each of them?
I have always had an inclination towards nutrition. With countless people suffering from severe diet and health problems today, I felt I can contribute in helping people around me. I pursued my Masters in Food Science and Nutrition and have managed to create a strong client base. As a professional dietician, I feel really satisfied when I counsel people and guide them about their health. 
As for my artistic side, I've been very creative since my childhood. I knew I would never leave art whether or not I make it my profession. But, it became more than just a hobby and today I'm a painter, a dancer, a calligraphy artist. Also, it's been 16 years since I've been working as a Henna (mehendi) professional. There's still more to learn I believe. 
I took up teaching as I found the profession very interesting. Soon after I joined college, I started teaching small children whenever I had time in between. I liked the idea of sharing knowledge with everyone and that is also when I started reading up on food and nutrition. It has been nine years now that I've been teaching part time.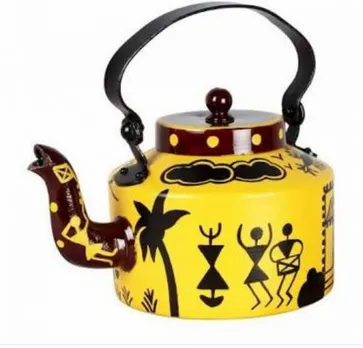 What led you to become a freelancer and an entrepreneur?
I know the smell of independence and there's nothing better than that. As a teenager, I always dreamt of holding ownership over whatever I take up. I also knew that it's only me who has to take the plunge and make it happen. I now have my own store, online platform and classes here in Jabalpur and this is all a result of my strong belief in dreams.
I know the smell of independence and there's nothing better than that
What kind of art do you relate with?
I am passionate about Warli painting, Mandanas, cone paintings, handcrafted home decor items as I am a Cone work artist too. I like getting associated with exhibitions time to time. But what I have enjoyed the most is painting school walls for children as per requirements.
As a dietician, you manage your clients and give consultation from home. You take up workshops, and use social media to share your work and teach as well. How has social media and the digital world played a role in your life?
I entered the social media zone by creating my Facebook page by the name of 'Siddhika Creations' by Kritika.  I also made my profiles on other platforms where I can approach people and vice-versa. The digital world turned out to be very helpful for me. In the last two years, I have accumulated a good number of students to teach and also have a strong client base for diet counselling.
Being the mother of a small child, it's difficult going out and working for long hours. The digital world is a great opportunity for people like me who want to network while sitting at home
How did your childhood shape your thought process about women being independent? Who are the women that have inspired you?
It's a very small experience but one that left a huge impact on me as a child. I was an 8-year-old when, at a family function, I felt neglected when people were applying henna on the hands. There was a long line and children were not being entertained. I was troubling my mother so much that she just said, "Learn to apply it yourself if no one's doing it for you". These words stayed with me throughout and I learned it all pretty soon. 
My mother has been my greatest inspiration. I understood the real meaning of independence and ownership quite early in life and that's all because of her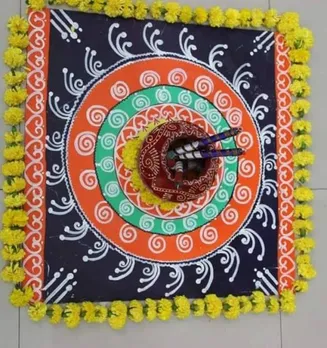 What do you have to say about stigmas attached to women?
While one section of the society is liberal, another is still stuck to age-old baseless norms. One should know the art of managing between work and family and reciprocal obligation is on the other side to accept the creativity of a woman whole-heartedly.
Stigmas attached to women balancing work and home calls for endless debates and I personally believe it's a little irritating now because, women can do everything and this is something our society still can't digest
What's your experience of motherhood?
Motherhood has led me to become more idealistic and determined at work. I have learned to become more responsible now since I have the responsibility of raising a child. I am an even better multi-tasker now.
I remember how even during my pregnancy, I used to paint for hours and was so determined that I completed several orders of kettles and Mandanas at a stretch. I made around 12 paintings during my eighth-month of pregnancy and it was so relaxing. Stigmas attached to pregnant women are also so baseless. A supportive family, husband and in-laws are a true blessing. This is something that leads to smoother work.
Women must give themselves the opportunity to take risks, grow and achieve whatever they dream of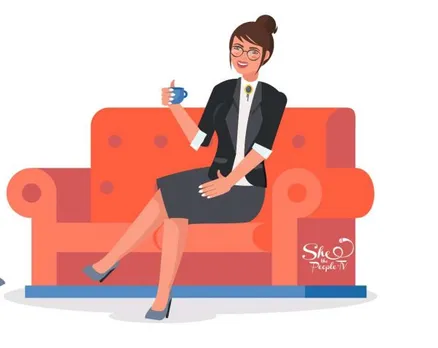 What would you like to advise fellow mothers who are aspiring entrepreneurs?
For other aspiring ladies, I only want to say that recognise your talent and, most importantly, tap on it and elevate it further. Obstacles certainly come as regular visitors, and if you're a woman, they come in different forms. But, staying focused helps you pass on to bigger and better things in life. Fly past the wall of prejudices and cater to what matters most to you. 
Picture Credit: Kritika Pachori
Read: Baking Offers Me Personal & Professional Fulfilment: Ashel Sandeep