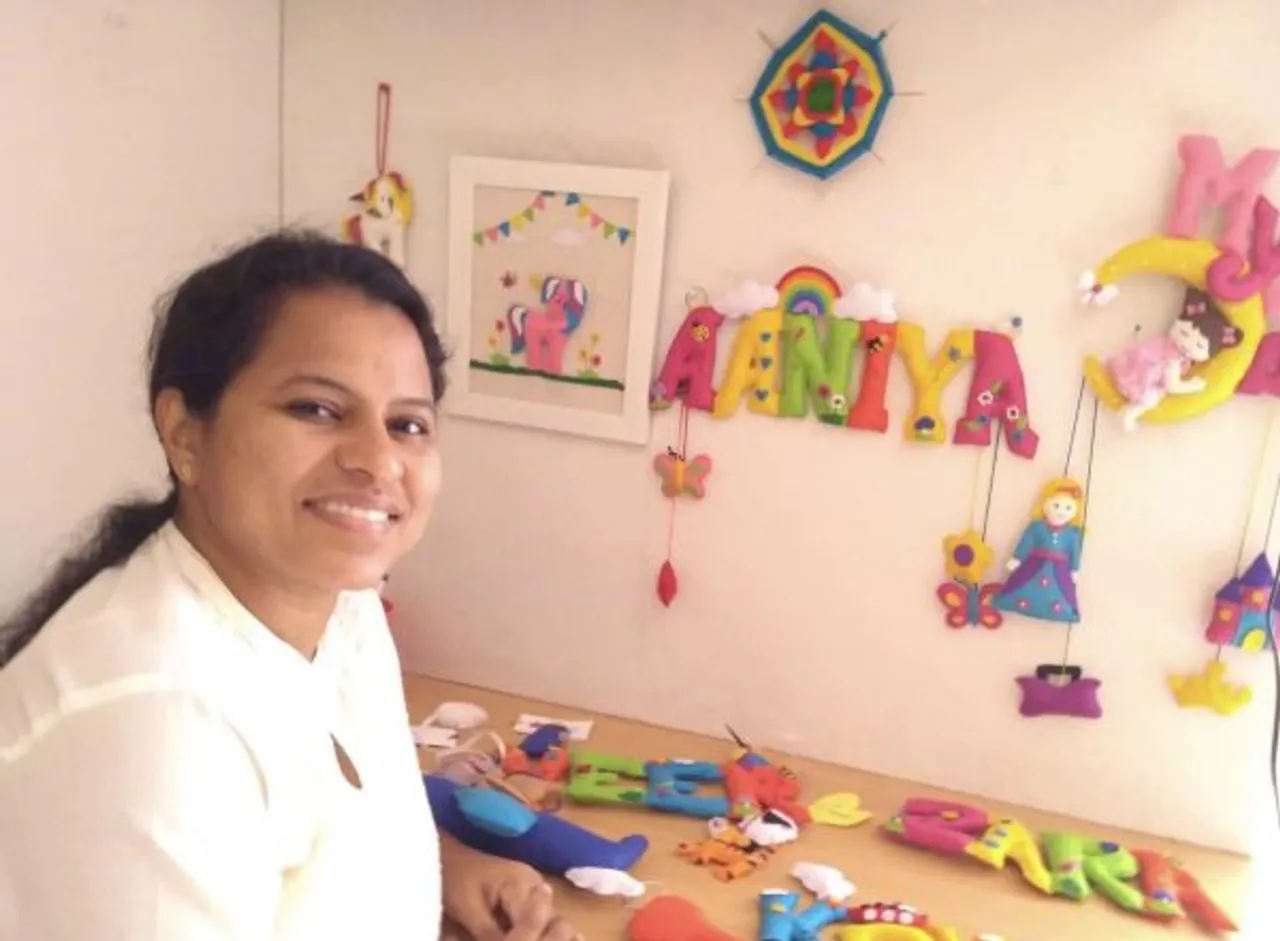 Ancey George goes by the belief it was motherhood that further empowered her more at a time she was starting to feel lost. An environmental engineer and a master's in building automation, George worked as a lighting designer for almost a decade before quitting her corporate career to take care of her newborn son.
However, staying at home did not stop her from accelerating her creative side, and she went on to become a creative entrepreneur and established her brand Cherish, an artistic handmade and customisation platform for craft-based products and gifts.
Cherish, she believes, came into its official being because of social media. A few years ago, George received an order for five pieces of handmade jewellery on Facebook, and then, there was no looking back. SheThePeople spoke with Ancey George about her passion for the craft, how motherhood shaped her journey and what inspires her to keep going as an entrepreneur.
Ancey George Journey
Please share with us about your interest in art. What led you to start something of your own in the field?
I have been inclined towards arts ever since my childhood, whether it was drawing or painting. Thankfully, it was my mother who recognised my interest and made sure I missed no opportunity that came my way. She sent me to painting classes, embroidery classes and several competitions that happened around the city. So, these activities and small achievements anchored my confidence in me. Being artistic has always been a part of me, and it has helped me in all walks of life - graduation, profession and most importantly, as a small home business
entrepreneur
now.
My mother watering and nurturing my talent is one reason why I believe that when parents support children in fields where their interest lies, great things are bound to happen.
I was now coming to what led me to start my venture. It all started about 6-7 years ago when I came across a request for handmade boxes on
Facebook's
Bengaluru craft lovers group. I just gave it a try and got that order, and then, there was no looking back. That's how
Cherish
started. The team has now grown by several women who work cohesively with the single purpose of providing customised handmade solutions to meet the customers' unique and personal requests. I would also like to mention the unwavering support of the men in the family for nurturing an environment of equality and constant backing at home.
Facebook helped you get your first order, and it led you to eventually start your venture. What do you have to say about the role that social media has been playing in bringing out people's talents and worldwide acknowledgement of the same?
Yes,
Cherish
happened because of
social media
. If not for this
digital world
, we wouldn't have had the reach to direct customers across places. It's just because of our interaction with customers, knowing their interests and requirements, that we ended up making name banners which are now the most popular product at
Cherish
. Our interactions with the customers happen primarily via social media. Therefore, I like to believe that this platform helps in reaching out to even those who are living under self-doubt. Digital awareness is a must for everyone, especially women. Most of our customers for the past six years have been regularly in touch with us for orders, ideas for children's projects, fancy dresses, competitions, etc. And the fact remains that I haven't met 90 per cent of my customers in person.
The digital awareness is a must for everyone, especially women.
What is your creative routine like?
I have had a haphazard routine for the past six years, which, now, I am trying to improve by scheduling everything. It requires a lot of dedication and undivided attention, which, of course, is not easy. But that's what motherhood also teaches us, no? Initially, I used to work late in the night before my kids started schooling. I cannot afford to do it now, as sleep-deprived nights affect daily routines and creativity.
Now, my creative routine is directionally proportional to my children's school bus routine.
Who are the women that have inspired you?
I grew up with most of my extended family members living close by. It was more or less like a joint family. My mother and all my aunts have been independent ever since the beginning. Most of them were teachers, and all of them were hard-working. I have always seen them as the pillar of strength to their families - morally, emotionally and financially, and that is where I picked from. My mother, who was a teacher for more than forty years, has been specifically inspiring in my journey.
The women in my family, through their actions, taught me that the thought of being independent comes from within and we cannot wait for others to give it to us.
What do you have to say about working women, the ordeals they face, and the stigmas attached to them?
I would be lying if I said that I am balancing work and home harmoniously. It's not the case. There are times when work takes a backseat whenever home needs attention, and vice-versa too. I dedicate my success at Cherish to my husband and children, as without their selfless support, I would not have seen Cherish grow.
Coming to stigmas, we are all a part of society, and so it's up to us, too, to change our views about women who try their best to keep their lives moving.
When more and more women realise that what they are doing is commendable and they appreciate each other's work, the stigmas will disappear by themselves to a great extent. We need to collectively support each other without blaming or complaining, as we never know what others are going through.
We are all a part of the society and so, it's up to us, too, to change our views about women who try their best to keep their lives moving.
How has motherhood shaped your journey and accelerate your process of becoming a better professional and a promising crafter?
Motherhood is a special journey as it takes us back to our basics. From masters to ABCs, from songs to rhymes, from films to cartoons, from laptop bags to diaper bags, it's never-ending. I believe motherhood teaches all women to learn to be happy with small things, to forgive faster, and to laugh and cry at the same time. It changes us creatively, too. Yes, life becomes more colourful. Earlier, I only had a liking for pastels, and now, after becoming a mother, I have started to love all colours as they make children happy. This has taken shape in my work, too. I learnt that a simple drawing with a circle, two small dots and a curvy smile below earned more happiness than a thoughtful preconceived art which takes days to complete.
Motherhood is a special journey as it takes us back to our basics.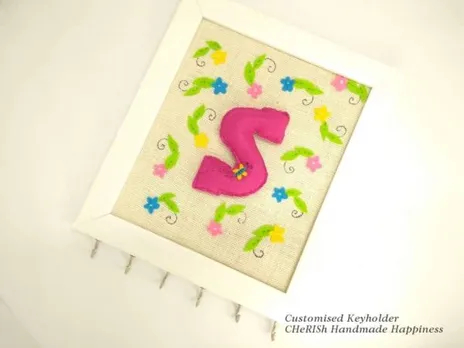 What is that one piece of advice that you would like to give to mothers who are looking to start something of their own in the field of arts?
First, I would like to say that it's absolutely fine to take a break from your career if you want to spend time at home and give it attention. It's also absolutely fine if you want to concentrate on your career and manage other things accordingly. Women must stop feeling guilty about their decisions now. Either way, women face greater challenges.
I have worked as a professional lighting designer with a full-day job at the office for four years. And I have also worked from home for another four years since my son was born. Now, it's five years since I left the corporate world. So, I have seen the challenges in every stage of work-life. It's tougher to face challenges if one is not able to prioritise them. Therefore, prioritising one's interests and then making decisions is crucial. Learn to assign your work to someone reliable and ask for help when needed. But, most importantly, believe in your strength.
Ask for help when needed, but, most importantly, believe in your own strength.

---