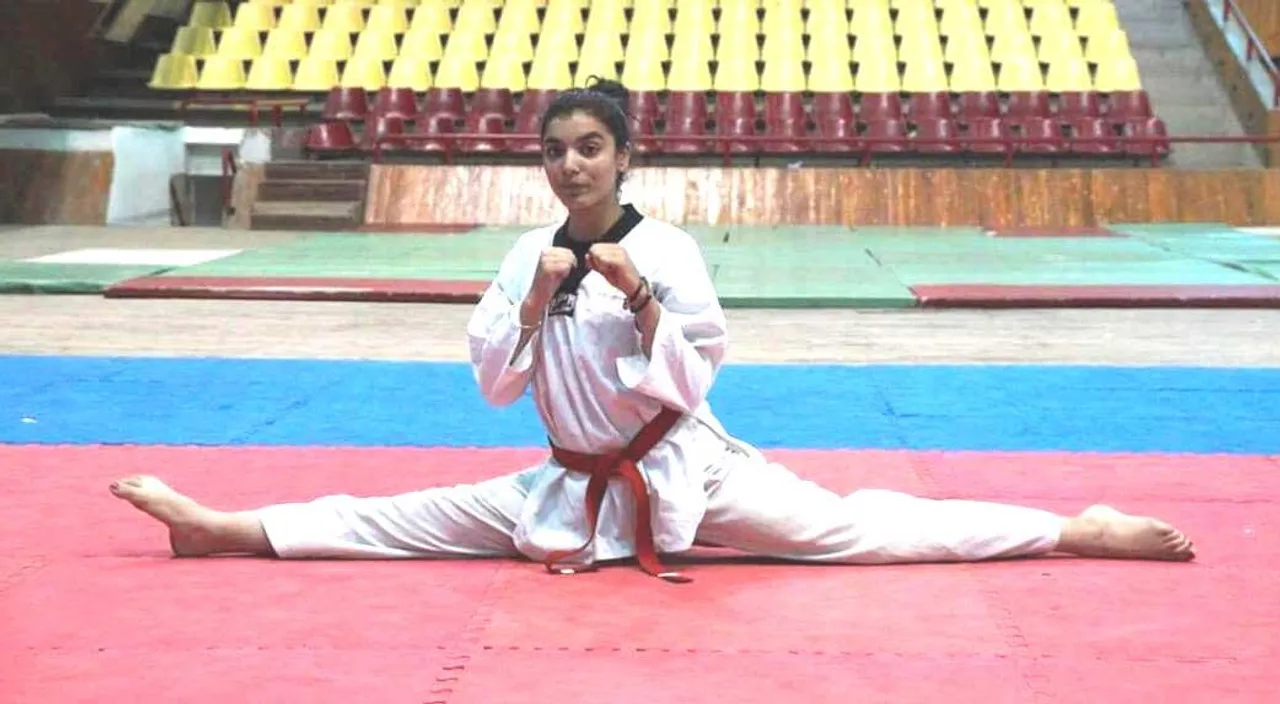 Afreen Hyder has carved a niche for herself in the world of Taekwondo. The 18-year old, from Srinagar, took up Taekwondo considering it as a mild form of martial arts training. However, during the course, she fell in love with it and now has several international and national laurels in her kitty. She is the first Junior National Medalist from the Valley, who claimed a Bronze Medal for the state in the 37th National Junior Taekwondo Championships held at Bilaspur, Chhattisgarh in 2017. Afreen also won the first ever Gold Medal in her category in the CBSE Nationals, a Bronze medal in SGFI under -19 last year. Currently, she is training in the Department of Sports and Youth Welfare, Madhya Pradesh and is pursuing a BA program from Delhi University.
SheThePeople.TV spoke with Afreen Hyder about her journey.
What inspired you to take up Taekwondo?
Taekwondo, for me, is not only a sport it is the most important part of my life. When I was first introduced to this sport I was flattered by its fast pace and it was the greatest shot of adrenaline that I had ever felt. It was like performing a superhero act. I realised my passion for Taekwondo when I used to automatically wake up before the sunrise for practice and the uneasiness I felt when I was not training.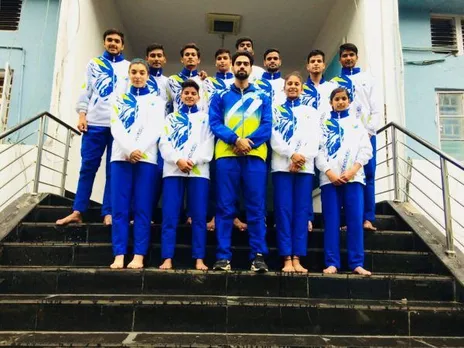 Afreen Hyder
Coming from J&K, how did you overcome the challenging times and constraints from society?
There is a small part of the society that always criticises, but hate is also important, it keeps you motivated. The society at large, has not been that bad towards me, people do appreciate my work and motivate me.
Many parents have come up to me and said, our daughter wants to follow the same path as you, which is a clear indication that people's outlook is changing for good.
Are there any dedicated academies in J&K where kids get training? How many girls are there?
J&K may not have all the facilities that are required, but we are developing day-by-day. Girls' participation is neither more nor less than it should be and things are changing with time.
What drives you towards the sport?
Sport is a form of self-expression for me. It gives me a chance to make a name for myself. I would like to do something that is fruitful and where I can utilise all my hard work and make a name for my country and myself.
Share your strategies for the sport and your insights.
My strategy and insight on sport are to eat healthily, train regularly with a proper schedule and under proper guidance. Also, to have regular health checkups, stay true to the game and most importantly to myself.
Balancing life is pretty simple -- my first priority is Taekwondo and everything else comes after it.
What has been your most touching moment?
So far, my most amazing moment has been when I became the first and only girl to win a medal for my state, in junior nationals which were held in Chhattisgarh 2017.
What do you think India lacks in appreciating all kinds of sports?
Our country is full of talent all we need is proper appreciation and the right platform to showcase it to the world.
Do you face any struggles for sponsors?
As Taekwondo is an individual sport and is not widely telecasted in India, people hesitate in sponsoring. But now social media platforms are helping us in getting sponsors.
What is your core passion and long-term vision?
My core passion is to bring India laurels in Taekwondo and I am aiming to participate in the upcoming Olympics.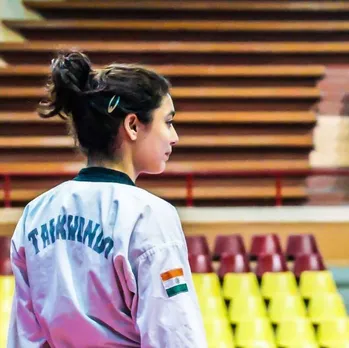 What are the chances for girls from the state to take up the sport? Do they get as much exposure and enthusiasm as they deserve?
Girls from J&K are taking up sports not on the rate we want, but there is an improvement in the participation of girls in sports.
How sports, in general, has liberated women in the area? Do women now seek to take up this professionally?
Sports has given name and fame to many women from the state. Women are now prioritising sports because they know that sports is a place where their talent is recognised.
Your take on women sportspersons and gender discrimination in our country overall. How far have we come?
The problem we face is the difference between the funds that are given to male and female teams. If the funding system treats all athletes as equals, I can surely say that women will outshine men in sports in India.
Could you briefly tell us about any upcoming tournaments you're aiming at?
I am training to participate in All India University and World Championship Trials.
What would be your advice for the girls who aspire to take up sports?
My advice to all the girls who aspire a career in sports is, listen to your heart, give your best shot and prove everyone wrong who had a doubt on your credibility.
Usually, sports is considered to be a masculine area. Do you think this norm is changing?
I don't believe in the term 'masculine' because your body will mend towards the sports you play and structure doesn't matter all that matters is your skill set.