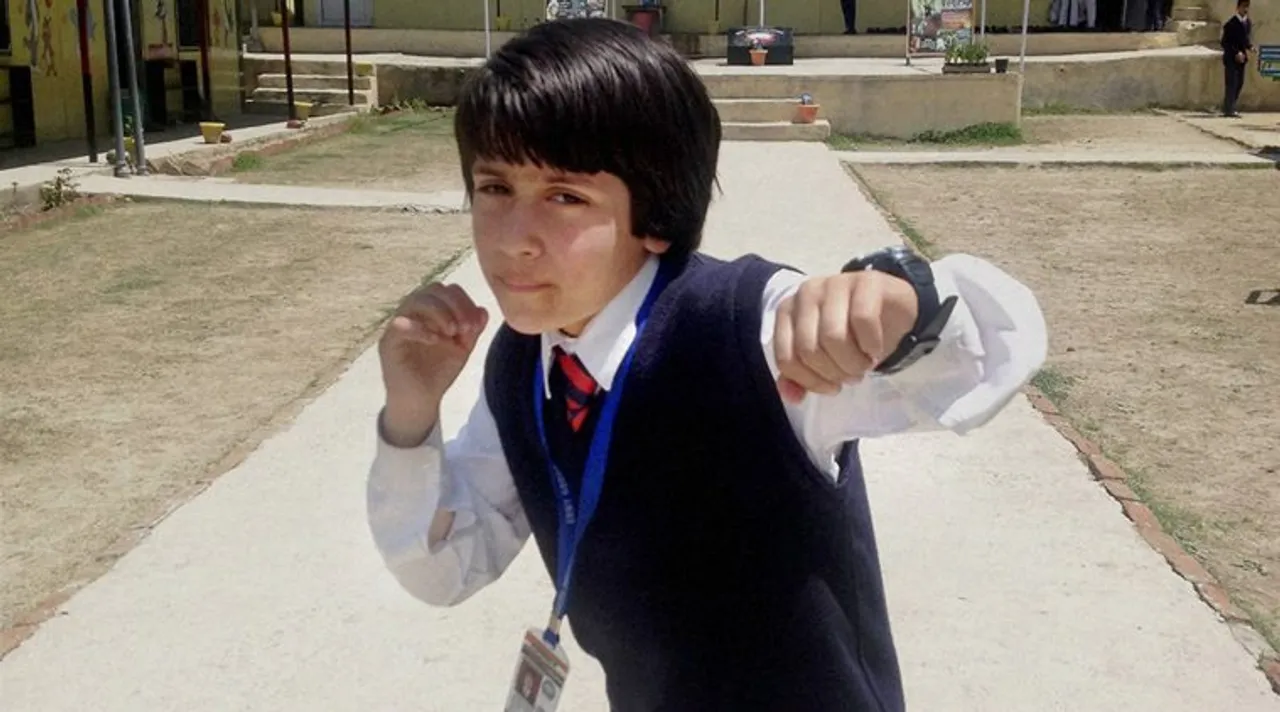 Remember Tajamul Islam? The Kashmiri girl who created history by winning a gold medal in the Under-8 category of the World Kickboxing Championship (2016) in Andria, Italy? Young Tajamul stole the show as a kickboxing champion when she knocked down her rival from the US to become the world champion. Born in Tarkpora, a remote village in north Kashmir's Bandipora district, she is the first Kashmiri girl to achieve this feat. Islam studied in Class II, when she represented India in Italy, where 90 other countries participated.
The kickboxer has been a symbol of hope and determination for her home state. In 2015, she won national recognition when she clinched the gold medal in the sub-junior category at the National Kickboxing Championship, held at Talkatora Stadium in New Delhi.
SheThePeople.TV spoke with Tajamul Islam to know more about her passion for kickboxing and the challenges the 10-year-old faced in making it big, professionally. Some edited snippets from the interview.
Also Read: This 10-year-old from Bhopal runs her own library to educate slum kids
Tajamul's achievement at the national level got her a ticket to the World Championships. Interestingly, kickboxing wasn't her first choice. She also excels in Wushu and Taekwondo. Her brother and two sisters are also kickboxers. She got into kickboxing in 2014 when she joined a local academy, which trains young boys and girls in martial arts.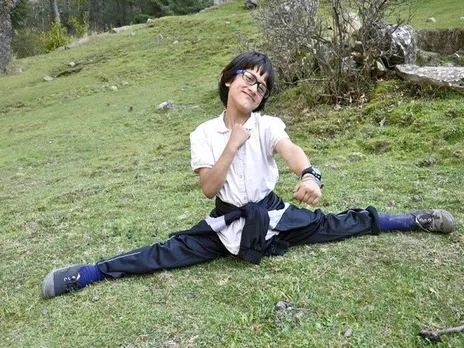 "In Italy, I defeated six girls from different countries, including, China, America, Australia and I must say it was an experience of a lifetime. After that when I got back home, I received a memorable welcome. My father and family were waiting for me and couldn't believe their eyes when I handed over the medal to them. On my arrival from Italy, the villagers welcomed me with overwhelming celebrations," the kickboxer recalls.
"Italy gave me experiences of a lifetime and many memories. I made so many friends to play and practice with. My coach Rahwat sir trained me to be a good fighter. The rest is history."
Kickboxing is a good self-defence and girls and women should learn it for their safety
When asked what inspired her to take up Kickboxing, the student of the Army Goodwill school, Bandipora claimed, "Kickboxing is a good self-defence and girls and women should learn it for their safety. My brother and my sister joined the academy before me. When I showed interest, the coach of the academy Faisal Dar sir told me that I may be very young, but I have a professional talent in the game. He said he spotted me from a distance, and liked my instinctively aggressive speed. That eventually led me to become a champion. We train there free of cost while managing my study."
Girls from my area usually don't peruse sports
While asking about sponsorship and the challenges, she thanked the Indian Army for their support. "My family couldn't fund my trip to the championship in Italy. My father is a driver for a construction company and struggles every day to make ends meet. Girls from my area usually don't peruse sports and go abroad to participate in tournaments. Also, I started young, so my family was little sceptical about me being able to balance my studies. When I convinced them, the main problem was to collect money to compete in the games. Without the Army's help who sponsored me to fly to Italy, nothing would have been possible," Tajamul reveals.
We are achieving so much with so little.
Talking about infrastructure, the young sportsperson she said, "Kashmiri players are in dire need of facilities and exposure. We are achieving so much with so little. Think if we are provided equipment like any other state or country, we will be unstoppable."
Tajamul dreams of becoming a doctor with the Indian army when she grows up.