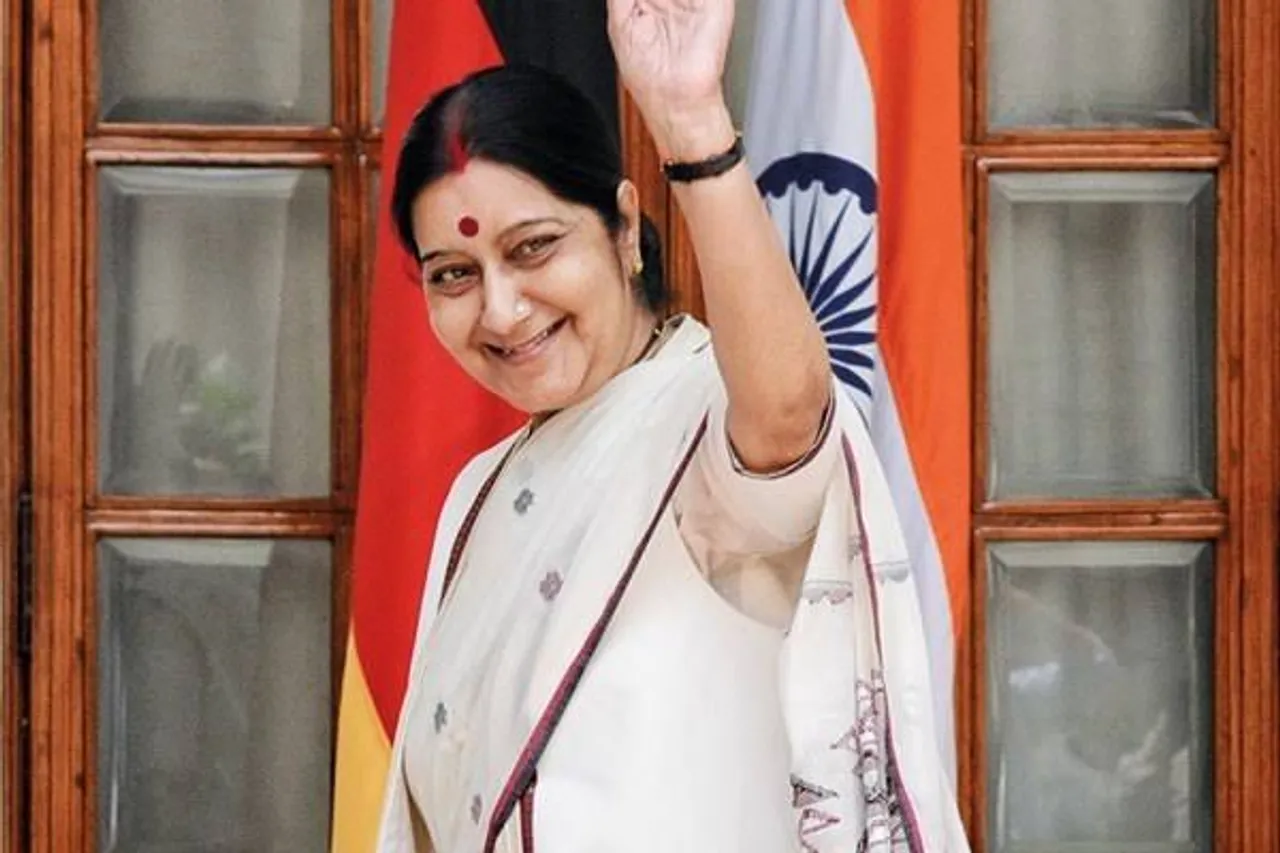 Senior BJP leader and India's former foreign minister #SushmaSwaraj passed away at All India Medical Sciences (AIIMS) following a heart attack. Swaraj was 67. She did not contest the recently held Lok Sabha elections in which the party won a massive majority. Sushma Swaraj had been the Union Minister of Foreign Affairs in the Modi government from 2014-2019.
Recently Advocate Swaraj Kaushal, the husband of late Union Minister Sushma Swaraj shared their last photo together on Twitter. He mentioned that the photo was taken by Shahid Siddiqui. He wrote, "Our last picture together. The picture was taken by my friend @shahid_siddiqui in India International Centre a day or two before her demise on 6th August 2019." It is going to be the fourth death anniversary of Sushma Swaraj in August 2023.
Sushma Swaraj As Minister
Swaraj was perhaps the most approachable minister the Indian government has ever had. She was a big support for Indian around the world stuck in difficult positions and she and her office were quick to respond. From being tagged the 'supermom' of India by Washington Post to becoming one of the most-followed politicians on Twitter, the late external affairs minister had truly struck a chord with milliennials. Her ministry was lauded for its social media presence, willingness to help. Sushma Swaraj herself made light of many complex situations earning the warmth, love and laughter of many.
Also Read: Why Sushma Swaraj's exit from the cabinet made us sad
CITIZEN'S FRIEND
Not only did Sushma Swaraj push for more citizen friendly measures, her ministry made sure they interacted regularly with the people via social media and addressed queries. During her tenure, a passport app for queries was launched. She responded to hundreds of Indians trapped in different volatile situations all over the world including Sudan, Yemen and other conflict zones.
In one example, she offered help to a mother who was seeking visa support for her disabled daughters.
SMILING AGAINST TROLLS
Some months ago when Sushma was trolled for supporting an interfaith couple, on their passport issues, she used her social media to set the record straight gaining credibility for being a minister who supports what's right and doesn't go by a certain stand in society.
Also Read: Sushma Swaraj Remembered
"Honoured With Some Tweets": Sushma Swaraj takes on trolls who ambushed her on Twitter for her Ministry issuing passports to an interfaith couple. "I was out of India from 17th to 23rd June 2018. I do not know what happened in my absence. However, I am honoured with some tweets," Sushma Swaraj had said in her tweet.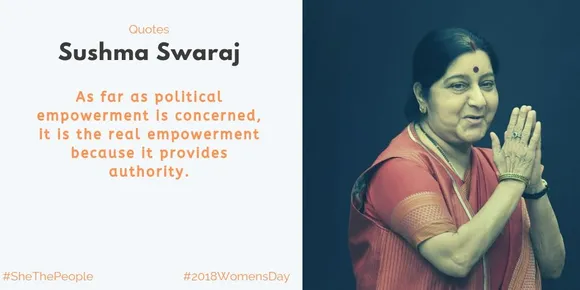 Sushma Swaraj on Women
GLOBAL TWITTER DIPLOMAT
Her twitter savvy behaviour and response to all queries, got her the fame of 'Twitter Savvy Minister'. In 2016, this report noted Swaraj had ushered in a new style of diplomacy through dynamic engagement on Twitter – even from her ICU bed – collected her privileged place along with the Democratic nominee for US President Hillary Clinton, UN Secretary-General Ban Ki-Moon, German Chancellor Angela Merkel and US Attorney General Loretta Lynch, among others.
Here's a detailed article on why she was called the Queen of Twitter.
DESPITE ALL ODDS
In 2017, External Affairs Minister, Sushma Swaraj, who was known for her swift rescue of Indians trapped in other countries, returned to work after a major kidney transplant surgery. On her first day at the Lok Sabha, she not only presented a powerful speech against the opposition. Read that story here.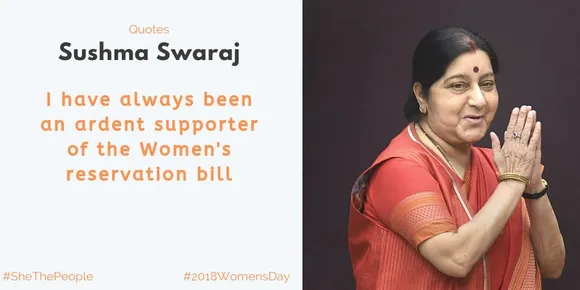 Sushma Swaraj Passes Away
EMPOWER WOMEN POLITICALLY
Sushma Swaraj was a true champion of women's rights in politics. She passionately supported the women's reservation bill to have a quote of 33% in Indian parliament. This bill is yet to see the light of the day but Swaraj used all platforms to talk about this including women's day where she spoke about the need for all party politicians to take notice. Watch video below.