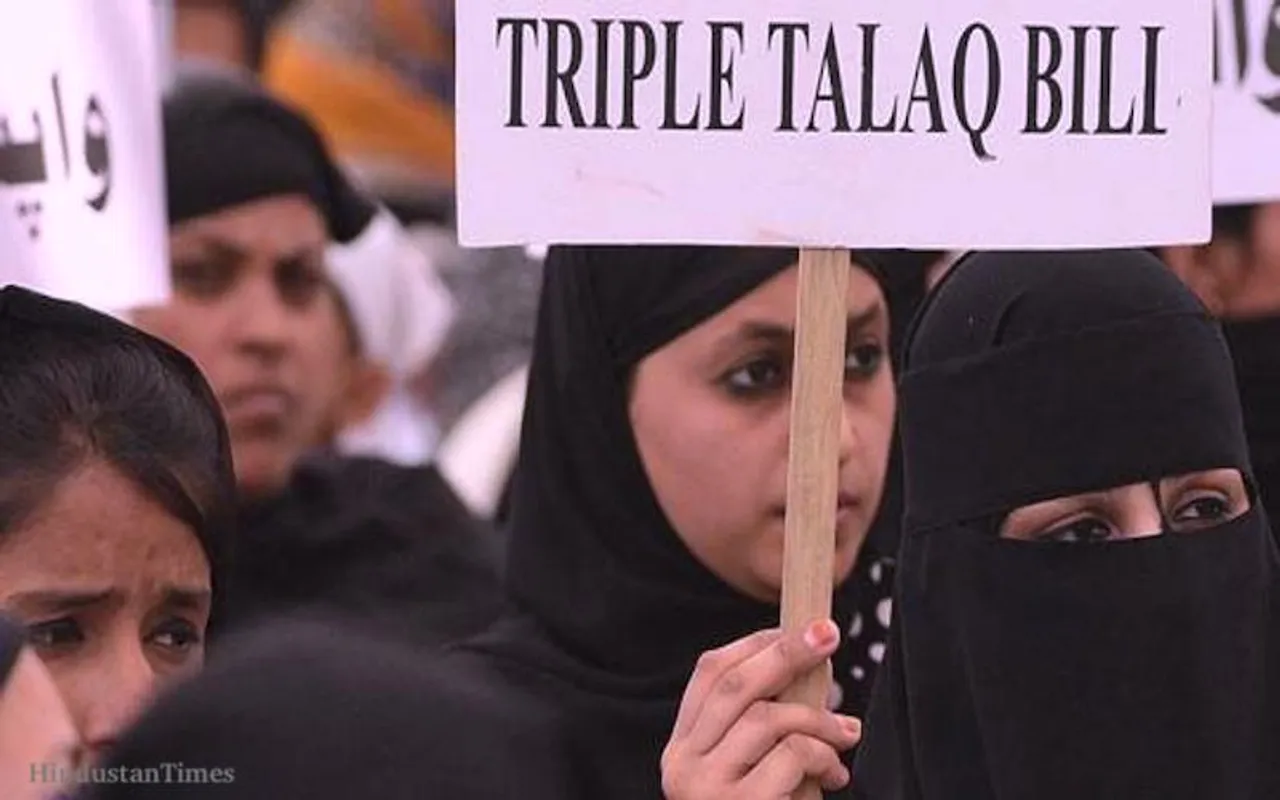 The Supreme Court has agreed to hear pleas against Triple Talaq act. It has issued a notice to the Centre on the same, and therefore has agreed to re-examine the validity of the law that bans Triple Talaq, a practise of saying the word Talaq thrice to divorce your wife. This is only practised among muslims and has been controversial from the very beginning.
India's President Ram Nath Kovind agreed to the Bill on 1st August 2019 to make this practise punishable. Under the new legislation, the practice of instant divorce through 'triple talaq' (saying the words Talaq three times) among Muslims a punishable offense with 3-year imprisonment. This approval of the bill by the government was challenged in the Supreme Court and the Delhi High Court by those who oppose this.
Also Read: Law And Her On Triple Talaq
"Any progressive laws framed for women's empowerment meets with stringent resistance from the clergy...The clergy in all religions are rooted in patriarchy, we need to fight this objection to pave the way forward to women's emancipation and a life bounded by insecurity," said Saira Shah Halim, social and political activist to SheThePeople as soon as the news was out.
SC agrees to examine validity of law passed by Parliament to criminalise triple talaq and seeks response from the Centre. pic.twitter.com/5jqAC73kmj

— The Times Of India (@timesofindia) August 23, 2019
Details On Petitions
A Bench of Justices NV Ramana and Ajay Rastogi heard three petitions filed by Samastha Kerala Jamiathul Ulema, Sayyed Farooq and Jamiat Ulama-i-Hind.
According to the petitioners, the petitions state that the Act has introduced penal legislation specific to a class of persons based on religious identity. "It is causative of grave public mischief, which, if unchecked, may lead to polarization and disharmony in society." The petitioners have contended violation of Articles 14, 15 and 21 of the Constitution of India.
Also Read:
-How Supreme Court judges wrote love into law
-Two women enter Sabarimala temple, shrine shut for 'purification'
The Jamiat-Ulama-I-Hind has approached the Supreme Court against the Muslim Women (Protection of Rights on Marriage) Act, 2019, which criminalises instant triple talaq, by calling the law "manifestly erroneous" and "arbitrary", and calling the punishment prescribed by it "disproportionate and excessive".
The petition also said that "desertion of a wife by the husband is not even an offence", and that "this clearly shows that the provisions qua criminality of the pronouncement of instantaneous talaq are disproportionate and excessive".
Last week, a man in Lucknow gave triple talaq to his wife for not accepting chewing gum.  The woman had alleged that the cops have not taken any action against her husband even after registering a case against him.
Also: Criminalizing Triple Talaq Violates Husband's Rights: Petition In Delhi HC