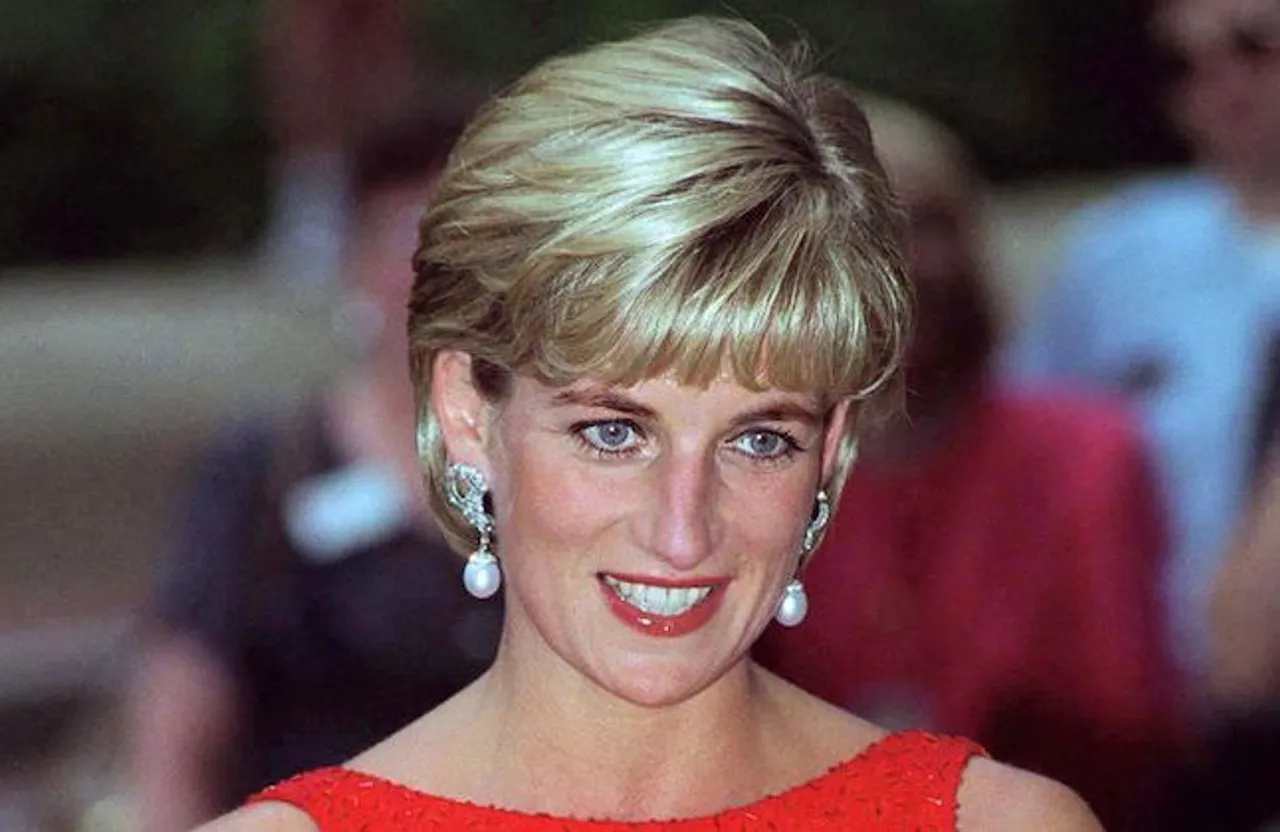 A statue of Diana, Princess of Wales, will be installed to mark her 60th birth anniversary, Kensington Palace has announced in a statement. The statue, commissioned by Prince William, Duke of Cambridge and Prince Harry, Duke of Sussex, will be placed in the garden of the London palace on 1 July 2021. The ceremony was postponed due to the coronavirus pandemic.
The Princes issued a joint statement to make the announcement, that said, "The statue that Prince William and Prince Harry have commissioned to commemorate their mother, Diana, Princess of Wales, will be installed next year on what would have been her 60th birthday."
It was the year 2017 when the statue was commissioned by Princes William and Harry, then 20 years after their mother's death. They had said that it was to remember their mother's work, and to "recognise her positive impact," BBC reported.
Also Read: Kristen Stewart To Star As Princess Diana In New Biopic 'Spencer'
They also said that this sculpture would help all those who visited Kensington Palace to "reflect" on her life and her legacy. "Our mother touched so many lives," they said, according to a BBC report.
What You Should Know
A statue of Princess Diana will be installed at Kensington Palace in July 2021.
Princes William and Harry had commissioned this statue in honour of their mother.
Diana, the first wife of Prince Charles, died in a car crash in Paris, back in August 1997.
The Queen supports
The Queen of England had earlier said that she "supports" her grandchildren's decision to commission a statue of their mother. Diana, the first wife of the heir to the throne Prince Charles, died on 31 August 1997 when the Duke of Cambridge, Prince William, was 15, and his brother, Prince Harry, was 12. Royal historian Kate Williams told the BBC that it was an opportunity for the princes to "put their stamp" on their mother's legacy as "a great charitable patron".
"The princes have really taken up her mantle of the charity work - particularly of looking at the Cinderella causes, that don't get that much attention," she added.
In July 2016, Prince Harry said that his mother's death was very upsetting to him and he avoided talking about her "for the first 28 years" of his life.
Also Read: Claire Foy The Queen On Netflix's "The Crown" Faces Pay Disparity
Princess Diana's Biopic in the making
Spencer, an upcoming biopic on the life of Princess Diana is reportedly in the making which will be directed by Pablo Larraín, the filmmaker behind Natalie Portman's Oscar-nominated performance as Jackie Kennedy in the film Jackie. Kristen Stewart, known for her work in the Twilight series will play Diana in the biographical drama, that will revolve around the Princess' high-profile marriage into the royal family, and narrate the story of the days leading up to their breakup, Deadline reported.
Recently, Netflix has released their first official trailer for The Crown's much-anticipated season 4 featuring Emma Corrin, who will play Princess Diana. It will premiere on November 15.
Feature Image Credit: USA Today