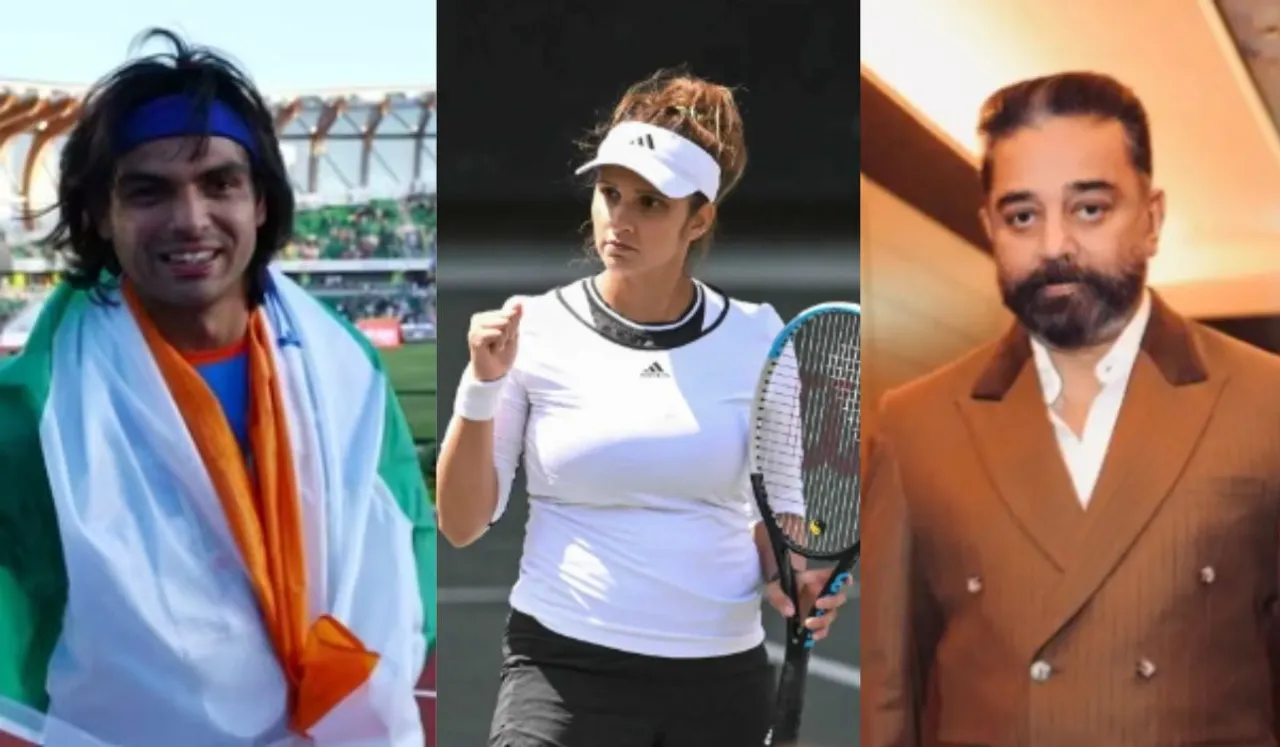 Raising the stakes, Indian wrestlers who are protesting stated that they will throw away their medals into the Ganga river and sit on a fast unto death at the India Gate, demanding BJP MP Brij Bhushan Sharan Singh's arrest. However, they have decided to call it off after being tearfully persuaded by farm leaders not to take the extreme step.
This move from the protesting wrestlers, who were peacefully marching towards the new parliament building that was being inaugurated when they were harassed and assaulted by the police and were booked for rioting and obstructing public servants. Delhi police cleared off their tents, mattresses, etc., and cleared them off the protest site at Jantar Mantar. The Delhi police stated that the wrestlers would not be allowed to protest at Jantar Mantar again but would be allowed to protest at a different place.
Meanwhile, MP Brij Bhushan has announced that he will organise a "Jan Chetna Maha Rally" in Ayodhya on June 5, calling out Hindu religious leaders to support him against the wrestler's protest issue.
Indian wrestlers, including Vinesh Phogat, Sakshi Malik, and Bajrang Punia, have been protesting since April 23, 2023, demanding the arrest of Wrestling Federation of India Chief Brij Bhushan Sharan Singh on the grounds of sexual harassment of seven women athletes, including a minor.
UWW On Wrestler Protest
United World Wrestling (UWW) condemned the detention and inhumane treatment the athletes were subjected to by the Delhi police on May 28. The UWW has stated that it will meet with the athletes and talk to them directly about the issue. The International Wrestling Body has urged authorities to conduct a thorough and impartial investigation against WFI chief Brij Bhushan Singh. UWW also threatened that they would suspend WFI if elections weren't held within the next 45 days.
Stars Supporting Wrestler Protest
Several celebrities and sportspersons have voiced their support for the wrestlers protesting against the Wrestling Federation of India (WFI).
Kamal Hassan
One month after the wrestlers' protest, actor Kamal Hassan spoke up in support of them. He wrote on his Twitter handle about how wrestlers have been forced to fight for personal safety instead of glory. He questioned whether our national sporting icons or accused politicians deserve more attention.
Swara Bhasker
Actor Swara Bhaskar shared on her social media handle how shameful it was to see the BJP MP consistently being shielded by the government. She added that we need to be ashamed that our athletes are forced to protest on the streets against sexual harassment while the perpetrator is being shielded. She called out to sack him and start an investigation.
Pooja Bhatt
Pooja Bhatt called out Indian Olympic Association (IOA) President PT Usha's statement about how it wasn't good for sports that wrestlers went straight to the streets and they should have instead displayed some discipline. Pooja Bhatt strongly stated that this wasn't "hitting back" and that it was just saying things plainly and truthfully as they are. She added that the sound of the truth might feel like a gunshot or blow in times of lies.
Neeraj Chopra
Olympic gold medalist Neeraj Chopra tweeted how hurtful it was to see fellow athletes demanding justice on the streets. He highlighted how hard they've worked to represent the nation and make us proud and emphasised that this was a sensitive issue that needed to be dealt with in a transparent and impartial manner. He called for authorities to take quick action and ensure justice was served.
Sania Mirza
Tennis Queen Sania Mirza expressed, as an athlete herself and more so as a woman, how difficult it was to watch athletes who brought laurels to the country protest on the streets. She reminded us how we have celebrated them, and now it was time for us to stand with them in their difficulties as well. She highlighted the sensitivity of the case and the seriousness of the allegations and hoped that justice would be served.
Virender Sehwag
Cricket legend Virender Sehwag expressed how saddening it was that our champions, who brought laurels to the country, hoisted the Indian flag, and brought so much happiness, have come to the roads today. He too wrote about the sensitivity of the issue and urged for an impartial investigation into the matter, hoping for the athletes to get justice.
---
Suggested Reading: Protesting Wrestlers Issue 5-Day Ultimatum, Brij Bhushan Singh Responds
---
Image Credits: Hindustan Times, By Fabceleby, and Pinkvilla