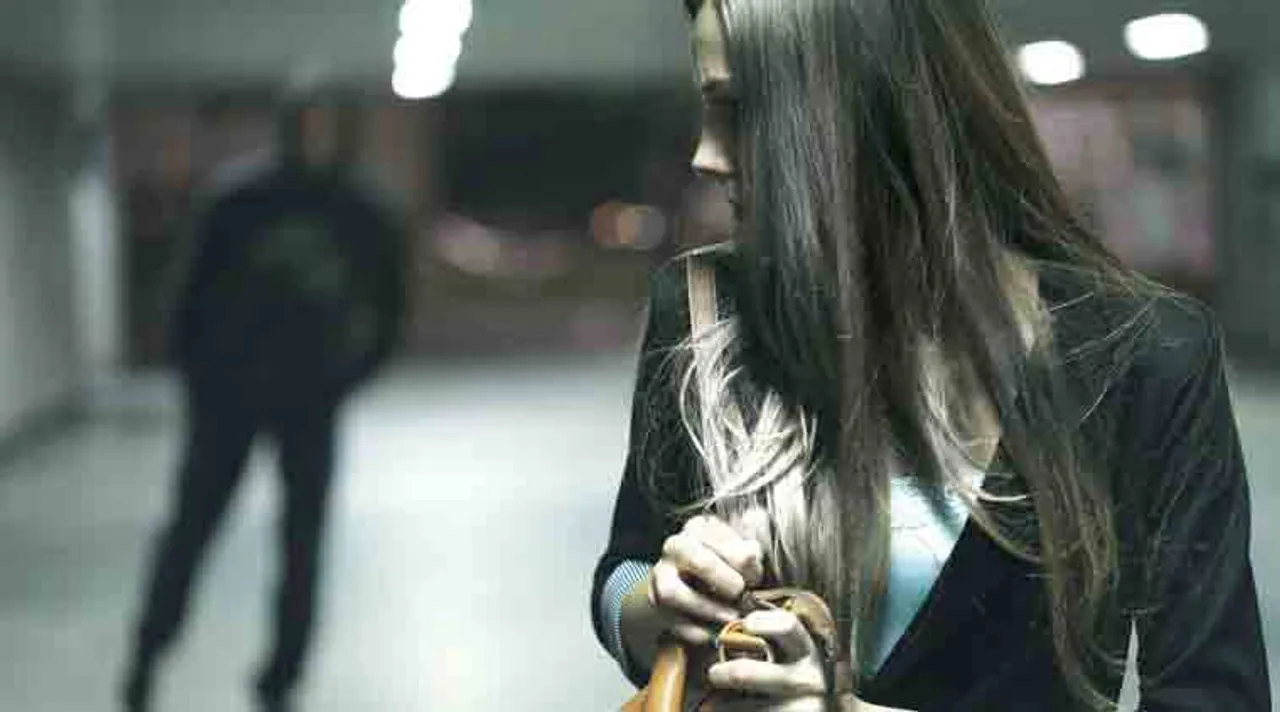 Of the many crimes against women, stalking is one that's constantly been on the rise. While there have been several debates about how stalking, as an offence, must be handled, nothing has led to a decline in the rate of the crime. Looking at the current state of the country, it's now an urgent requirement to establish the need to make stalking as a non-bailable offence.
Last week, an 18-year-old girl was allegedly set on fire by her stalker in Uttarakhand's Pauri Garhwal. The teen, who was undergoing treatment at Delhi's Safdarjung hospital, succumbed to her injuries on Sunday. The stalker, Manoj Singh alias Bunty (31), is a cab driver from Gehed village in Pauri, and had been stalking her for more than five years. The girl, who suffered around 77 per cent burns, lost her life to this age-old dysfunctional practice of men believing that they can get away with anything. Soon after her demise, the girl's uncle said, "We want capital punishment for the killer. The punishment should be such that any person thinking of committing such a crime is deterred. We do not want life imprisonment, we want the killer to be hanged."
It's important for all of us to collectively drive out the age-old patriarchal system that has been giving men the right to abuse women.
According to Section 354D of Criminal Law (Amendment) Ordinance 2013, stalking means, "To follow a woman and contact or attempt to contact such woman to foster personal interaction repeatedly despite a clear indication of disinterest by such woman or monitor the use by a woman of the internet, email or any other form of electronic communication."
It won't be wrong to say that it's not only women who undergo stalking, as men, too, have been the targets of harassment in the digital space. However, gender violence against women is something that has always been a normalised state of affair since ages now, and women have borne the brunt of the irrationality of the society ever since.
Many debate on how most women make the mistake of not complaining initially when stalking begins, as the fear of being harmed stops them from seeking help. The question here is, has there ever been any evidence that assures women they will be served justice?
It's shocking to see a horrific a rise in the number of crimes jilted lovers have committed in recent times. Almost a week ago, Agra resident 15-year-old Sanjali Chanakya, while returning from her school, was set on fire by two men. The class X student, who succumbed to her burns two days after the incident, faced this brutal attack because of a proposal she rejected. While one attacker poured petrol on Sanjali, the other threw a lighter at her.
According to the police, Sanjali's cousin Yogesh had been stalking her and she had been rejecting his advances. Yogesh, who could not take "no" for an answer, thought of taking the extreme step and plotted the murder with two of his relatives. Yogesh consumed poison and killed himself soon after Sanjali passed away at a hospital in Delhi. While the police has made some arrests concerning the case, hundreds of students and Agra residents have been demanding a death penalty for the perpetrators.
Stalking on the rise
Stalking cases have been on a massive rise across India, with the conviction rate standing at 26.6 per cent. A total of 7,190 cases of stalking were recorded in India, as per the National Crime Records Bureau (NCRB) data. While Maharashtra recorded the highest numbers with 1,587 cases of stalking, Delhi registered 835 such cases. In 2016, there were nearly 7,200 cases of stalking registered. And, while 7,073 accused persons were chargesheeted, only 480 were convicted. Around 6,266 cases registered in 2015, while 2014 witnessed 4,699 such cases.
It's a shame that in the world's largest democracy, it's only the two Union Territories of Dadra & Nagar Haveli and Lakshadweep, which did not register cases of stalking from 2014-16. The Northeastern states followed suit.
No country for women?
Earlier in April, Delhi police had arrested a merchant navy officer on charges of stalking and harassing five Delhi University students, according to a report. In January, veteran actor Zeenat Aman had filed a stalking and molestation complaint against a businessman in Mumbai. In her complaint, the 67-year-old actor had stated that the businessman allegedly molested her, stalked her and misbehaved with her repeatedly.
Where does the law stand in all this?
According to the National Crime Records Bureau (NCRB), 80 per cent of the people accused of stalking are given bail even before the charge sheet is filed. This gives stalkers the right to walk out free, which definitely is not a safer option for the women being harassed.
Lawyer Arushi Arora says, "Stalking has been defined under Section 354D of the Indian Penal Code, 1860, and is also punishable under the same section. It's added by the Criminal Law (Amendment) Act, 2013, which was brought about after the 2012 gang rape. For a person who is being convicted for this offence for the first time, the maximum punishment is imprisonment for three years and fine, and yes, it is bailable. However, for a subsequent conviction, the maximum punishment can extend to five years and fine, and in case of a subsequent conviction, it is non-bailable."
Authorities and organisations must address attitudes that give rise to sexual abuse in the first place.
On Women's Day this year, MP Shashi Tharoor had proposed a bill in the Lok Sabha to make stalking a non-bailable offence. Earlier in March, a Delhi High Court, expressing concern over the rise in crime against women in the capital,  announced that the judiciary system should strictly deal with the issue of stalking as the stalker, "if not treated," can prove to be dangerous over time resulting in a threat to the lives of women.
The court had added how the Indian society has been struggling to find proper ways to deal with stalking. The crime, which was made an offence in 2013, faces several shortcomings in the existing law.
What women have to say
"It's so disturbing to see that men, even today, believe they can get away after abusing and harming women in the most brutal way there is. The recent Uttarakhand incident proves that this country, statistically supported or not, is the most dangerous country for women," says Prabhleen Malhi, a resident of Uttarakhand.
HR professional Arzoo Gill, a Gurgaon resident, says, due to the fear of being stalked, almost all women don't like to even venture out alone in public. She, however, added that there's still more awareness and fear of law in big cities compared to smaller towns.
Haldwani resident Apoorva Joshi feels people don't understand the term 'stalking'. "I'm surely not alone when I say that stalking is something that's happening every day, elevating to another level. I travel on my two-wheeler, and there are these boys, shockingly teenagers, who pass comments and this is something has been normalised here," she shares.
Psychologist Jagriti Grover says, stalking arises because men cannot take rejection in a decent manner, and this is something that leaves a deep impact on the survivor in the most disturbing manner. "I came across several cases while I was working in the NGO in the capital. I'm currently working in a small town in Uttarakhand and I see the same pattern, in fact, in an even worse aggravated manner. The situation becomes tougher to handle when there are teenage girls on the line. These girls are mentally and emotionally so affected that they are disturbed for the rest of their lives."
How you can register a complaint without visiting the police station
Many aren't aware that there's a facility, now, to file a complaint online in cases of stalking and other gendered crimes. The women who are being stalked have the right and the platform to file a complaint with the National Commission for Women (NCW). This way, the Commission can further take up the matter with the police. Any woman, from any part of the country, can file this complaint. The Commission, on receiving the complaint, asks the police to undertake the investigation. In extreme cases, the commission forms an inquiry committee, examining witnesses, and collects evidence. The Commission also possesses the power to summon the accused, and everyone involved, to facilitate the inquiry.
It's time we start taking this issue seriously and end forced arbitration. Encouraging stalkers by freeing them as soon as they get behind bars, will only lead to more silence among women suffering. Dealing with such cases in closed rooms not only helps sexual predators get away, but also discourages other women who want to seek help. This is reason enough to start working now.